Don't miss the latest stories
Share this
Walmart Leaves Shoppers Incensed After Retailing 'All Lives Matter' T-Shirts
By Mikelle Leow, 26 Jun 2020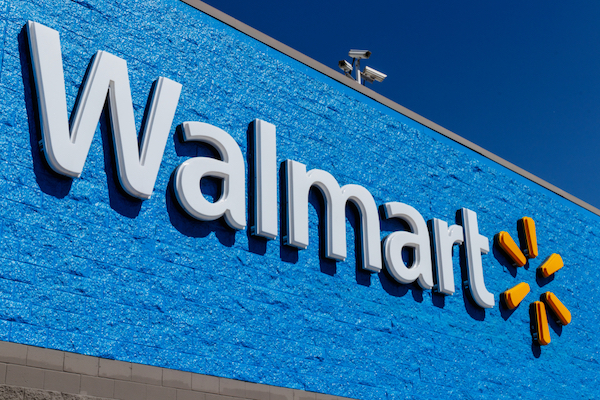 Image via Jonathan Weiss / Shutterstock.com
In the midst
of
Black Lives Matter
protests, Walmart is suffering backlash after customers unearthed T-shirts that were printed with "All Lives Matter" slogans on its online platforms.
The tagline appears
in several styles on
Walmart.com
, with one version retailing on Walmart Canada's online marketplace.
The "All Lives Matter" term
dismisses the intention of "Black Lives Matter," and is often used by White supremacists and people who misunderstand the movement's message that Black lives matter
too
, and that all lives can only matter if Black lives do.
Apart from
the "All Lives Matter" T-shirts, garments emblazoned with slogans like "Irish Lives Matter," "Bartender Lives Matter," and "Blue Lives Matter"—a reference to police officers—can be found in these platforms.
Social media users
were particularly disappointed by the "All Lives Matter" T-shirts, seeing as how people are exasperatingly fighting for racial equality and the correction of systemic racism following the killing of George Floyd and other innocent Black lives who died at the hands of unscrupulous law enforcers.
"Seriously? Whomever
thought this was a good idea did not consult with the PR department," one Twitter user responded.
Some reminded that
Walmart had issued a public statement vowing to take a stand against racism, but selling "All Lives Matter" products wasn't going to help things.
The company's promise
on 6 June read, "We know it takes more than talk. It takes action. We are taking steps to address racism head-on and accelerate change."
While the garments
are still up on Walmart.com, the Canadian division has removed its listing from its marketplace and explained the product was from a third-party seller.
"We stand against
any form of racism or discrimination," said Adam Grachnik, director of corporate affairs at Walmart Canada, in a statement. "We promote listening, seeking to understand and embracing individual differences," he added.
Walmart Canada assured
that it will review related products "to ensure compliance with our terms and conditions."
Are you kidding me ⁦@WalmartCanada⁩???
Disgusting. Do better. https://t.co/xKiE82NAWi

— Kate Udle (@KateUdle) June 23, 2020
June 23, 2020
They sell more options on the US Walmart website 🤢🤮 @Walmart pic.twitter.com/K5avlBXoB4

— Keetana Siva (@KeetsKoncepts) June 24, 2020
Hey @WalmartCanada. This is gross and you should know better. And don't send me some, "Sorry this is upsetting to you, Michael. DM us and let us know why" bullshit response. Selling ugly merchandise that promotes white supremacy is why. https://t.co/ZCYnouMJ3H

— Michael Yerxa (@mikeyerxa) June 23, 2020
Walmart Canada: We are taking steps to address racism.

Also Walmart: This ALL LIVES MATTER merch is available for pick up in three locations near you.

Absolutely disgusting. Remove this right now @WalmartCanada https://t.co/cUg4yRrKef pic.twitter.com/TFW4vVwuIH

— Farzana Khan (@_Farzanakhan) June 23, 2020
[via
B&T
, images via various sources]
Receive interesting stories like this one in your inbox
Also check out these recent news