Don't miss the latest stories
Share this
Post-Lockdown Anxiety Is A Real Thing. Here Are Some Ways To Cope With It
By Thanussha Priyah, 30 Jun 2020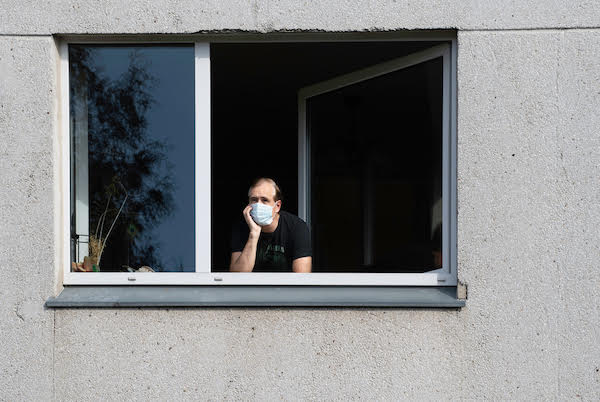 Image via Shutterstock.com
Now that restrictions
are being lifted as a supposed result of the
coronavirus pandemic
being controlled, many might be facing post-lockdown anxiety.
In a sharing
with
Vogue.co.uk
, hypnotherapist and phobia expert
Adam Cox
dissected the symptoms of it and ways to cope with this new anxiety. Here are some takeaways.
What is post-lockdown anxiety?
Post-lockdown anxiety
is described by Anxiety UK to be the anxiety that comes with carrying on with life after lockdown rules have been eased. The pandemic has disrupted the lives of many, but "it's the nature of humans to adapt and adjust." Cox empathized that being adjusted to the lockdown regulations can cause people to "worry or catastrophize about the future."
What are some symptoms of post-lockdown anxiety?
Cox pointed out
some of the signs to be "recurring thoughts or worries about the future, feeling unsettled or tense," having trouble sleeping, constantly looking at the news or social media regarding the virus or lockdown rules, and in the most extreme cases, panic attacks.
How can you cope with post-lockdown anxiety?
Going back to
business as usual can cause anxiety, but that is okay. "Take one day at a time; don't try and think about what it will be like for the next few months, just focus on today and tomorrow, as it won't be so overwhelming," Cox recommended.
Acknowledge that there
are things you can and cannot control. While you can't control lockdown restrictions, you can limit how much news you consume and the time you spend thinking about life after lockdown.
You might want
to take up positive responses such as exercising, meditating, or taking walks outside for some fresh air. Observe your inner dialogue and check with yourself if your thoughts are helpful or if they could be adding on to your anxiety. Remember you are not alone in this.
Learn more about
post-lockdown anxiety
here
.
[via
Vogue.co.uk
, cover image via
Shutterstock.com
]
Receive interesting stories like this one in your inbox
Also check out these recent news