Don't miss the latest stories
Share this
Frida Kahlo's Long-Lost Artwork Alleged By Dealer To Have Re-Emerged
By Mikelle Leow, 06 Jul 2020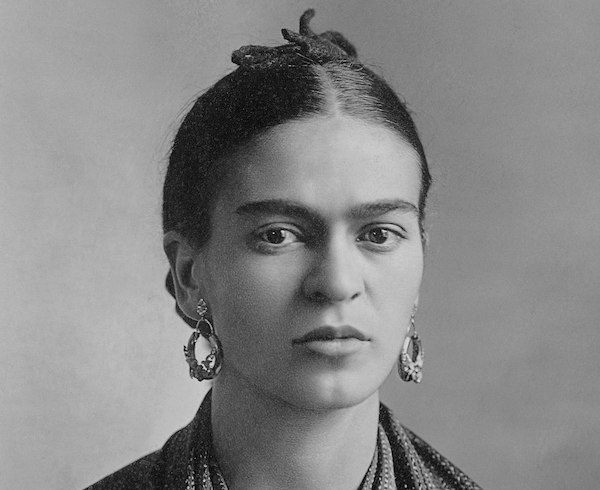 Portrait of Frida Kahlo by Guillermo Kahlo. Image by Sotheby's via Wikimedia Commons (public domain)
A painting
resembling the long-lost
La Mesa Herida
(
The Wounded Table
) artwork by Frida Kahlo is being claimed by a Spanish art dealer to be the original.
The missing self-portrait,
painted by Kahlo to portray the pain of her separation with muralist Diego Rivera, was first exhibited in 1940, and was last spotted and photographed at a 1955 art show in Warsaw. The high-profile disappearance of the painting sparked an international search, but it remained unseen in the past 65 years.
The art dealer,
Cristian López, now claims that the original is residing in a warehouse in London. López, who introduced himself as a representative of the painting's anonymous owner, said the piece is ready for a new buyer at a cool price of €40 million (US$45 million).
However, according to
the
Associated Press
, experts have dismissed López's allegations as well as described elements in the "resurfaced" artwork pointing to the likelihood of the "holy grail" being fake.
Art historian
Helga Prignitz-Poda, who has been involved in search parties for the long-lost oil portrait, told the
AP
that there are "clear differences" between López's "found" artwork and photographs of the original painting. She also noted that the painting currently on sale matches flawed replicas seen in the past.
Another art historian,
Susana Pliego, blamed "Fridamania" and the lucrative nature of all things Frida Kahlo-related for the countless attempts made by counterfeiters to pass off fakes as original Kahlo pieces.
The Gehrke-Remund
Art Museum, a private establishment focused on Frida Kahlo and Mexican art and culture, recently shared photos reminding art lovers that the "only authorized replica" of
La Mesa Herida
is in its possession. This indicates that if López's version deviates noticeably from the one being exhibited, it's almost certainly bogus.
López, on the other hand,
justified that whoever has "genuine interest" and a willingness to fork out €40 million for the painting would also take the time and effort to verify its authenticity. "Time will give us the truth," the dealer defended.
The "only authorized replica" of 'La Mesa Herida', according to the Kunstmuseum Gehrke-Remund. Images via Kunstmuseum Gehrke-Remund
The "only authorized replica" of 'La Mesa Herida', according to the Kunstmuseum Gehrke-Remund. Image via Kunstmuseum Gehrke-Remund
[via
Dazed
, images via various sources]
Receive interesting stories like this one in your inbox
Also check out these recent news