Don't miss the latest stories
Share this
Dog-To-Human Year Ratio Inaccurate & Not 1:7, Study Claims With New Formula
By Mikelle Leow, 07 Jul 2020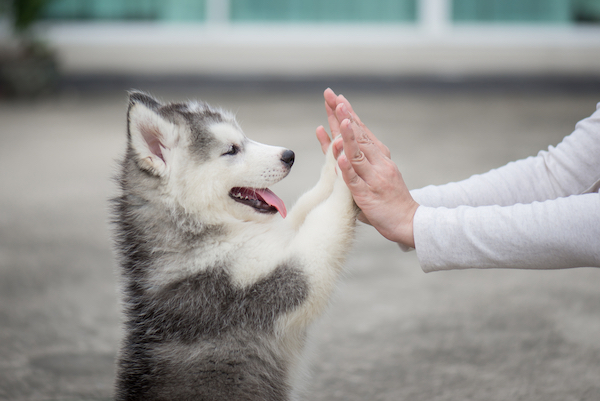 Image via Shutterstock
No, Charlie the poodle
doesn't become a "teenager" at the age of two. In fact, he'd be long past that stage by the time he turns one, scientists argue in a new study.
New research published
in the
Cell Systems
journal by a team from the University of California San Diego School of Medicine apparently demystifies the longstanding belief that one human year equates to seven "dog years."
The researchers
reported observations from molecular changes in the DNA of Labrador retrievers that man and man's best friend don't mature at the same rate. Instead, pooches are now believed to age more quickly earlier in their lives, with the rate of maturity slowing down over time.
The formula
established by the team dictates that a one-year-old dog compares with a 30-year-old human, and likens a four-year-old dog to a 52-year-old human. After seven human years, this rate diminishes.
"This makes sense
when you think about it," commented Trey Ideker, lead author of the study. "After all, a nine-month-old dog can have puppies, so we already knew that the 1:7 ratio wasn't an accurate measure of age."
The researchers also
described the new gauge as "the first" to be applicable "across species," and could possibly help fine-tune veterinarians' decisions as they hand out diagnostics and treatments in future.
They plan
to test the new formula on other breeds for a clearer assessment on canine longevity.
[via
CNN
, cover image via
Shutterstock
]
Receive interesting stories like this one in your inbox
Also check out these recent news