Don't miss the latest stories
Share this
Johnny Depp's Bizarre Court Sketch Gets Trolled For Looking Nothing Like Him
By Thanussha Priyah, 09 Jul 2020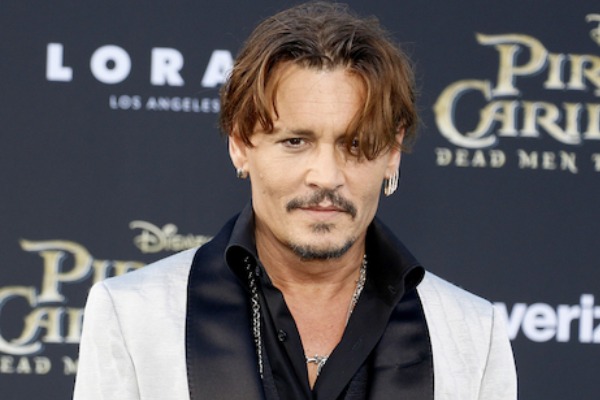 Image via Tinseltown / Shutterstock.com
Actor Johnny Depp
stepped into London's High Court to sue
The Sun
newspaper for libel. However, the main thing that came out of it, besides the salacious details between him and his ex-wife Amber Heard, was his iffy court sketch.
The court sketch
has been described as a nerdy caricature of the actor, and internet users are relentlessly trolling the drawing for bearing almost no resemblance to Depp on social media. One user
shared
there was "really no excuse for" an unrecognizable drawing as the famed actor's photos are plastered everywhere for practice and reference.
Depp sued the
tabloid for portraying him as a wife-beater, a charge he has denied.
For the hearing,
Heard brought in photos and videos of him allegedly being abusive during their marriage. Depp, on the other hand, showed photos from his hospital visit of a severed finger resulting from inflictions apparently made by Heard.
Heard also presented
photos of Depp doing drugs and drinking late at night as evidence for his unhealthy behaviors.
There were also photos
of Depp entering and leaving the court, which would make
decent comparisons
between his appearance in court and the artist's sketch of Depp.
Job interview for courtroom sketch artist:

"Are you good at drawing?"

"No"

"Great, when can you start..?"#JohnnyDepp pic.twitter.com/O2YNKaUAHG

— Jenefer McAleavy (@Jenefermc) July 7, 2020
Court sketch of Johnny Depp today looks like Dwight Schrute dressed up as Johnny Depp for Halloween. pic.twitter.com/OZzd0exLJQ

— Lard of Dorkness (@LardFDorkness2) July 7, 2020
Why in this (shite) court sketch of Johnny Depp does the Irish national flag appear to be flying behind him? pic.twitter.com/r2pqnYpsQ5

— Dli O'Doir (@dli_odoir) July 7, 2020
Loving the court artist's completely un-movie-star-like sketch of Johnny Depp 😂🤓 pic.twitter.com/CVzUTUrXVb

— Clodagh O'Leary (@cloleaf) July 8, 2020
this courtroom sketch of Johnny Depp is me pretending to be ok in job interviews right now: pic.twitter.com/Z7T6ttx3Bw

— 😡 (@ant0inezmom) July 7, 2020
I know court artists have to leave the room and draw these things from memory, so they often don't render a great likeness. But when it's Johnny Depp, they can practise all they like before arriving. There's really no excuse for this. pic.twitter.com/lU72pZa0YI

— Dave Lee (@davelee1968) July 7, 2020
#JohnnyDepp arriving at The Royal Courts of Justice in London on July 8, 2020
Find all the pictures below pic.twitter.com/YDoI825e9X

— 🌹𝕱𝖗𝖊𝖓𝖈𝖍 𝕯𝖊𝖕𝖕𝖍𝖊𝖆𝖉 🌹 (@Frenchdepphead) July 8, 2020
[via
Page Six
, cover image via
Tinseltown / Shutterstock.com
]
Receive interesting stories like this one in your inbox
Also check out these recent news