Don't miss the latest stories
Share this
IKEA x LEGO's Long-Awaited Collection Gets Spotted Too Early In Store
By Mikelle Leow, 13 Jul 2020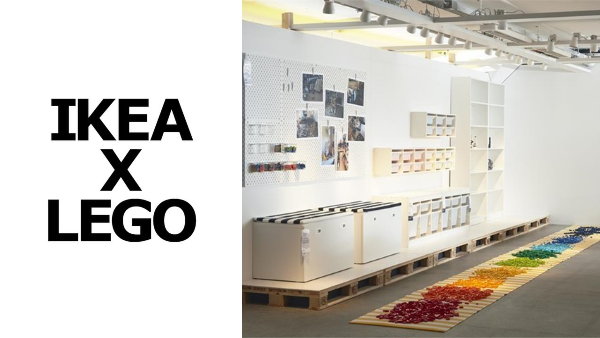 Images via IKEA Today and IKEA Newsroom
IKEA first announced
in 2018 that it was collaborating with the LEGO Group to release a new range centered on stimulating play at home. After much secrecy, the duo reemerged in 2019 to
reveal
that the collection will be called 'BYGGLEK' and that its first products should appear by 2020.
At long last,
the debuting items from the BYGGLEK collaboration finally sprung up, as spotted by LEGO-themed news blog
PROMOBRICKS
at IKEA Mannheim in Germany, but disappeared almost as quickly.
Photos shared by
the site reveal storage units—with an element of fun—that children can quickly store their LEGO bricks into and then easily "press go" to resume playing, replicating the instantaneity of using a smartphone or tablet for entertainment.
The storage system
appears to be available in three sizes, with prices ranging from €9.99 (US$11.30) to €14.99 (US$17). Their labels translate to mean, "This is not just a simple box with a lid—it is a treasure chest full of tempting game ideas; a house that you can furnish; a staircase, a building kit for creative people. And much more if you want."
Also found at
the same IKEA outlet was a BYGGLEK playset with 201 LEGO elements and two Minifigures.
However, the blog
updated that IKEA had soon removed the range from its shelves, as the items were stocked too early. Employees also couldn't agree on the official release date for the BYGGLEK collection, and produced a vague timeframe of between early August and early October.
Images via PROMOBRICKS
Explaining the inspiration
behind BYGGLEK, IKEA designer Andreas expressed in a 2019 press statement, "We know that children continue the story building in their minds long after they have stopped playing with their toys. So we asked ourselves, couldn't pause and play be a way to enable quick play? We know that children are playing with screens because it's easy to get started. So what if we could make the LEGO play continue? That would make quick play easier and then build on the play that is continuing in the child's mind anyway."
With this collection,
IKEA and LEGO also hope to introduce more creative play at home without eating into the busy lives of parents, who always have to clean up messes after recreation, and eventually transit from "'no' to 'yes' to play."
Rasmus Buch Løgstrup,
designer at LEGO Group, summed up, "There's a conflict between how grownups look at organizing and how children look at the creative play. Every grownup has stepped on a LEGO brick at night time. But organizing LEGO bricks the grownup way also means ending the play sometimes."
The LEGO designer
elaborated, "Adults sort by typology—socks going into one drawer and belts into another. Kids sort by story, clustering it into different pieces, where you can have a half-built space ship. And in that, you can find the one piece that you need. What if we could turn that perceived mess into something wonderful?"
[via
The Rambling Brick
, images via various sources]
Receive interesting stories like this one in your inbox
Also check out these recent news