Don't miss the latest stories
Share this
Microsoft Excel Has A Slice Of Internet's Cake Meme By Teasing A 'Cake Function'
By Mikelle Leow, 17 Jul 2020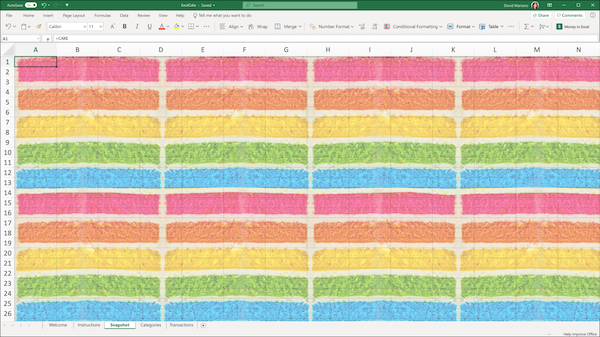 Image via Microsoft Excel
People whisk up
some pretty creative ideas when they're bored, and sometimes "creative" translates into weird. The internet is now convinced that everything is made out of cake. Even Microsoft Excel, whose formulas you never once thought was a piece of cake, is actually a cake.
The half-baked
"everything is cake" meme first came to rise after
a batch of videos
showing what looked to be regular objects, only to be sliced into to be revealed as cakes, went viral. The clips have cooked up a storm online, so much so that, at this point, people will only be surprised about something if it isn't cake.
Microsoft Excel recently
honed in on the trend with its very own cake meme. The spreadsheet program posted a screenshot of its interface, its cells filled with rainbow cake layers, to introduce its lesser-known "=CAKE" feature.
"Anyone else had
a chance to try out the new =CAKE function in Excel?" the software's official Twitter account asked.
Cake-loving social media
was exhilarated by the revolutionary new feature, but alas, this recipe of perfection was not meant to be. Microsoft Excel later confirmed in a followup that it was only sugarcoating and that the "=CAKE function" was "fictional."
Nevertheless, the internet
still wants to believe all things are made of cake. "I'm still gonna cut my screen when I open Excel," one Twitter user responded.
Another suggested,
"I know we're having fun here, but please consider making a cake pie chart style." Pretty please, with a cherry on top?
Anyone else had a chance to try out the new =CAKE function in Excel? pic.twitter.com/pq0Ez8zTM6

— Microsoft Excel (@msexcel) July 13, 2020
*Important Disclaimer about the =CAKE function*

As much as we love cake, your spreadsheet will not actually become cake by using the fictional =CAKE function. 😅

— Microsoft Excel (@msexcel) July 13, 2020
I was told there would be cake. pic.twitter.com/JIYJHhall2

— Donnie Gladfelter (@thecadgeek) July 13, 2020
Now what am I going to do with the 3-D Cake Printer I just purchased ?

— Innovation (@BatuuPlus) July 13, 2020
This is just #cakenews

— Chandoo.org (@r1c1) July 14, 2020
I know we're having fun here, but please consider making a cake pie chart style.

— Dan Studnicky (@danstudnicky) July 14, 2020
@msexcel - please get me a =COFFEE function ASAP... I promise , I'll use Excel even for writing stories 😊

— Nafeesa Ali (@NafeesaAli20) July 14, 2020
[via
NDTV Food
, cover image via
Microsoft Excel
]
Receive interesting stories like this one in your inbox
Also check out these recent news