Don't miss the latest stories
Share this
Inventor Of Cognitive Test That Trump 'Aced' Says Result Is Nothing To Brag Over
By Izza Sofia, 22 Jul 2020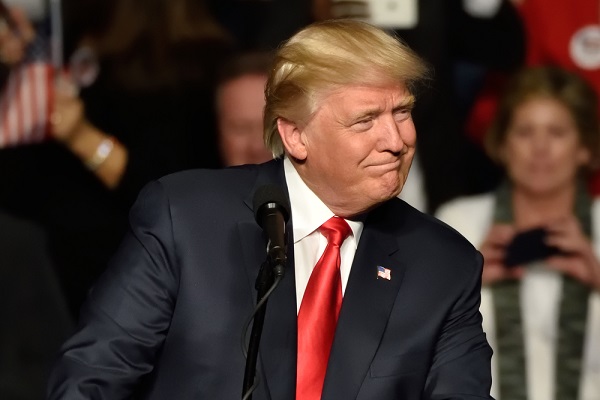 Image via Evan El-Amin / Shutterstock.com
Donald Trump
recently bragged in an interview on how he "aced" a cognitive test at Walter Reed National Military Medical Center.
However, according
to the test's designer Dr Ziad Nasreddine, the accomplishment isn't something worth boasting about. Nasreddine, who developed and copyrighted the
Montreal Cognitive Assessment Test (MoCA)
, explained that anyone with functioning cognitive abilities should be able to pass the test with ease.
He told MarketWatch
that individuals who aren't suffering from dementia will be able to pass the test without any issue. "This is not an IQ test or the level of how a person is extremely skilled or not," Dr Nasreddine explained to
MarketWatch
. "The test is supposed to help physicians detect early signs of Alzheimer's, and it became very popular because it was a short test, and very sensitive for early impairment."
The test,
which can be taken
here
, includes questions that assess different parts of the brain for cognitive function. It includes asking respondents to identify animals and to state the date, month and year. Patients who are cognitively impaired might struggle with this exam.
During Trump's
interview with Chris Wallace, the reporter didn't seem impressed after Trump bragged about his score. "It's not the hardest test," Wallace said. "They have a picture and it says, 'What's that?' And it's an elephant."
Dr Nasreddine said
that it should be easy for Trump if he isn't suffering from cognitive decline. He added that cognitive testing is relevant as Trump and his challenger, Joe Biden, are past their 70s.
"Dementia becomes
more prevalent with age," Nasreddine explained. "Statistically, one person out of four could have cognitive impairment or dementia at age 75. So it is a pertinent question, and it's not surprising that this is becoming an issue this election."
I'm a psychologist. I've administered this test (the MOCA) hundreds, if not thousands of times. Let me tell you, bragging about acing this test is the equivalent of bragging that you tied your own shoes this morning. https://t.co/ldzfcq9RGk

— chuuch (@ch000ch) July 19, 2020
I see the president is bragging about "acing" the MoCA again. I'm a doctor, we use this test all the time. You can't "ace" the MoCA. You either get perfect or we take away your driver's license.

— Ty Berry (@tberry3) July 19, 2020
[via
HuffPost
, opening image via
Facebook
]
Receive interesting stories like this one in your inbox
Also check out these recent news