Don't miss the latest stories
Share this
Gigi Hadid's Fans Think Newly-Decorated Home Looks Like 'Student Hostel Chain'
By Izza Sofia, 27 Jul 2020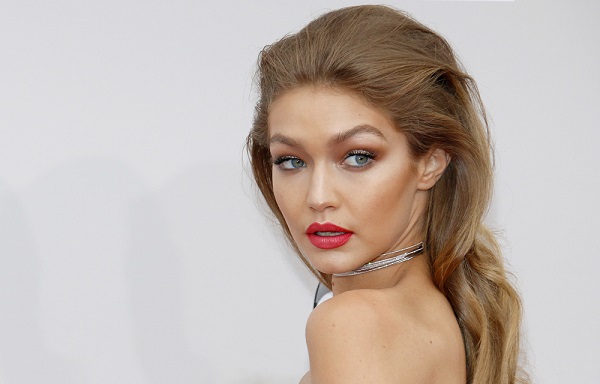 Image via Tinseltown / Shutterstock.com
Gigi Hadid
has taken to Instagram to show off her newly-decorated apartment in New York.
In her caption,
she said that she "spent all of last year designing" the two-bedroom apartment in Manhattan. Her house is styled in an array of earth tones and primary colors that showcase her taste.
She started
the virtual tour with a photo of her living room and sofa, which has cushions with different colors and designs. Another side of the living room has an asymmetrical hexagonal painting, while the hallway leading to the powder room is decorated with a giant yellow ballpoint pen and a painting.
Hadid's marble bathroom
showcases vintage
New Yorker
covers that match other parts of her home. Her staircase, on the other hand, is carpeted with different patterns for each step.
"Spent all
of last year designing and curating my passion project. Of course it all came together right before quarantining out of the city,'" she wrote. "But I'm excited for the time I'll get to spend enjoying all the special corners that were made with a little help from my favorite creatives who embraced my ideas and didn't call me crazy."
Social media users,
however, didn't seem convinced by the heavily decorated interior. "I'm sorry but the fact that Gigi Hadid is ultra rich and decided to make her Manhattan apartment look like a student hostel chain is sending me," a Twitter user wrote. "Gigi Hadid's inedible dyed pasta cabinet facades ruined by day," another commented.
View more
responses below.
gigi hadid's house being ugly brings me comfort

— sarah gorman (@thesarahgorman) July 26, 2020
gigi hadid's inedible dyed pasta cabinet facades ruined my day pic.twitter.com/KshoowuMuT

— 🥴 (@whysimonewhy) July 26, 2020
someone said gigi hadids apartment looks like an international hostel 😭😭😭 pic.twitter.com/OGJ5LMZni3

— bimbo donkey kong (@hostilevirgo) July 26, 2020
the correlation between wealth and appalling taste shown most evidently in gigi hadid's interior design choices pic.twitter.com/xAjCcpW4jH

— Anna Cafolla (@AnnaCafolla) July 26, 2020
what's the most haunted part of Gigi Hadid's house: the pasta cabinet doors, the bowl of pool balls in the kitchen, or the chair at the vanity pic.twitter.com/9jsoNNm6Cq

— allison (very normal) (@allisongeroi) July 27, 2020
the giant out of place yellow pen doesn't make any sense. But do I want a giant out of place yellow pen in my own apartment? Yes. pic.twitter.com/X0gQZbhrTZ

— Cait Raft⚠️ (@caitraft) July 25, 2020
i'm sorry but the fact that gigi hadid is ultra rich and decided to make her manhatten apartment look like a student hostel chain is sending me pic.twitter.com/l9h6E9lZXA

— baby bells (@a24kaz) July 26, 2020
Gigi Hadid's atrocious interior design skills are proof that hot people should just stick to being hot

— Larry (@lrutschm) July 26, 2020
therapist: Gigi Hadid's interior design choices can't hurt you
Gigi Hadid's interior design choices: pic.twitter.com/JUP82WlnSW

— hannah louise (@hannahlouisef) July 26, 2020
Was this inspired my the M&Ms store

— Monster Energy Sommelier, Level 2 (@HKesvani) July 26, 2020
[via
News.com.au
, opening image via
Tinseltown / Shutterstock.com
]
Receive interesting stories like this one in your inbox
Also check out these recent news