Don't miss the latest stories
Share this
Canon Introduces 'Truthmarks' To Protect Photos' Contexts Alongside Copyright
By Mikelle Leow, 27 Jul 2020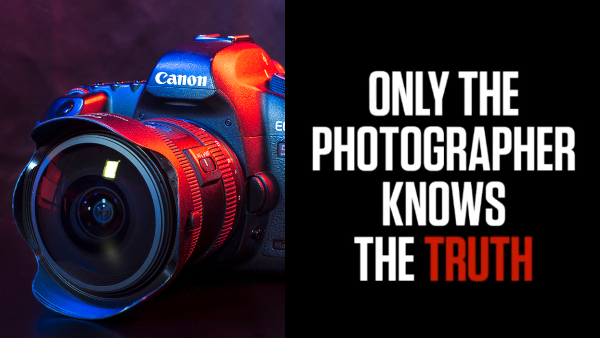 Images via Cesare Andrea Ferrari / Shutterstock.com and Canon Nordic
The old cliché,
"A picture paints a thousand words," doesn't hold up as well in this climate, where anyone can say just about anything on the internet. It's also a challenging time for creatives, whose work is always subjected to interpretation but especially vulnerable online.
Canon sees that
it's no longer enough for photographers to protect their copyright. They also have to safeguard their truths, which can often be blown out of context by ill-meaning, or even just misinformed, people on the internet. To adapt to this growing struggle, Canon Nordic has partnered with Copenhagen creative agency
Uncle Grey
to develop '
Truthmarks
' so photographers can prevent their work from being misconstrued in fake news and retain their photos' true narratives.
Truthmark is
a global database that photographers and photojournalists can upload their photos to both detect possible misuse and provide clear explanations about their backstories. Journalists and the general public can then look up images to verify their contexts.
Uploaded images
will be branded with a 'Truthmark' that offers encryption and a unique digital fingerprint, allowing photographers to know where their work has traveled even when it is slightly manipulated. By posting their photos to the database, they reserve their copyright too.
With Truthmark's ability
to match altered images with the original photos, internet users can also access an uploaded photo's origin no matter if it's been doctored or not.
A campaign promoting
the tool is now running on social media, the main culprit behind misinformation and disinformation, so members of the public will know where to go to verify a photo's context and if it has been used in a false story.
You can find out
more about Truthmark
here
.
[via
The Stable
, cover image via
Cesare Andrea Ferrari / Shutterstock.com
and
Canon Nordic
]
Receive interesting stories like this one in your inbox
Also check out these recent news