Don't miss the latest stories
Share this
Saturn Spends Its Own Summer Within Glorious Cloud Rings In NASA's Hi-Res Photo
By Thanussha Priyah, 27 Jul 2020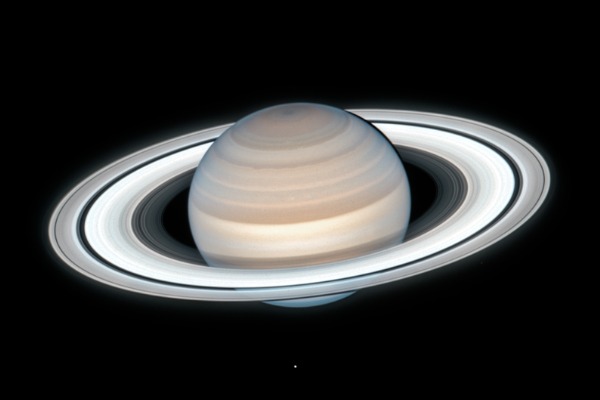 Image via NASA, ESA, A. Simon (Goddard Space Flight Center), M.H. Wong (University of California, Berkeley), and the OPAL Team
NASA's Hubble Space Telescope
captured
a high-resolution photo of Saturn when it was 839 million miles from Earth on 4 July 2020.
The photo was
taken as part of the Outer Planets Atmospheres Legacy project, which studies weather patterns on the planet to help astronomers understand the planets' evolution.
In the photo,
a reddish haze highlighted the planet's northern hemisphere experiencing summer, while the bottom displayed silver streaks of blue-hued tones, noting winter time in the southern hemisphere.
Besides seasonal differences,
the photo also showed hints of atmospheric storms in the middle beneath the planet's gigantic cloud ring. The image also included two of Saturn's moons: Mimas on the right, and Enceladus at the bottom.
Check out the
photo below.
Here's a brand new look at Saturn! 📸

Like Earth, Saturn is tilted on its axis and has seasons. In this Hubble image, taken earlier this month, it's summertime in the northern hemisphere: https://t.co/uoQ6pJY36o pic.twitter.com/h6ItMUi4ee

— Hubble (@NASAHubble) July 23, 2020
[via
Business Insider
, cover image via
NASA, ESA, A. Simon (Goddard Space Flight Center), M.H. Wong (University of California, Berkeley), and the OPAL Team
]
Receive interesting stories like this one in your inbox
Also check out these recent news