Don't miss the latest stories
Share this
Doctors Post Swimsuit Shots To Protest Study That Calls Them Unprofessional
By Thanussha Priyah, 28 Jul 2020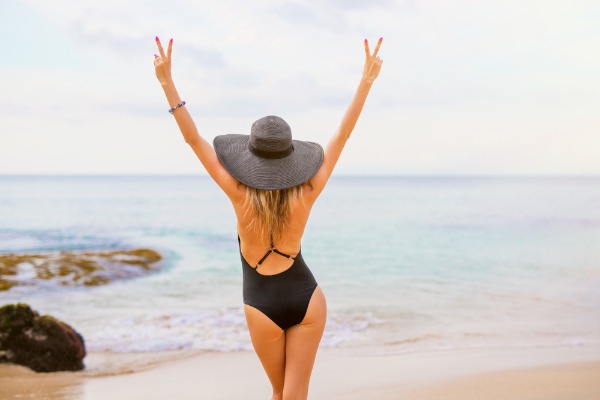 Image via Shutterstock
Medical professionals are
sharing photos of themselves in swimsuits to protest against a study suggesting the prevalence of "unprofessional" content on social media.
The study, titled
Prevalence of unprofessional social media content among young vascular surgeons
, was published in the
Journal of Vascular Surgery
last year. However, it received some attention this week, spurring a new hashtag trend, called '#MedBikini', on Twitter.
One of the
statements that described unprofessionalism was "inappropriate attire included pictures in underwear, provocative Halloween costumes, and provocative posing in bikinis/swimwear."
Another statement tied
unprofessionalism with "holding/ consuming alcohol, inappropriate attire, censored profanity, controversial political or religious comments, and controversial social topics" on social media platforms.
It also claimed
that "unprofessional social media content not only reflects poorly on the individual but also the medical profession as a whole."
Many medical professionals
started sharing photos of themselves in swimsuits to rally against the statements in the study. These professionals felt that the research shamed female physicians who posted personal pictures on their social media accounts.
"Now I know
some of you may be thinking 'wow she owns a swimsuit, how unprofessional,'" MD Natalie Wall
wrote
on Twitter with the hashtag #MedBikini to a picture of herself in a swimsuit. "But all I'm thinking is 'wow look at my sternocleidomastoids'," Wall added.
Now I know some of you may be thinking "wow she owns a swimsuit, how unprofessional", but all I'm thinking is "wow look at my sternocleidomastoids".#MedBikini pic.twitter.com/xOwXTV7p9Q

— Natalie Wall, MD (@nataliemwall) July 24, 2020
Apparently it's unprofessional for doctors to post social media pics wearing bikinis & drinking alcohol, so here's me doing both. #MedBikini

Also deemed unprofessional, profanity & political talk but these dudes can fuck off b/c health care should be free at the point of care. https://t.co/Lk99jCRdrD

— Dr. Victoria Dooley (@DrDooleyMD) July 24, 2020
Surgeons can wear bikinis. ❤️🇲🇽 #medbikini pic.twitter.com/VFf4tHzsUS

— Daisy Sanchez (@ladaisysanchez) July 25, 2020
This is the most badass #MedBikini post I've read and I'm sorry if Dr. Candice Myhre is on twitter and shared this. But I think we all need to see and read it. Wearing a bikini did not take away from her duties as a doctor. It didn't hurt her pt. It actually saved their life. pic.twitter.com/rze0afLksT

— Madeeha_Syed (@Madeeha_Syed) July 26, 2020
Last time I checked, I can wear whatever I want. #MedTwitter #medbikini pic.twitter.com/pij7HJGi0U

— Kesia (@KesiaNguyen) July 25, 2020
[via
Fast Company
, cover image via
Shutterstock
]
Receive interesting stories like this one in your inbox
Also check out these recent news