Don't miss the latest stories
Share this
Kylie Jenner Raises Tensions For Gracing Vogue Hong Kong During Political Unrest
By Izza Sofia, 04 Aug 2020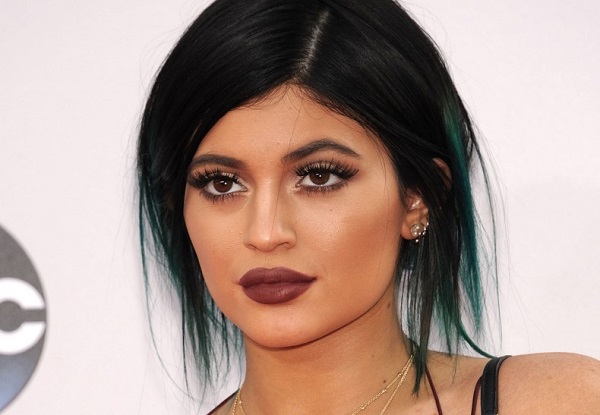 Image via DFree / Shutterstock.com
Kylie Jenner's
latest cover
on
Vogue Hong Kong
isn't sitting well with fans.
The beauty mogul
graced the cover of the magazine donning an oxblood YSL dress with the phrase "Act Now" plastered across her lap. The magazine made Jenner its cover star as she is "active in charitable causes including funding surgeries for children with cleft lips and palate through Smile Train."
While the shoot
is all elegant, readers are questioning the magazine's move to front Jenner as the cover star, especially during political unrest in Hong Kong.
The cover surfaced
two days after the country
delayed its election
. Other factors, such as
coronavirus
and the new
national security law
imposed at the end of June, have heightened tensions in the city.
Fashion watchdog
Diet Prada also voiced out on the magazine's move, writing, "Y tho?" and likened the situation to "
Kendall for Pepsi move
." Other social media have aired out their frustrations on Twitter.
One user wrote,
"This is a weird cover for an 'Act Now' issue, surely there are better people who could represent the cause, perhaps someone from Hong Kong, pictures of protesters, politicians. As far as I remember she didn't peep a word about the protests," while another commented, "Putting Kylie Jenner on the cover of a
Vogue
issue about activism in HK is the most tone-deaf thing I've seen."
This is a weird cover for an « act now » issue, surely there are better people who could represent the cause, perhaps someone from hong kong themselves, pictures of protesters, politicians etc.... As far as I remember she didn't peep a word about the protests

— Anonymously fabulous 💅🏼💫🧚🏻‍♀️💕 (@AnonymouslyLili) August 2, 2020
Putting Kylie Jenner on the cover of a Vogue issue about activism in HK is the most tone deaf, stupid fucking thing I've ever seen in my life

— georgia (@georgia_nd) August 3, 2020
I have never hated anything as much as vogue HONG KONG having the gall to release an "act now" issue ONE MONTH after the NS law passed and having the audacity to then put Kylie Jenner on the front. Plus it's a boring fucking cover go girl give us nothing. pic.twitter.com/54NFYnWooC

— ACAB • BLM (@emmaatang) August 2, 2020
Kylie Jenner, who has done nothing for Hong Kong's fight for democracy, graces the cover of Vogue HK's ACTION issue which aims at promoting social awareness and activism.

Vogue's attempt to profit off the goodness of our movement (without actually supporting it) is insulting. pic.twitter.com/jhtbgf1LuO

— Sophie Mak (@SophieMak1) August 4, 2020
Kylie Jenner on the cover of Vogue Hong Kong's "Act Now" issue is deeply troubling. HK is on the brink of a civil war, democracy is at stake, what we see in the American media barely scratches the surface of the severity of this issue. This is not a time to glamorize activism. pic.twitter.com/dN7Fh9579n

— Maybe: Joyce (@maybejoyce_) August 3, 2020
Kylie Jenner on the cover of Vogue Hong Kong in an issue titled "act now" that calls for activism and social awareness, esp after what's happenend there these past weeks...... the joke really tells itself huh pic.twitter.com/GoH7fsN8we

— nate⁷ (@natestiwt) August 3, 2020
Thank you @BritishVogue for featuring actual activists that are changing the world unlike Vogue Hong Kong who used Kylie Jenner https://t.co/aJirjWtvUq

— V◈ (@VanessaaGrace) August 3, 2020
[via
360 Magazine
, opening image via
DFree / Shutterstock.com
]
Receive interesting stories like this one in your inbox
Also check out these recent news