Don't miss the latest stories
Share this
Journalist's Face In Trump Interview Sums Up Just How Over Everyone Is With 2020
By Mikelle Leow, 05 Aug 2020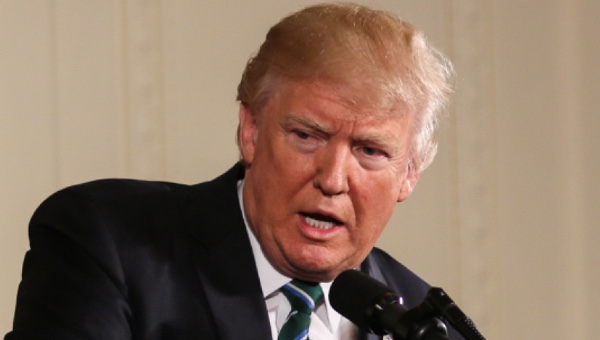 Image via Nicole Glass Photography / Shutterstock.com
At this point,
calling 2020 a rollercoaster of emotions would be inaccurate, because a rollercoaster at least has its baselines and allows some time to recover. Somehow,
Axios
political reporter Jonathan Swan managed to encapsulate it all during a recent interview with the president—the bafflement, the "I can't believe this is happening now," and "this is my life now"—all in one face, and his expressions have inadvertently become the meme of the year.
During the segment,
Donald Trump expressed his well wishes for suspected child sex trafficker Ghislaine Maxwell, as well as attempted to justify how the US is handling the
coronavirus
better than elsewhere since the death toll is "lower than the world."
Swan, who is
also the son of physician Dr Norman Swan—a prominent medical expert with regards to the COVID-19 situation in Australia—reacted to Trump's statements in facial expressions that spoke in poetry. Swan was so confused by the surrealism of their conversation that his face became animated in reflex with no way to contain it.
When Trump
showed Swan a chart to back up his confidence about the US government's response to the virus, the perturbed journalist replied, "Oh, you're doing death as a proportion of cases. I'm talking about death as a proportion of population. That's where the US is really bad. Much worse than South Korea, Germany…"
Trump hit back,
"Well, you can't do that," triggering another priceless look from the reporter.
It'd be hard
to believe if you have never pulled any of Swan's now-iconic physical reactions at least once this year. As one Twitter user gently puts it, the obvious fed-upness is "the year 2020 just filtered through… like a kidney stone."
.@jonathanvswan: "Oh, you're doing death as a proportion of cases. I'm talking about death as a proportion of population. That's where the U.S. is really bad. Much worse than South Korea, Germany, etc."@realdonaldtrump: "You can't do that."

Swan: "Why can't I do that?" pic.twitter.com/MStySfkV39

— Axios (@axios) August 4, 2020
Jonathan Swan is all of us. pic.twitter.com/jFQlrpXLGx

— Santiago Mayer (@santiagomayer_) August 4, 2020
Personal favorite from the end of the Jonathan swan interview pic.twitter.com/WpKzbtEVds

— Valencia (@valenciaHARPIES) August 4, 2020
Jonathan Swan interviewing Trump is my 2020 spirit animal #AxiosOnHBO #Trump pic.twitter.com/67fzLcykSP

— Scott Croker (@ScottSCroker) August 4, 2020
The year 2020 just filtered through Jonathan Swan like a kidney stone. #AxiosOnHBO pic.twitter.com/OqxJsynUQt

— Greg Brian (@Gregoriancant) August 4, 2020
Jonathan Swan is the new Samuel Johnson pic.twitter.com/HnsKeTvalD

— John Self (@john_self) August 4, 2020
Look how Swan doesn't even take the paper. He just slightly bends over to see it. Whatever trump is selling, Jonathan Swan ain't buying it. pic.twitter.com/XmRDAIc7Ey

— 🚨BlueVotr 🚨 (@BlueVotr) August 4, 2020
Which Jonathan Swan are you tonight? pic.twitter.com/rJ7q3Tdjwg

— Lana Del Gay 🏳️‍🌈👻✨ (@McClellandShane) August 5, 2020
[via
Mashable
, cover image via
Nicole Glass Photography / Shutterstock.com
]
Receive interesting stories like this one in your inbox
Also check out these recent news