Don't miss the latest stories
Share this
Artists Around The World Poignantly Mourn Victims Of Beirut Blast
By Izza Sofia, 06 Aug 2020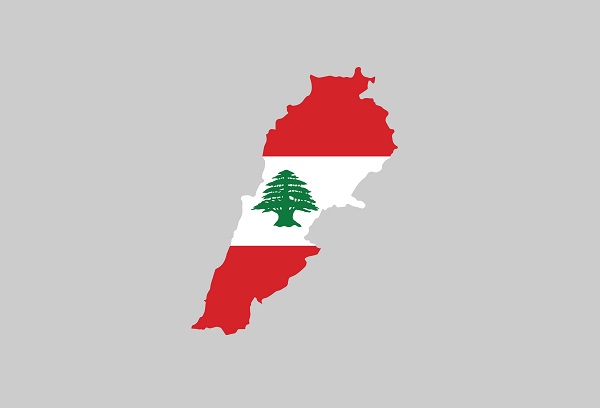 Image via Shutterstock
A devastating explosion
shook Beirut to its core, causing streets to be littered with debris and leaving many injured or killed.
As the city
tries to recover itself, internet users from all over the world have paid respects to the victims with their creative artworks.
Artist Carlos Latuff
drew a heart-wrenching image of the Lebanese flag mourning for its victims.
BossLogic created
a powerful artwork seeing the flag's famous tree in the middle and a man holding up a smoke bomb releasing red smoke into the wind. There is debris on the foreground and the fires from the blast pictured in the background. The words "Stand Strong Lebanon" are printed in the middle.
"My condolences
to all that have lost and to all that remain, please stay/stand strong for one another," he captioned his artwork.
Other creatives have
also shared their pieces on Twitter, offering their support to the people of Lebanon. See some of them below.
Solidarity with people of Beirut.
Solidarity with people of Lebanon.#PrayForLebanon #prayforbeirut pic.twitter.com/SzuJZTg4YB

— Carlos Latuff (@LatuffCartoons) August 5, 2020
My heart goes out to the people of Lebanon, you are my neighbours being that I'm from Syria, seeing the footage and news this morning stunned, seeing the Aftermath hurt. My condolences to all that have lost and to all that remain please stay / stand strong for one another ❤️ pic.twitter.com/DrlVce7wqn

— BossLogic (@Bosslogic) August 5, 2020
#PrayForLebanon #prayforbeirut pic.twitter.com/TlVY2getGZ

— BossLogic (@Bosslogic) August 5, 2020
Peace to the city of love and safety... Peace to a city that embraced all religions... Peace to the bride of the countries 💔🌿#Beirut pic.twitter.com/MTphN4QlbE

— ❄kar gibi❄ (@7im_ar) August 4, 2020
For #BEIRUT and #Lebanon You have been through so much lately, our prayers are for you. #art #draw365 #thedailysketch #sketch #watercolor #watercolour #acuarela #acquarello #kunst #theotokos #PrayForLebanon #painting pic.twitter.com/kqy6ukeeQp

— Tracey Thekla Rolandelli (@rolandelliart) August 6, 2020
In memory of Beirut Explosion#prayforlebanon #prayforbeirut #beirut #art #draw #drawing #BlackAdvert pic.twitter.com/i5A2vlviMK

— Black Advertising Agency (@BlackAdvert) August 5, 2020
بيروت 🇱🇧💔 pic.twitter.com/f1rBa2dg0Q

— Saba Jallas (@sabajallas0) August 4, 2020
"Orchards and groves lay within his view - open plantings to rival those of fabled Lebanon." Dune Messiah | Frank Herbert

My deepest sympathies, thoughts and prayers for the people of Lebanon at this time. Art by Jeff Bartels pic.twitter.com/JBx2VbBcf6

— Secrets of Dune (@SecretsOfDune) August 5, 2020
Thoughts and Prayers are nice but Lebanon needs support and action.
.
.
.#Lebanon #PrayForLebanon pic.twitter.com/Z9EzlY28po

— Bluberry Jellybean 🌙 (@BluberryJBean) August 5, 2020
Heartbreaking, devastating, tragic, horrific scenes from Beirut. My thoughts & prayers are with Lebanon today. O Allah! help them overcome such a difficult time. We seek Your Mercy and strength! 💔#SairaSyed #ArtXpert #Art #BeirutBlasts pic.twitter.com/YxLIy1nQND

— Saira Syed (@ArtXpertSaira) August 5, 2020
[via
BossLogic
, opening image via
Shutterstock
]
Receive interesting stories like this one in your inbox
Also check out these recent news