Don't miss the latest stories
Share this
'One Perfect Shot' Twitter Account Inspires New HBO Docuseries On Cinematography
By Thanussha Priyah, 11 Aug 2020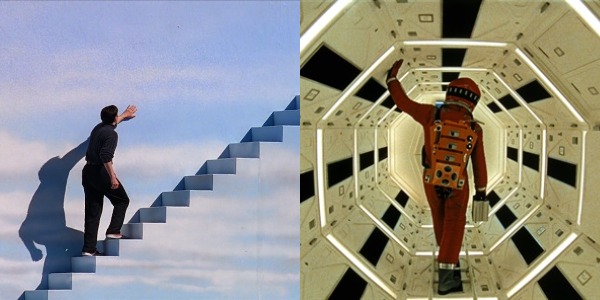 Image via IMDb and IMDb
Famous Twitter account
One Perfect Shot
is known for honoring fascinating cinematic frames, and it has now inspired a new docuseries under HBO Max.
The show will
be titled
One Perfect Shot
, after the Twitter page's name, and will be narrated and produced by
When They See Us
director Ava DuVernay.
According to IndieWire
, the show's hypnoses explains that "each episode arms one acclaimed director with an arsenal of visual tools to pull back the curtain on their most iconic shots."
Each episode will
explore a director's best shot and discuss iconic frames in history. Guests will delve into each of their shots through "state-of- the-art technology," which will allow them to walk through the scenes.
The show will
celebrate the magic of filmmaking while giving the audience an inside look into the works behind a single shot.
THE TRUMAN SHOW (1998)

DP: Peter Biziou
Director: Peter Weir
More Shots: https://t.co/Le6YpaRu0Q pic.twitter.com/7Z6B3XQueu

— One Perfect Shot (@OnePerfectShot) October 15, 2018
2001: A SPACE ODYSSEY (1968)

Cinematography by Geoffrey Unsworth
Directed by Stanley Kubrick
How this film uses ocular imagery: https://t.co/FyHdf6jhY3 pic.twitter.com/oxGVpQAcDx

— One Perfect Shot (@OnePerfectShot) August 4, 2020
Perfect shot from INDIANA JONES AND THE TEMPLE OF DOOM (1984) DoP: Douglas Slocombe - Dir: Steven Spielberg pic.twitter.com/0cdnYO6DxD

— One Perfect Shot (@OnePerfectShot) May 2, 2014
300 (2007)

Cinematography by Larry Fong
Directed by Zack Snyder
Read a conversation with this film's director from deep in the archives of @rejectnation: https://t.co/HKZ2DGyDgA pic.twitter.com/WLmohvRk7X

— One Perfect Shot (@OnePerfectShot) August 11, 2020
SHAUN OF THE DEAD (2004)

Cinematography by David M. Dunlap
Directed by Edgar Wright
Read about how it found the heart of horror: https://t.co/N7yND9hwF8 pic.twitter.com/bebr2dxmr9

— One Perfect Shot (@OnePerfectShot) August 6, 2020
PARASITE (2019)

Cinematography by Hong Kyung-pyo
Directed by Bong Joon-ho
Read a deep dive into this film's ending: https://t.co/UHoEhmeLxC pic.twitter.com/A63csPlLuY

— One Perfect Shot (@OnePerfectShot) August 6, 2020
[via
Peta Pixel
, cover image via
IMDb
and
IMDb
]
Receive interesting stories like this one in your inbox
Also check out these recent news