Don't miss the latest stories
Share this
Study Erects Male VS Female Reactions To Unsolicited Dick Pics
By Mikelle Leow, 17 Aug 2020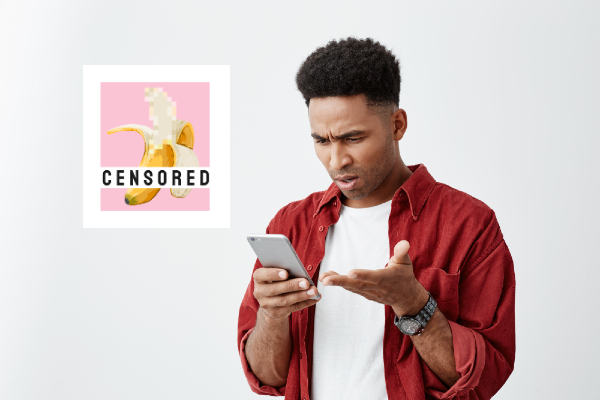 Images via Shutterstock and Shutterstock
People envisioned
flying cars and live-in robots to become standards in 2020. No one warned the pigeon post enthusiasts about the ability to dispatch high-def, unwarranted phallic imagery to another person in seconds.
And yet,
in 2020, this is a price some have to pay for being a part of a digital-first society. From multiple accounts online, it's evident that the passion in many unsolicited dick pics go unreciprocated, but there isn't a lot of scientific research about how people feel about getting them, until now.
New research
published in
The Journal of Sex Research
aims to discover how men and women generally respond to receiving photos of male genitalia without their consent. Unsurprisingly, the study's results show that women—no matter their sexual orientations—are mostly offended by them, while gay and bisexual men are more amused by them.
The team
looked at responses from 2,045 women of all sexual orientations and 298 gay or bisexual men in the annual Singles in America (SIA) study, which explores attitudes and behaviors of singles in the US, according to
PsyPost
.
"I was interested
in this particular project because the practice of sending dick pics has become so common and is discussed so much, but there is very little research on the topic, especially when it comes to gay and bisexual men," said the study's author Alexandra Marcotte, a postdoctoral research fellow at the Kinsey Institute. Marcotte's work covers sexuality and intimacy, as well as consent, in digital communication technologies, so "it made sense to tackle this project," she added.
80-percent of
the men said they had received a "dick pic" before, while almost 50-percent of the women reported having gotten one. About 90 percent said they had received one unsolicited, specifically "90.7-percent of women—90.7-percent of heterosexual, 91.3-percent of lesbian, and 90.8-percent of bisexual women—and 87.1-percent of men—88.1-percent of gay men and 82.1-percent of bisexual men."
Senders may not
be getting the reactions they were hoping for from women, however. The team said 50-percent of women felt "grossed out" by their experiences with unsolicited dick pics and 46 percent felt "disrespected." A mere 26 percent reported responding positively to them.
As for gay
and bisexual male respondents, they seemed to be slightly more reciprocal of such gestures. 44-percent of them were "entertained" by the pictures, and 41 percent said they felt "curious." A quarter of male participants reported giving off negative reactions.
"Though gay and bisexual men
were much more likely to report positive reactions to receiving unsolicited genital images than women, some men reported ambivalent and even negative reactions," Marcotte related to
PsyPost
. She deduced that it predominantly boils down to "consent and communication."
"Because we are
all individuals and our reactions vary from person to person, situation to situation, it's important to talk with each other about what is okay and what isn't," she elaborated.
Of course,
there were a few shortcomings in this research. Marcotte's team had hoped to include straight-identified males in the study to paint a more accurate picture, but "a technical issue in our survey prevented us from collecting this data."
She also
pointed out that while most women in the study were not aroused by these pictures, "7.5-percent of heterosexual women and 12-percent of bisexual women reported feeling aroused by at least one unsolicited dick pic they received." A small fraction, but "it's important to not overlook the variation," she added.
[via
PsyPost
, cover image via
Shutterstock
and
Shutterstock
]
Receive interesting stories like this one in your inbox
Also check out these recent news