Don't miss the latest stories
Share this
Digital Detox Is More Important Than Ever During The COVID-19 Era
By Thanussha Priyah, 19 Aug 2020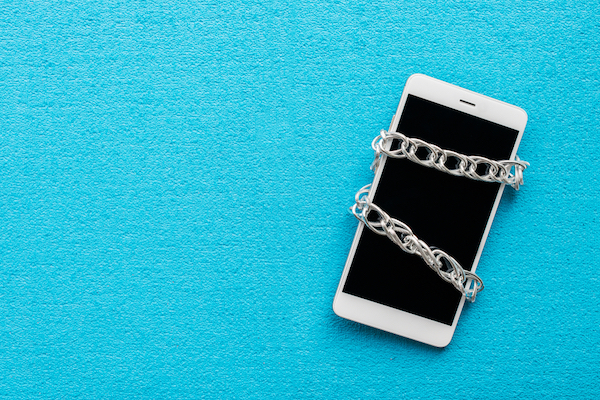 Image via Shutterstock
The coronavirus pandemic
has transferred many aspects of life into the digital realm.
More people are
working from home and relying on streaming services for entertainment nowadays. Interactions are mostly taking place online via social media platforms and video calls. 

However, excessive use
of technology can lead to digital addiction, which occurs when a person craves to feel the stimulation at the pleasure center in the brain.
Digital addiction can
lead to physical ailments like visual impairment due to long screen exposure, as well as mental disorders such as anxiety disorder and depression.
With the increasing
dependence on technology during the pandemic, it's more critical than ever to balance its usage. 

Enter digital detox.
Social media expert Deniz Unay told
Anadolu Agency
that "doing digital detox saves people from this dangerous [internet] addiction and serves as a precaution against it." 

Going on a digital detox
can be challenging for some, as the pandemic has caused many to be more reliant on technology—but don't worry, Laurie Gerber, an expert life coach at the Handel Group, has offered some tips to
The Thirty
. Here are some of them. 

Keep track of your habits
Analyze your social media
habits for a week, and then stop them for another week to jot down how you feel when detached from your devices. "Do an experiment with nothing just to see what it brings up, to feel the addiction, to see what the triggers are, to see what you replace it with," Gerber explained. "Everybody can go a certain amount of time with none." 

Create a schedule
Once you admit
to a digital addiction, it is time to take action. It is recommended to study your habits and your usage patterns, then set a schedule for work or personal digital use. Add in time for physical activities, hobbies, and family time to keep you away from the internet. 

Commit to one detox day per week
Now, you need
to plan a day for a complete digital detox to test your addiction. Spend one day per week without being on your digital devices. Since everyone works differently, you will need to manage how you can fill the day without technology on your own. 

Have a buddy system
Gerber recommended finding
a friend to hold you accountable for your detox so that you don't stray away from your goals. "You have to be accountable to someone," Gerber remarked. "And it's more fun if you have a buddy or a group."
For more tips,
head on over
here
.
[via
Dazed
, cover image via
Shutterstock
]
Receive interesting stories like this one in your inbox
Also check out these recent news