Don't miss the latest stories
Share this
IKEA Shoppers Share Hilarious Stuff You Can Say Both At Stores & During Sex
By Mikelle Leow, 02 Sep 2020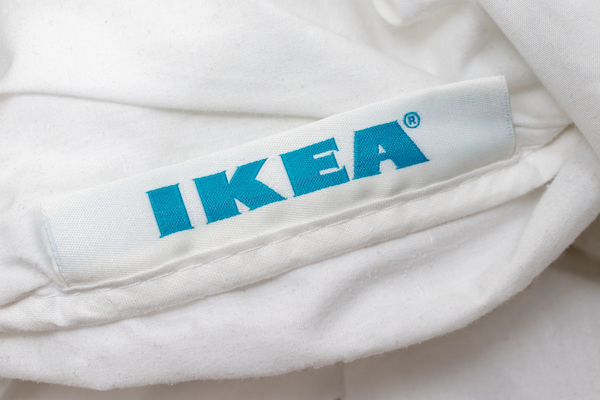 Image via Nadezhda Mikhalitskaia / Shutterstock.com
People have been
stuck inside for so long that they're imagining getting frisky at the most public concept of home: IKEA. It sounds unsanitary on paper, but there's a light at the end of the furniture-filled maze.
A hilarious new
Twitter thread challenges social media users to come up with things to say that make sense during sexual intercourse and while shopping at IKEA, and, well, it appears that people don't need a manual in this department.
The next time
you're testing out one of IKEA's beds, it'd probably be best not to utter any of these lines, at least within earshot.
What's something you can say during sex and at IKEA?

— Kayla Chow Show (@KaylaChowShow) August 31, 2020
I need better instructions.

— Kayla Chow Show (@KaylaChowShow) August 31, 2020
"Look Dave, we both know you'll give up half way through and I'll end up doing it myself"

— The Original Twitflup! (@TheRealFlups) August 31, 2020
It looked bigger online. 🤔

— Jo (@JoJoFromJerz) August 31, 2020
You need to hammer that in https://t.co/XReqkM4MMx

— Kolley Kibber 🇪🇺 (@camcamdamn) September 1, 2020
There seems to be extra parts and that is NOT where they go. https://t.co/eRUa1LbobM

— Dana Goldberg (@DGComedy) August 31, 2020
Well, this is a waste of a Saturday.

— Sam Whyte (@SamWhyte) August 31, 2020
These balls aren't Swedish

— Gnarlton The Gnoodle Soup (@Crash2411) August 31, 2020
"Look Wayne, you've been coming here for years, how can you still not find your way to the entrance?" https://t.co/vmQ4LP5qrt

— helen ayres #ExcludedUK (@Raphaelite_Girl) August 31, 2020
Why are you sweating so much? I'm doing 90% of the work 🙄

— Gwynbleidd 🐺 BLM 🏴‍☠️ (@CassleeDavies) September 1, 2020
give me the giant snake https://t.co/jD1Sgx2kog pic.twitter.com/S3TETpav53

— Kate Butch (@katebutch1) September 1, 2020
Bust out the tape measure

— Johan_Von_Schnitzel (@Johan_Schnitzel) August 31, 2020
"Don't worry, it's normal to gag when I put it in"

IKEA Wembley COVID Testing Station, April 2020 https://t.co/KJ6qnApXQB

— Dr Philip Lee (@drphiliplee1) August 31, 2020
BILLY! https://t.co/NWONv89bAB

— Darren Leathley (@DarrenLeathley) August 31, 2020
Can we skip most of it and just go the quick route to the end? https://t.co/U26DddlnGd

— FiWa (@Fi79) August 31, 2020
[via
The Poke
, cover image via
Nadezhda Mikhalitskaia / Shutterstock.com
]
Receive interesting stories like this one in your inbox
Also check out these recent news