Don't miss the latest stories
Share this
The Moon Has Been Rusting, And It's No Thanks To Earth
By Mikelle Leow, 08 Sep 2020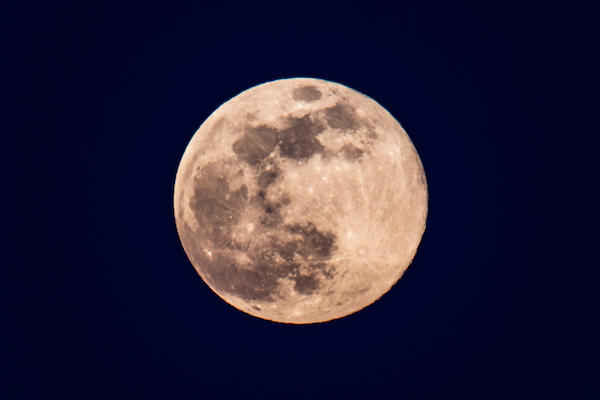 Image via Shutterstock
The Moon is
in a pretty codependent and toxic relationship with Earth, which is partly to blame for causing the celestial body to lose its glimmer.
Scientists have
discovered rust, an iron oxide, on the Moon—a technically impossible feature as rust requires the presence of both oxygen and water to form, and the Moon is absent of oxygen.
Incidentally, the part where hematite, a common iron oxide, was most apparent was on the side closer to Earth, which obviously contains oxygen.
Shuai Li
of the University of Hawaii and his team noted after studying data from the Indian Space Research Organization's Chandrayaan-1 orbiter that the rock at the Moon's poles bore a different composition as compared to other parts of the moon.
"It's very puzzling,"
Li reflected. "The Moon is a terrible place for hematite to form in."
He later
consulted scientists and the NASA Jet Propulsion Laboratory (JPL) for confirmation of this makeup, and published his team's observations in the
Science Advances
journal.
JPL scientist
Abigail Fraeman
recounted
, "At first, I totally didn't believe it. It shouldn't exist based on the conditions present on the Moon."
Since Earth
is so close to the Moon, traces of oxygen have made their way from this planet's upper atmosphere to the lunar body. This is corroborated by the observation that there is more rust on the side that faces Earth than other parts that don't.
The Chandrayaan-1 orbiter
additionally detected water ice on the celestial sphere years back, making up the other component required for rust to occur. However, it was found only in small quantities in lunar craters on the far side of the Moon, far away from where the rust was discovered.
Scientists of the study believe that dust particles that bounce on the Moon have been carrying water molecules from the far side of the Moon and mixing them with iron on the lunar surface as well as Earth's oxygen.
As a
sigh of relief, the Moon's rusting shouldn't have to do with the negligence of humankind. Li deduced that the phenomenon might have been going on for billions of years.
[via
CNET
, cover image via
Shutterstock
]
Receive interesting stories like this one in your inbox
Also check out these recent news