Don't miss the latest stories
Share this
Quick Litmus Test Aims To Uncover How You Truly Feel About Someone
By Mikelle Leow, 08 Sep 2020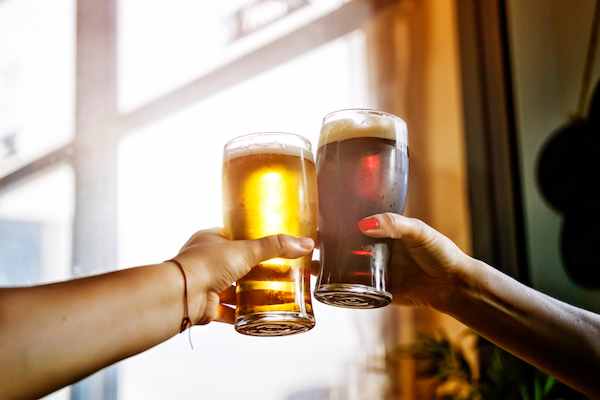 Image via Shutterstock
A side effect
of the
COVID-19
lockdown that is rarely mentioned is that people are beginning to recognize who they wish to keep in their lives. If you're in the midst of identifying fair-weather friends from loved ones who matter, this two-question test that has recently gone viral might help you set things straight.
The short "litmus test,"
pulled by Facebook user Samm Johnson from
GQ Magazine
editor Ross McCammon's book,
Works Well with Others
, contends that by asking yourself two quick questions, you'll be able to place someone in one of four groups. Coined as "two beers and a puppy," the assessment recommends that you ask yourself, "Would I have two beers with this person?" and, "Would I allow this person to look after my puppy over a weekend?" to immediately determine if you can trust that person.
McCammon noted
that some people in your life would fall under "no and no." These characters are "to be avoided at all costs."
If you answered
yes to the idea of having two beers with someone but no to the thought of them caring for your puppy, you might want to reconsider if you can trust them.
If you're okay
with that person dogsitting for you but feel hesitant about having drinks with them, it could mean you appreciate how reliable they are but are not too comfortable with their company.
The best people
for you are the ones you answered "yes and yes" to, as not only do you enjoy being in their presence but they also tend to mean well. "These people are wonderful people and your life and work are better for having them in your life," McCammon asserted. "Seek them out. Collaborate with them. Enjoy their company."
McCammon devised
the "two beers and a puppy" test for a story from when he was working for
Esquire
magazine.
The 2016 book
chronicles his path "from impostor to authority" and his learnings about business along the way. It is
currently the bestseller
in the Business & Professional Humor book category on Amazon.
[via
Samm Johnson
, cover image via
Shutterstock
]
Receive interesting stories like this one in your inbox
Also check out these recent news