Don't miss the latest stories
Share this
Emily Ratajkowski Accuses Photographer Of Sexually Assaulting Her During Shoot
By Izza Sofia, 16 Sep 2020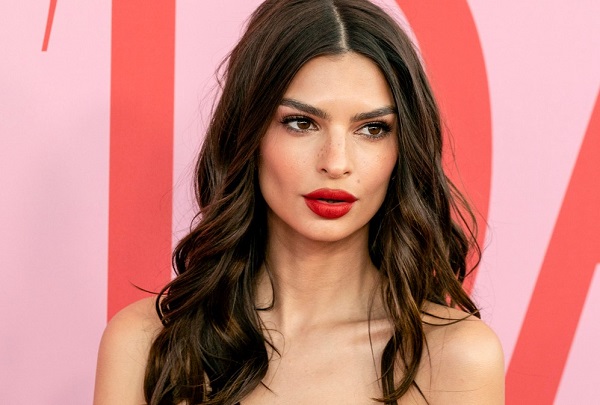 Image via Ovidiu Hrubaru / Shutterstock.com
Emily Ratajkowski
has accused a photographer of sexually assaulting her during a nude shoot at his home in May 2012.
In an essay
for
New York Magazine
, Ratajkowski revealed that she had traveled to
Jonathan Leder's
home for an editorial shoot arranged by her agent. She said Leder photographed her both nude and in lingerie, before he placed his "fingers inside" of her on his couch.
The supermodel recalled
drinking red wine during the shoot and noted she was "very, very drunk."
"I was cold,
shivering and huddled under a blanket," she stated. "Jonathan and I were on his couch, and the rough texture of his jeans rubbed against my bare legs."
She then described
how he began asking her about her previous relationships while she "absentmindedly rubbed" her feet against his for warmth.
Ratajkowski added that
she "[didn't] remember kissing, but I do remember his fingers suddenly being inside of me. Harder and harder and pushing and pushing like no one had touched me before."
She said she
could feel the shape of herself and ridges, before adding that it "really, really hurt." She immediately held his wrist and "pulled his fingers" out of her "with force."
Leder, however,
denied the allegations, telling the publication that they were "too tawdry and childish to respond to."
"This is the girl
that was naked in
Treats!
magazine, and bounced around naked in the Robin Thicke video," Leder said, referring to the nude and topless shoots she had done over the years they worked together. "You really want someone to believe she was a victim?"
Leder insisted
that her claims about the show were "false." "I think it is also shameful for [
New York Magazine
] to publish such sordid and tawdry and unsubstantiated allegations against anyone," he continued.
In 2016,
Leder published a book containing nude photos of Ratajkowski. She insisted that she had not given her consent for the images to be published anywhere else but the magazine they were originally taken for.
She slammed Leder's
book as a "violation" in a series of tweets, and said she learnt about the release when she was contacted by a "well-known magazine asking if they could help promote [my] new book of photographs."
She discovered
that the book was filled with Polaroid photos of her taken in 2012, "and they were among the most revealing and vulgar Polaroids he had taken of me."
Her lawyer sent
a cease-and-desist letter to Leder, as well as the gallery that was planning to exhibit his images of her to coincide with the release of the book. The gallery, however, went to the
New York Times
with a signed model release that it said gave Leder the rights to publish the images.
Ratajkowski, though,
maintained that she never signed a release, and her agent who arranged the shoot, also insisted she didn't sign anything on her behalf. Imperial Publishing, who represents Leder, denied the supermodel's claims.
"We are all deeply
disturbed to read Ms Ratajkowski's latest [false] statements to
NY mag
in her never-ending search for press and publicity," the spokesperson
said
. "Of course, Mr Leder totally denies her outrageous allegations of being 'assaulted'. It is grotesque and sad that she is so vindictive to lie in such a way to the press routinely."
I've been resisting speaking publicly on the recently released photos by Jonathan Leder to avoid giving him publicity. But I've had enough

— Emily Ratajkowski (@emrata) November 30, 2016
[via
News.com.au
, cover image via
Ovidiu Hrubaru / Shutterstock.com
]
Receive interesting stories like this one in your inbox
Also check out these recent news