Don't miss the latest stories
Share this
Tasty-Looking 'Cup Noodle' Model Kit With A Shelf Life That Beats Them All
By Mikelle Leow, 28 Sep 2020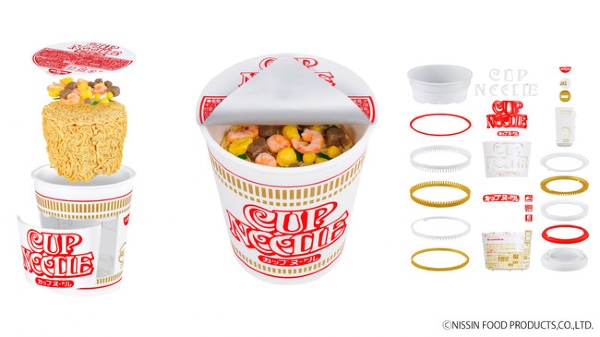 Image via PR Times
Your pantry staple
could soon be a shelf mainstay to feast your eyes on. For its birthday this year, Nissin—originator of instant ramen and owner of Cup Noodle (Cup Noodles in the US) and Top Ramen—has teamed up with Japanese toymaker Bandai Spirits to create a DIY kit that is anything but bland.
The 1:1 Cup Noodle replica,
which debuted earlier this month, is touted as a commodity that "can't be [prepared] in three minutes." That's because the kit is an intricate model containing a chockful of pieces to put together—down to the packaging seals, logo, and signature golden fragmented lines that border the packet.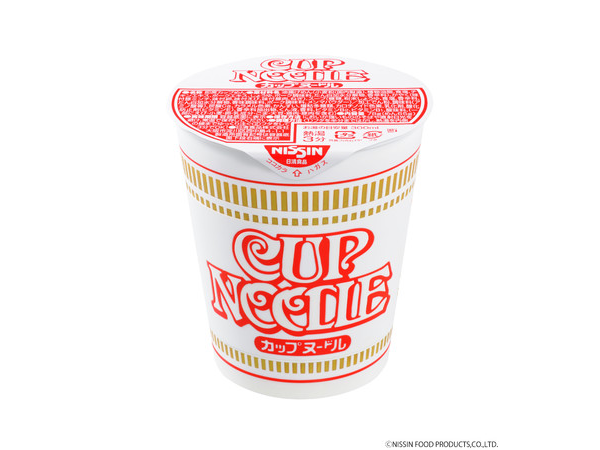 Image via PR Times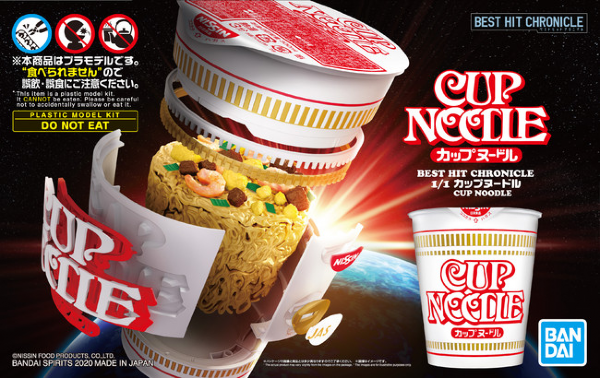 Image via PR Times
Aside from
having fewer calories, the perk of this collector's item is that you'll be savoring it even longer, better appreciating what goes into the production of each cup. The model kit is created from a 3D scan of real Cup Noodles, ensuring that every ounce is a treat.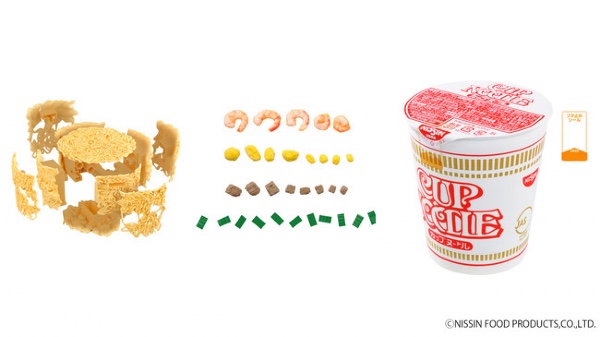 Image via PR Times
Try not to
salivate as you decorate the bowl with realistic-looking plastic shrimp, "mystery meat" and egg bits. To make the ingredients look authentic, each piece is individually designed.
Finally, the setup
is topped with an actual Cup Noodle seal for authenticity.
The kit,
available at mass retailers, toy model stores, and e-commerce sites in Japan, is priced at JP¥2,420 (US$23). Not your typical instant ramen, but it offers a shelf life and satisfaction that can't be matched.
Along with this version,
Bandai Spirits also released a rare 'Golden Cup Noodle Plastic Model' for a raffle, with only 100 kits up for grabs.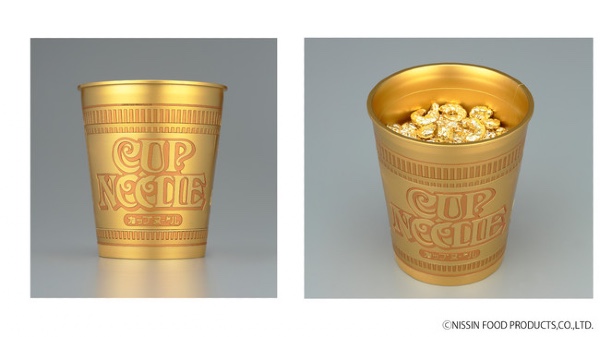 Image via PR Times
BANDAI SPIRITSさん@HobbySiteから誕生日プレゼントで非売品の「黄金のカップヌードルプラモデル」をいただきました。ありがとうございます!たくさんいただいたので@cupnoodle_jpをフォロー&本投稿RTで、抽選で50名様におすそわけ!締切は9/22(火)23:59。詳しくはhttps://t.co/7qc3coBFUi pic.twitter.com/pOLr4AM1bQ

— カップヌードル (@cupnoodle_jp) September 18, 2020
カップヌードルは今日で発売49周年!6月に発表し、たくさんの反響をいただいた「カップヌードルプラモデル」も今日から発売!BANDAI SPIRITSさん@HobbySiteの技術をムダ遣いしたこの商品、お買い求めは店頭またはこちらから。https://t.co/s3H0gOnokn pic.twitter.com/Ibq6xvIma0

— カップヌードル (@cupnoodle_jp) September 18, 2020
[via
Hatena Blog
, images via
PR Times
]
Receive interesting stories like this one in your inbox
Also check out these recent news