Don't miss the latest stories
Share this
Vanessa Hudgens Draws Ire For Posing In Cemetery & Calling It Her 'Happy Place'
By Izza Sofia, 13 Oct 2020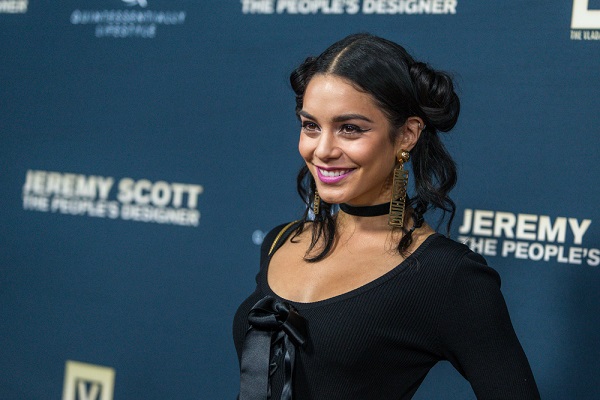 Image via Press Line Photos / Shutterstock.com
Vanessa Hudgens
has angered fans after describing a cemetery as her "happy place."
Hudgens shared
a series of photos posing in New York's Sleepy Hollow cemetery. She wore a black vest, matching skirt, fishnet tights and a pair of long gloves. She rocked a pair of combat boots and had a face mask on.
The first photo
saw her skipping through the cemetery with the caption, "Happy place." She was immediately criticized by her fans who questioned her choice to pose in a burial ground. Others thought her caption was "disrespectful."
"Why would you pose
in a cemetery and post 'happy place'? Bruh," an Instagram user asked. "Am I the only one who finds that disrespectful?" another said.
After receiving backlash,
Hudgens changed her caption to read, "Searching for that headless horseman." Her other snaps showed her donning the same ensemble, two of which showed her among the gravestones.
"What. A beautiful.
Place," she wrote.
The snap also
didn't sit well with fans, with one user questioning if she was there "visiting or just doing a photo op."
"Cause the latter
is mad disrespectful and pathetic if so," the user continued. "This is disrespectful. You're prancing around like it's some amusement park. The caption is just why? Clearly you have never been to a burial. It's not a happy place for anyone," a concerned user voiced out.
Hudgens, however,
defended her photos, stating that she "buried [her] father in a cemetery."
"I love cemeteries.
They're beautiful. Especially that one. It's historical and I love history," she continued.
[via
Business Insider
, cover image via
Press Line Photos / Shutterstock.com
]
Receive interesting stories like this one in your inbox
Also check out these recent news