Don't miss the latest stories
Share this
Gal Gadot Being Cast As Cleopatra Has Social Media Users Up In Arms
By Izza Sofia, 13 Oct 2020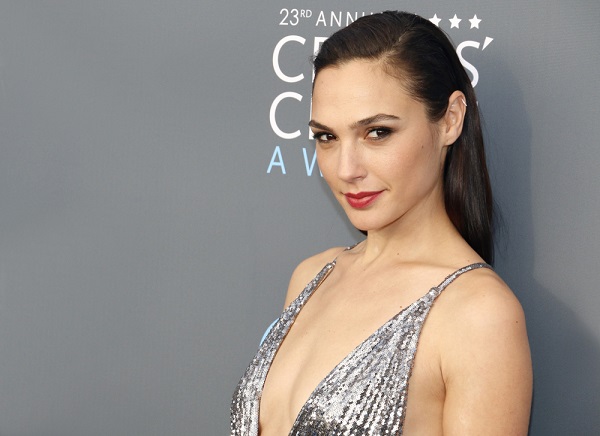 Image via Tinseltown / Shutterstock.com
Actress Gal Gadot
is facing the wrath of the internet after she was cast to play Cleopatra in an upcoming movie.
Gadot confirmed that
she will be playing the titular role after Paramount Pictures won the rights to the film. The choice to have her take on the role, however, drew ire from confused internet users who thought Cleopatra was Black and North African.
Many argued it
was inappropriate for Gadot to play the role and suggested that it should be given to a bBack or an African actress instead. "Gal Gadot as Cleopatra?! Who are they going to get to play Nefertiti… Miley Cyurs lol," a Twitter user joked. Journalist Sameera Khan questioned Hollywood's choice to cast Gadot instead of a "stunning Arab actress like Nadine Njeim."
Several Twitter users,
however, pointed out that the Egyptian ruler was actually of Greek or Persian ethnicity. According to
NDTV
, the female Pharaoh of Ancient Egypt is believed to be of Macedonian Greek descent, which means she was most likely fair-skinned.
Journalist Ian Miles Cheong
tweeted, "People are upset because Gal Gadot, who isn't Black, is playing Cleopatra, who wasn't Black either."
Gadot announced her
role on Twitter, writing, "As you might have heard I teamed up with @PattyJenks and @LKalogridis to bring the story of Cleopatra, Queen of Egypt, to the big screen in a way she's never been seen before. To tell her story for the first time through women's eyes, both behind and in front of the camera."
And we are especially thrilled to be announcing this on #InternationalDayoftheGirl
We hope women and girls all around the world, who aspire to tell stories will never give up on their dreams and will make their voices heard, by and for other women.

— Gal Gadot (@GalGadot) October 12, 2020
Gal Gadot as Cleopatra?!

Who are they going to get to play Nefertiti... Miley Cyrus lol

— Khaled Beydoun (@KhaledBeydoun) October 11, 2020
So, she didn't know Cleopatra was Greek & she calls the stunning Gal Gadot "very bland looking". Pathological hatred of Israel does strange things to people's brains. https://t.co/dgOa9ILFFJ

— Rita Panahi (@RitaPanahi) October 12, 2020
People are upset because Gal Gadot, who isn't Black, is playing Cleopatra, who wasn't Black either. https://t.co/MD5vLF7Dvb

— Ian Miles Cheong (@stillgray) October 11, 2020
Dear Americans please read this before you go off calling Gal Gadot's Cleopatra not being "black" a crime. She was pure Greek. Get educated. pic.twitter.com/BWFNzvolcs

— Burhan Khalid (@RequiemNocturn) October 11, 2020
Cleopatra was Macedonian Greek, not Arab, and Gal Gadot's family has been in Israel for six generations. Take a deep breath, Sameera. https://t.co/xYEunlp5aK

— Avi Mayer (@AviMayer) October 12, 2020
Gal Gadot, who is Israeli, was cast to play Cleopatra

Now we're finding out how many people didn't know that Cleopatra wasn't actually of Egyptian descent https://t.co/leuKzE1F6y

— Lauren Chen (@TheLaurenChen) October 12, 2020
Someone explain to me how Gal Gadot can be stealing an "Arab role" when Cleopatra was Macedonian 🥴

Funny that she wasn't Arab or Israeli but people are only pressed that a Jewish actress is going to be playing her.

Either you're antisemitic or just were dead in history class.

— טניה (@silentactiviist) October 12, 2020
[via
NDTV
, cover image via
Tinseltown / Shutterstock.com
]
Receive interesting stories like this one in your inbox
Also check out these recent news