Don't miss the latest stories
Share this
Rolls-Royce Stunningly Transforms Children's Dream Cars Into Concept Renders
By Mikelle Leow, 13 Oct 2020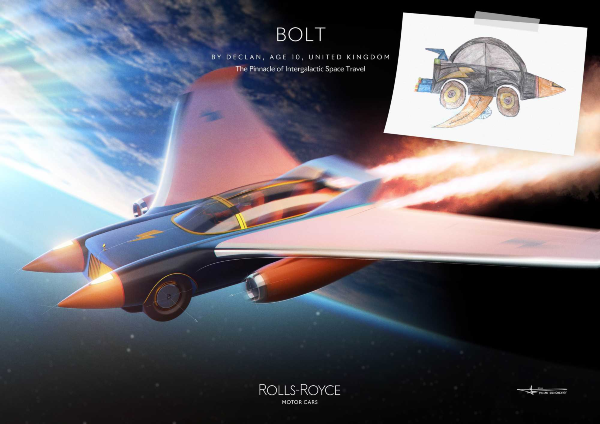 Highly Commended design: 'Rolls-Royce Bolt' by Declan, age 10, from United Kingdom. Image via Rolls-Royce
It's not unusual
for automakers to play out
their childlike fantasies
in full experimental cars, but it's not every day that an actual child's dream design is taken seriously. Rolls-Royce, however, has gone out of the way to honor young imaginations by visualizing kids' artworks as if it were working on actual cars.
To keep children
engaged and motivated during the
COVID-19
pandemic, the luxury engineering company started a Young Designer Competition encouraging young minds around the world to illustrate their dream car of the future. Months later, the Rolls-Royce Bespoke Design Team has announced its favorite concepts—centered on the categories of Technology, Environment, Fantasy, or Fun—and reimagined them using the actual processes and software they would work with for real Rolls-Royce designs.
Rolls-Royce received
art from over 5,000 children aged 16 and under from around the globe. The four category winners span China, Japan, France and Hungary, and all of them have earned a chauffeured trip to school with their best friend via a Rolls-Royce.
"There is some
amazing talent out there, and I wouldn't be surprised if some of our entrants went on to work as car designers one day—perhaps even at Rolls-Royce," described Rolls-Royce CEO Torsten Müller-Ötvös.
Check out
Rolls-Royce's renderings of some dream cars below, and view more submissions by kids
here
.
Click to view enlarged version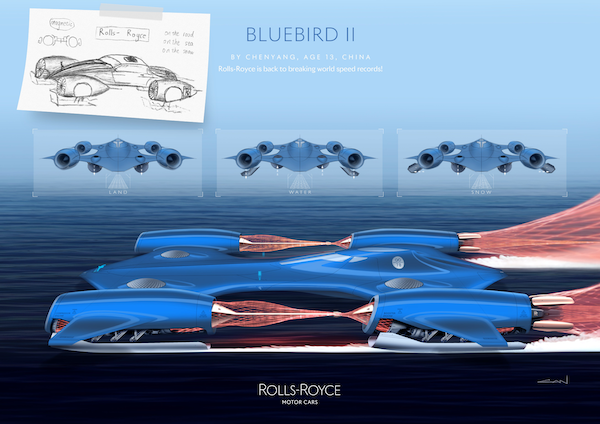 Click to view enlarged version. Technology winner: 'Rolls-Royce Bluebird II' by Chenyang, age 13, from China. Image via Rolls-Royce
Click to view enlarged version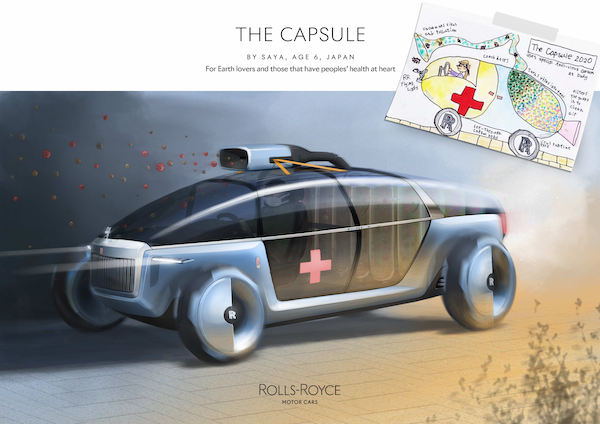 Click to view enlarged version. Environment winner: 'Rolls-Royce Capsule' by Saya, age six, from Japan. Image via Rolls-Royce
Click to view enlarged version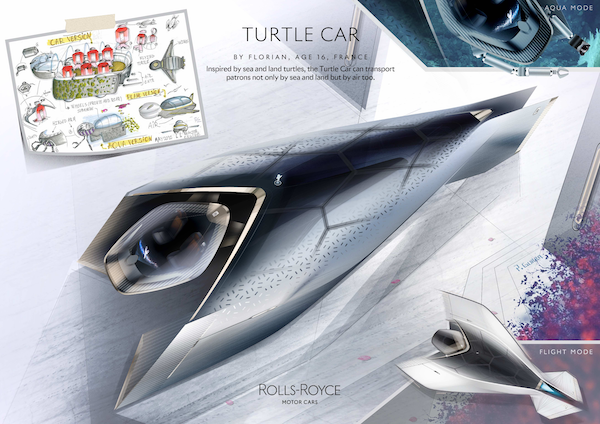 Click to view enlarged version. Fantasy winner: 'Rolls-Royce Turtle Car' by Florian, age 16, from France. Image via Rolls-Royce
Click to view enlarged version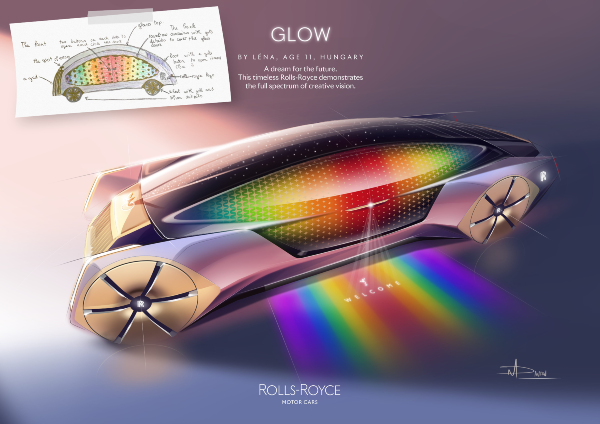 Click to view enlarged version. Fun winner: 'Rolls-Royce Glow' by Léna, age 11, from Hungary. Image via Rolls-Royce
Click to view enlarged version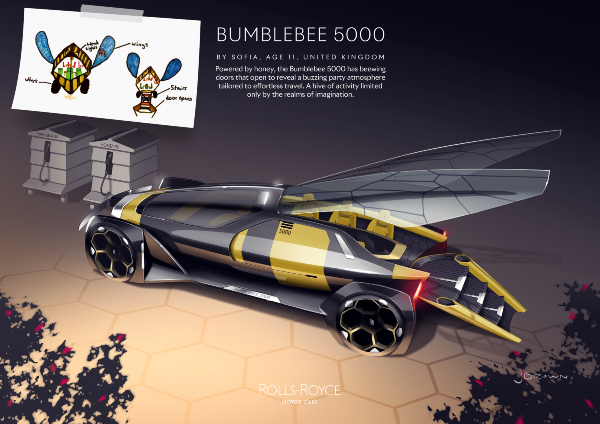 Click to view enlarged version. UK winner: 'Bumblebee 5000' by Sofia, age 11, from the United Kingdom. "Powered by honey, the Bumblebee 5000 has bee wing doors that open to reveal a buzzing party atmosphere tailored to effortless travel." Image via Rolls-Royce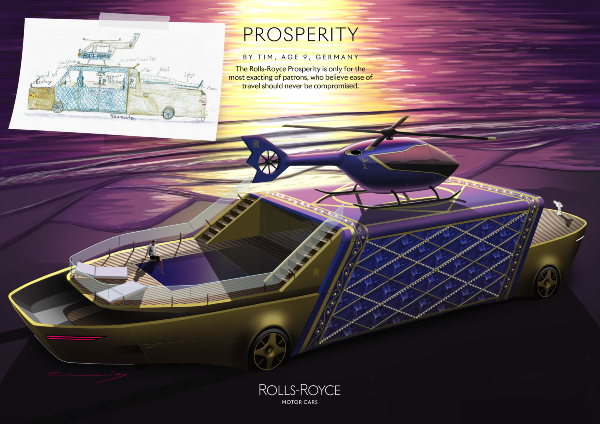 Highly Commended design: 'Prosperity' by Tim, age nine, from Germany. Image via Rolls-Royce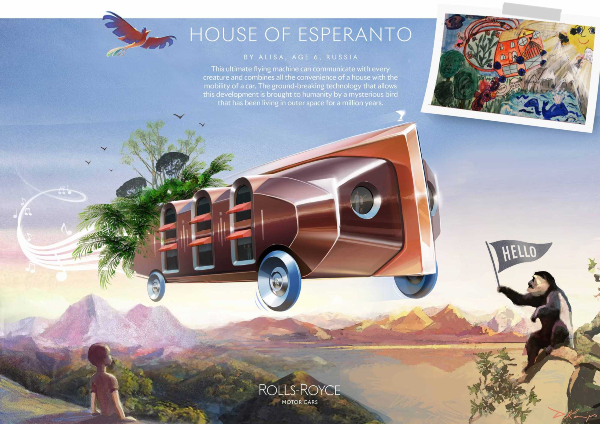 Highly Commended design: 'House of Esperanto' by Alisa, age six, from Russia. Image via Rolls-Royce
[via
Robb Report
, images via
Rolls-Royce
]
Receive interesting stories like this one in your inbox
Also check out these recent news