Don't miss the latest stories
Share this
Here's How Common Your Personality Type Is In The Country
By Mikelle Leow, 13 Oct 2020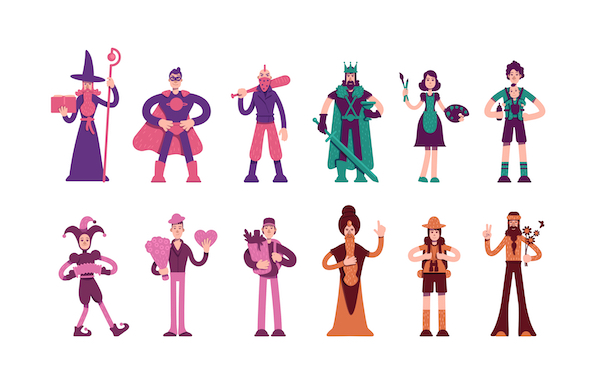 Image via Shutterstock
As you know,
you're unique, just like everybody else—but, specifically, how commonly uncommon is your personality?
Research findings
from the Myers & Briggs Foundation, via
YourTango
, break down the estimated frequency of each of the 16 Myers-Briggs types in the United States, based on 30 years of personality studies from 1972 to 2002.
It seems that
the nationwide ratio of introverts and extroverts is nearly 1:1, with 50.7 percent identifying as introversion-leaning, while 49.3 percent associate with having more extroverted characteristics.
It also turns out
that ISFJs, also known as the Defenders, are the most common group, making up roughly 13.8-percent of the population. This is followed by ESFJ (12.3 percent), ISTJ (11.6 percent), ISFP (8.8 percent), and ESTJ (8.7 percent).
People who fall under
the ISFJ type—which stands for Introverted, Observant, Feeling, and Judging—are described as warm, sensitive, responsible, reliable, and particular analytical. While they tend to be on the conservative side, they're typically open to change and new ideas.
Famous ISFJs include
Beyoncé, Queen Elizabeth II, Kate Middleton, Vin Diesel, Aretha Franklin, and Halle Berry.
On the other side,
the rarest personality type is believed to be INFJ, a group reported to make up only 1.5-percent of the US population. INFJs, also labeled as the Advocates of the population, have a profound vision to change the world and are deeply inquisitive about humanism. Some of the
most recognized INFJs
are Martin Luther King, Nelson Mandela, Mother Teresa, Morgan Freeman, and Lady Gaga.
After INFJs,
the more unique personality types comprise ENTJs (1.8 percent), INTJs (2.1 percent), ENFJs (2.5 percent), and ENTPs (3.2 percent).
Head below
for the rundown of personality type frequencies, according to the Myers & Briggs Foundation. For more statistics, check out its full table
here
.
ISTJ:
11.6 percent
ISTP:
5.4 percent
ESTP:
4.3 percent
ESTJ:
8.7 percent
ISFJ:
13.8 percent
ISFP:
8.8 percent
ESFP:
8.5 percent
ESFJ:
12.3 percent
INFJ:
1.5 percent
INFP:
4.4 percent
ENFP:
8.1 percent
ENFJ:
2.5 percent
INTJ:
2.1 percent
INTP:
3.3 percent
ENTP:
3.2 percent
ENTJ:
1.8 percent
[via
YourTango
and
Myers-Briggs Foundation
, cover image via
Shutterstock
]
Receive interesting stories like this one in your inbox
Also check out these recent news