Don't miss the latest stories
Share this
Scientists Might Have Accidentally Discovered A New Organ Behind The Nose
By Izza Sofia, 22 Oct 2020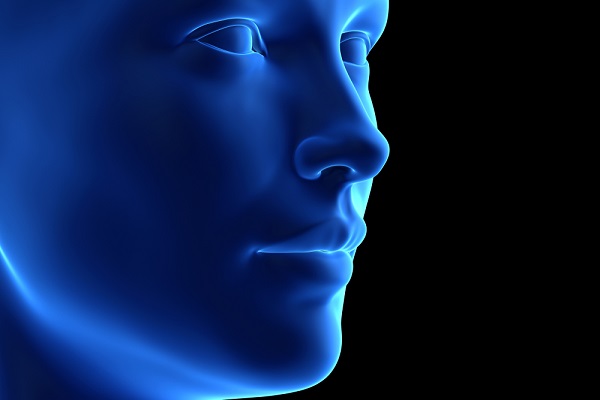 Image via Shutterstock
Scientists in the
Netherlands believe they have found a new organ in the human throat.
The researchers
were testing a new cancer scan when they discovered a set of glands deep in the upper part of the throat. The team deduces that the supposed organ, known as the "tubarial salivary glands," helps to keep the area behind the nose lubricated.
According to a report
published in
Radiotherapy and Oncology
, avoiding these glands during radiation treatment "may provide an opportunity to improve [patients'] quality of life."
Scientists from the
Netherlands Cancer Institute were testing a new scan that looks for prostate cancer using a mash of computed tomography (CAT) scans and positron emission tomography (PET) scans. The doctors injected a radioactive tracer into a patient and traced its path. While the procedure is great at detecting prostate tumors, it also managed to detect salivary gland tissue, per
Live Science
.
When they injected
the tracer into the patient, unexpected areas lit up, namely the back of the nasopharynx—the area behind the nose. The glands measured at 1.5 inches long and looked similar to other salivary glands in the human body.
"People have three
sets of large salivary glands, but not there," radiation oncologist Wouter Vogel said. "As far as we knew, the only salivary or mucous glands in the nasopharynx are microscopically small, and up to 1,000 are evenly spread out throughout the mucosa. So, imagine our surprise when we found these."
Vogel, along with
surgeon Matthijs H Valstar, investigated the side effects radiation could have on patients with head and neck tumors. Vogel added that radiation could create the same side effects in the tubarial salivary glands.
"For most patients,
it should technically be possible to avoid delivering radiation to this newly discovered location of the salivary gland system in the same way we try to spare known glands," Vogel explained. "Our next step is to find out how we can best spare these new glands and in which patients."
If successful,
patients might experience fewer side effects, "which will benefit their overall quality of life after treatment."
Researchers at the @NKI_nl have discovered a new location of the salivary glands. This is potentially great news for patients with head and neck tumors: radiation oncologists will now be able to circumvent this area to avoid potential complications ➡️ https://t.co/LP9QZsZVlm pic.twitter.com/nLpeAp6vVK

— Neth. Cancer Inst. (@NKI_nl) October 18, 2020
[via
Insider
, cover image via
Shutterstock
]
Receive interesting stories like this one in your inbox
Also check out these recent news