Don't miss the latest stories
Share this
Scientists Successfully Simulate Evolution With Monkey Brain & Human Gene
By Mikelle Leow, 16 Nov 2020
Image via Shutterstock
Researchers of
a cross-country survey are not only grasping human evolution a little better, but they also believe they have successfully replicated the transformation of monkeys' brains into those of mankind for the first time using a single human gene.
The scientist,
from the Max Planck Institute of Molecular Cell Biology in Germany and the Central Institute for Experimental Animals in Japan, found that by adding this specific gene, monkeys' brains would start to grow into something that would resemble a human's.
As the team
shared via a paper published in
Science
, this one gene was apparently responsible for the separation of human brains from those of primates, which remained smaller.
As a result of the experiment, the common marmoset monkeys' neocortexes grew in size. The brains also started to fold, appearing like the way the human brain is folded. The gene also promoted the growth of upper-layer neurons, which are more prevalent during evolution.
"The very satisfying
answer is that the gene did exactly everything that you could have hoped for," the study's lead author Wieland Hunter told
Inverse
.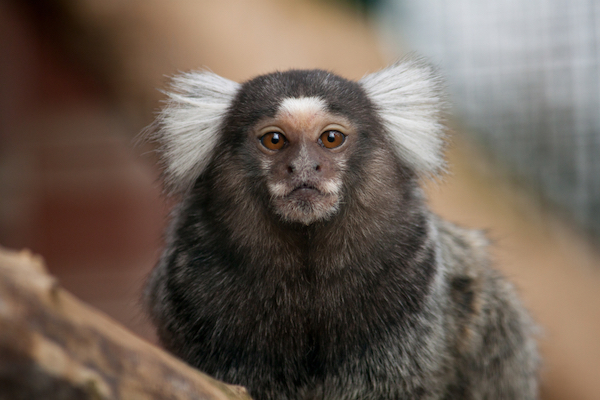 The common marmoset, the species tested in the study. Image via Shutterstock
This project
is expectedly a controversial one, as it poses some reservations about ethics. On the scientists' end, at least, they all ensured that their goals for the study were aligned and that they did not step out of each other's ethical boundaries. "These guys, we trust — period," Huttner affirmed.
Specifically, the
Max Planck Institute scientists would receive monkey fetus samples from Japan. The entire research team consented to remove the fetus via a C-section after 100 days of its growth, as a "human-gene-influenced monkey into this world would step over the ethical line."
"To let them
come to be born, in my opinion, would have been irresponsible as a first step," explained Huttner. "Because you don't know what kind of behavioral change you'll get."
Head here
to see the supposed visible changes of the monkey's brain into a human's.
[via
Interesting Engineering
, cover image via
Shutterstock
]
Receive interesting stories like this one in your inbox
Also check out these recent news