Don't miss the latest stories
Share this
10 Exciting Gadget Gifts That Will Recharge Tech Enthusiasts In 2020
By Thanussha Priyah, 19 Nov 2020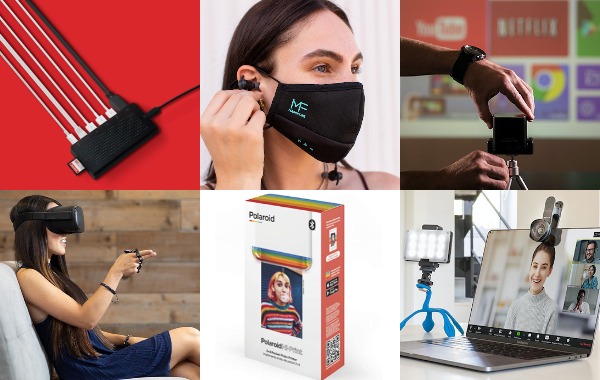 The coronavirus pandemic
has left a devastating impact this year, making you wish you could hit the Ctrl + Alt + Delete combo on 2020.
The good news is
it's almost the year's end, and Christmas is around the corner. If you're scratching your head, thinking about getting a present for the tech enthusiast in your life, look no further.
DesignTAXI has assembled
an exciting lineup of gadgets, from mini projectors to smart face masks, that aim to recharge their spirits for the holidays. If you see something you like, reward yourself too. No judgments here.
1. MASKFONE: Smart washable face mask that comes equipped with ear buds and microphone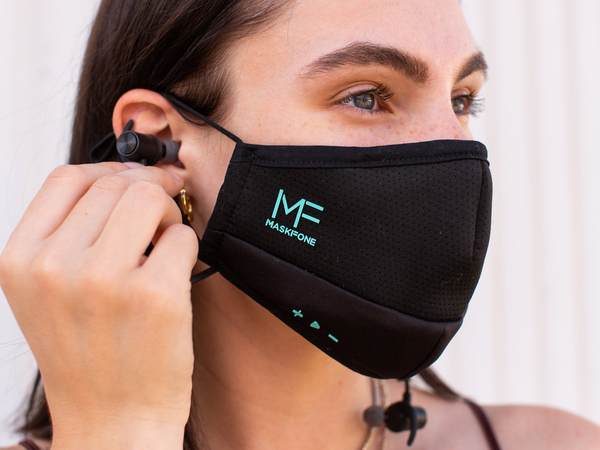 Image via MASKFONE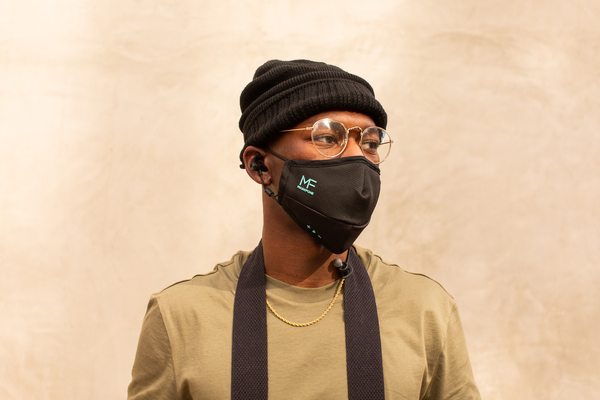 Image via MASKFONE
MASKFONE combines safety,
convenience and technology in one smart face mask. The product features replaceable PM 2.5 and N95/FFP2 filters for protection. It also comes with built-in microphones and earphones to deliver clear communication without removing your face mask in public.
The product is
the first of the washable face masks that includes a built-in microphone. Connect wirelessly to your smartphone, and allow the paired Hubble Connect app to boost your voice for crystal-clear conversation when you're out and about with the face covering. Cables and controls are hidden to present a sleek and stylish look.
Other features
include 12 hours of playtime, and PX5 water- and sweat-resistance. It also comes with a stabilizer for an extra secure fit and adjustable neoprene ear hooks for additional comfort. The app is compatible with Google, Alexa, and Siri through its one-touch voice-activation technology.
2. StayGo USB-C Hub: Minimalistic desktop hub that neatly stows away all your loose cables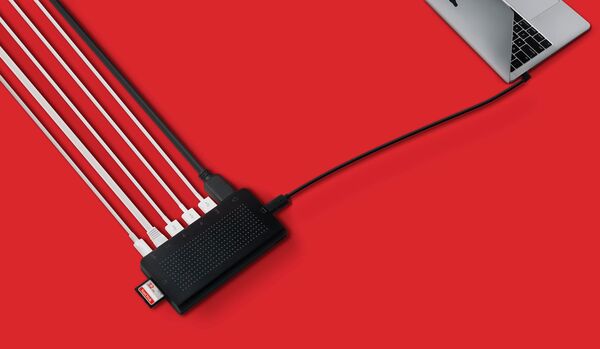 Image via Twelve South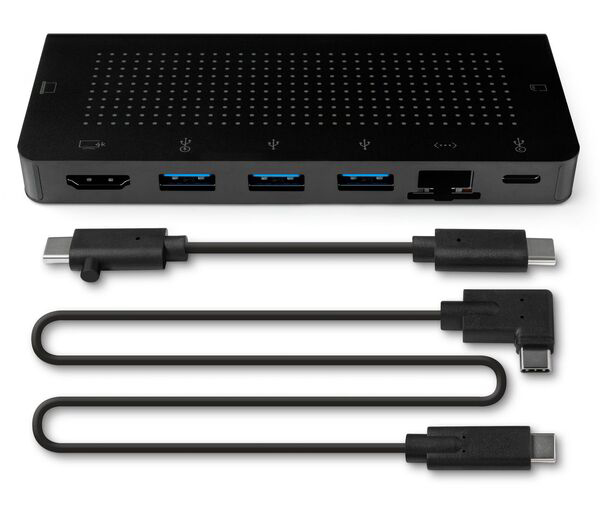 Image via Twelve South
Most of the time,
USB-C hubs are left hanging on the side of MacBooks, forming a clutter of cables and cords dangling around your workspace.
Enter StayGo, a
USB-C hub that offers all the ports you need, and comes equipped with a long cord to neatly tuck away the mess out of sight. So, you can work in a clean and tidy space.
The USB-C hub
provides connections for 4K HDMI, Gigabit Ethernet, three USB-A 3.0, independent SD + Micro-SD card slots, and 85W USB-C pass-thru power. The additional Compact Travel Cable stows away directly inside StayGo to travel with ease.
3. TAP STRAP 2: Wearable keyboard, mouse and controller that transforms your finger taps into commands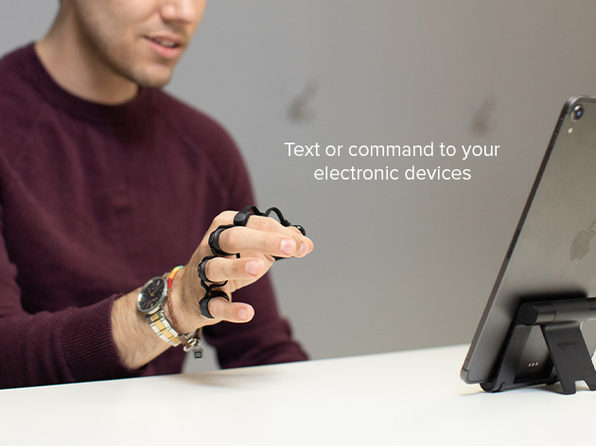 Image via TAP STRAP 2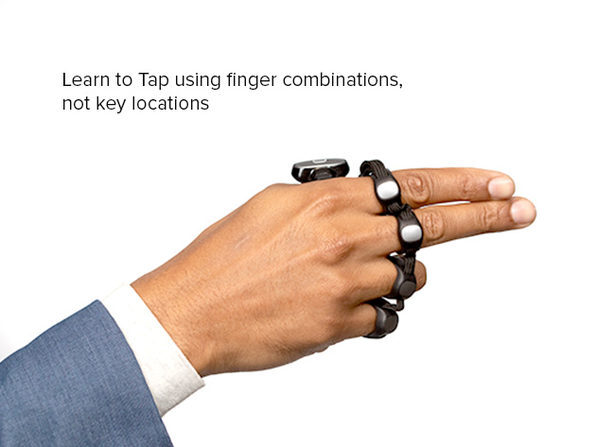 Image via TAP STRAP 2
The TAP STRAP 2
is a wearable mouse, keyboard and controller that works with just the movements of your fingers. You can place your fingers on any surface to use it and match different tap combinations to send texts or commands to electronic devices.
The technology comes
with accelerometers fixed into each finger-ring, which matches the taps to translate and send letters, numbers, symbols, or macros to a Bluetooth-paired device. It automatically switches into a mouse when you put your thumb down on a surface.
The gadget gives
you a break from repetitive keyboard typing, mouse-clicking and makes it a convenient alternative for PowerPoint presentations. You can even use it to play video games on Xbox, One, PC, and Mac. It runs 10 hours of tapping and works on most devices, including smartphones, tablets, PCs, laptops, and smart TVs.
4. Polaroid Hi-Print: Create personalized prints under 50 seconds on the go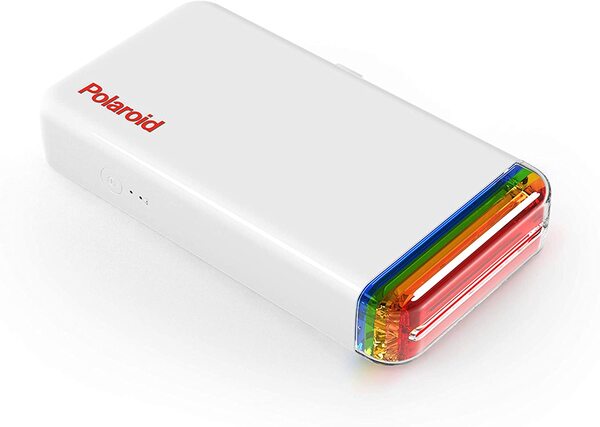 Image via Polaroid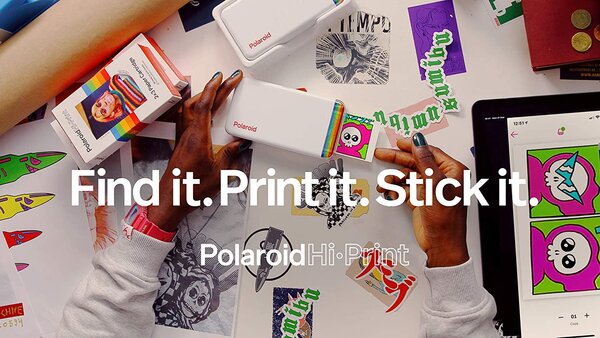 Image via Polaroid
Get creative with
Polaroid Hi-Print
, which lets you customize and print images directly from your smartphone.
The Polaroid Hi-Print
is compact and portable so that you can print on the go. To make your prints even more personal, you can use Polaroid's mobile app via Bluetooth to edit and customize photos by adding frames, filters, text, and emoticons.
The product utilizes
dye-sub cartridge technology to create vibrant, high quality 2x3 business card sized prints at your fingertips under 50 seconds. The device is powered by a small, rechargeable lithium-ion battery and is solely compatible with Polaroid Hi-Print Paper. The paper cartridges are sold separately.
5. LucaSng Webcam with Microphone: Present the best version of yourself on video calls through this multi-purpose webcam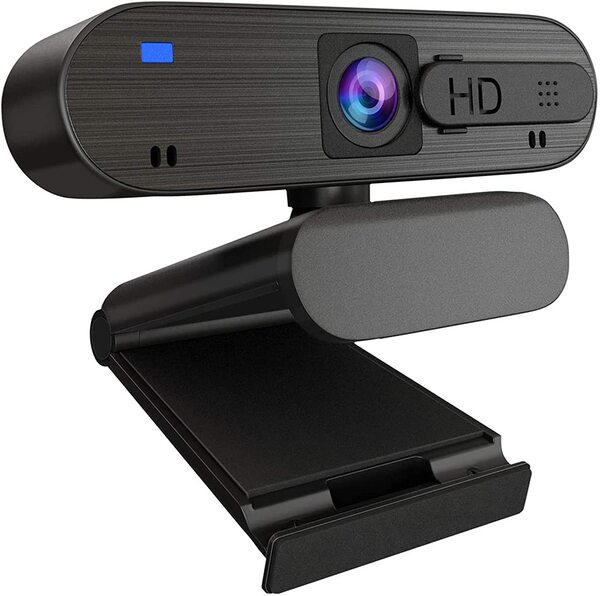 Image via LucaSng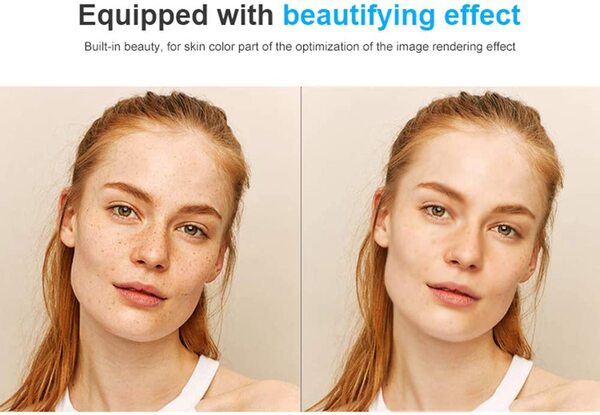 Image via LucaSng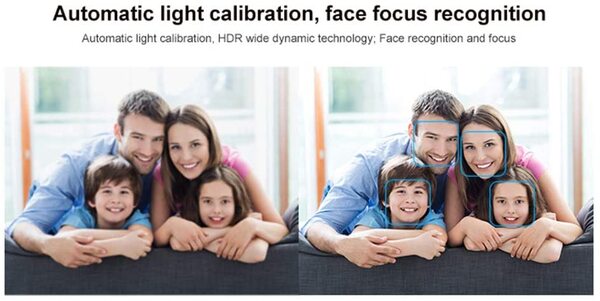 Image via LucaSng
With video calls
being an essential mode of communication, present the best version of yourself through
LucaSng's webcam
that comes with a built-in microphone.
The high-definition
webcam features automatic white balance and color correction for 1080P/30fps video calls. It also has autofocus and a beauty effect to present a crisp and smooth appearance on camera.
The webcam has
built-in dual, auto noise reduction microphones to provide clear audio. The webcam is also outfitted with a privacy cover to block out the camera when it's not in use. It is compatible with most live streaming and recording software like Skype, Twitch, YouTube, and Zoom.
6. Classicbot Classic: A unique collectible toy for Macintosh fans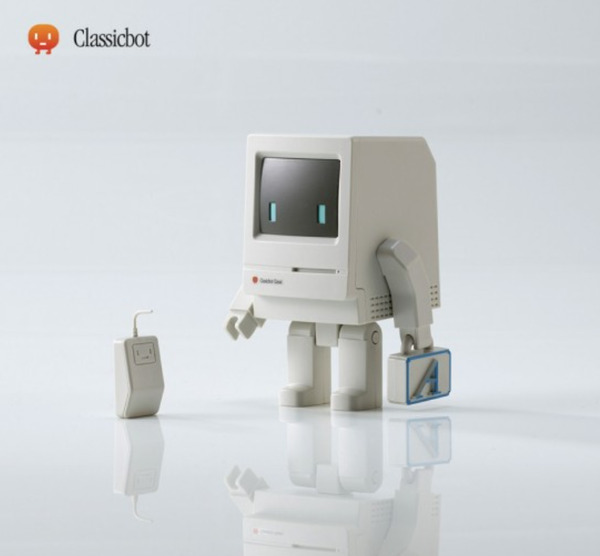 Image via Classicbot Classic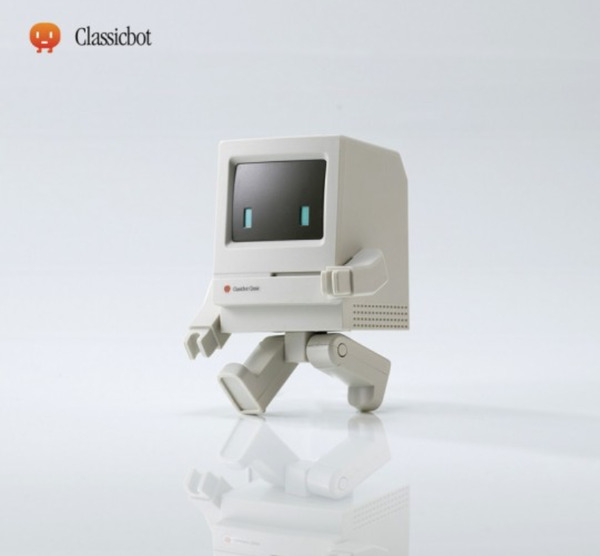 Image via Classicbot Classic
Meet Classicbot Classic,
a collectible toy for tech geeks. The adorable computer stands nearly four inches (10cm) and carries a "font suitcase" in one of its hands. The arms, connected by magnets, are detachable and movable. So, you can set a few poses when you put up the toy for display.
The Classicbot Classic
is accompanied with a cheery mouse to complete the retro computer kit. Since it comes with tiny parts, it is not suitable for children aged under 12 years.
7. PIQO Mini Projector: Cast your favorite shows onto any surface for high-quality viewing experience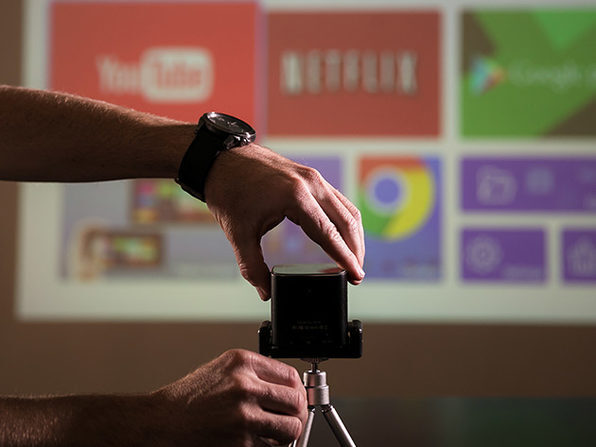 Image via PIQO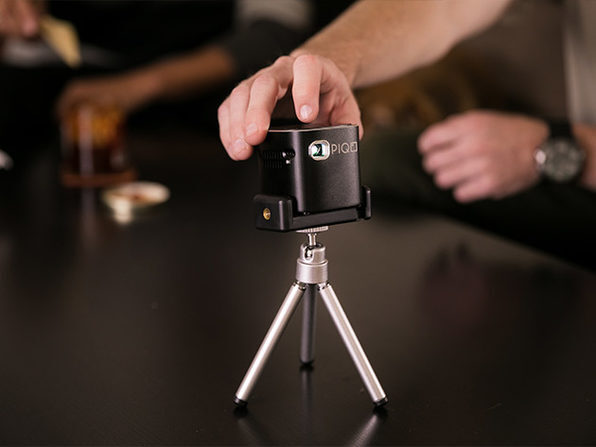 Image via PIQO
This holiday, stay home
and binge-watch your favorite shows or movies with your family or friends through
PIQO's mini projector
. The product is decked with a 200-lumen bulb to yield a high-definition viewing experience in stunning clarity.
The compact product is
portable and comes with its own built-in Hi-Fi speakers. You can cast almost any type of content onto any surface with the use of Wi-Fi or Bluetooth.
The projector offers
viewing for up to five hours or 50 hours of music playback.
8. Pictar Home-Office Kit: The all-in-one solution for mobile videography and photography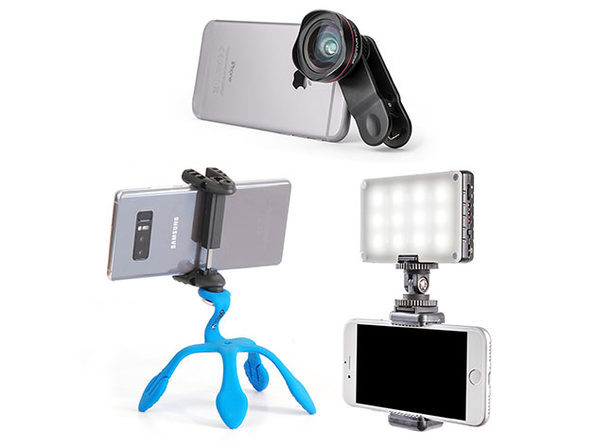 Image via Pictar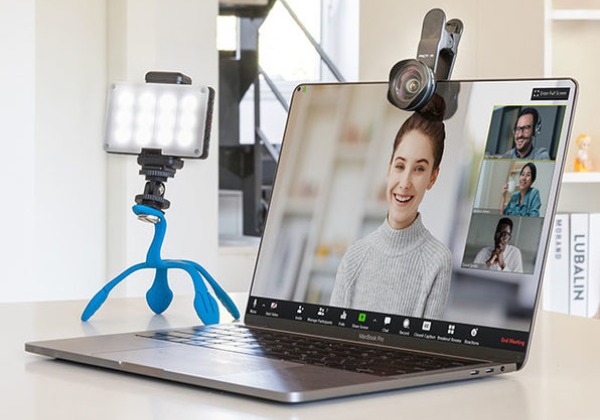 Image via Pictar
The Pictar Home-Office kit
includes a wide-angle smart lens, a flexible tripod, and smart light to enhance mobile videography or photography.
The attachable smart
wide-angle lens measures 18mm to capture a significantly broader angle than the cameras installed in mobile phones. The product is supplemented with the Pictar app that permits the user to adjust the lens, pick from 20 shooting modes, and more.
The nifty set includes
a flexible tripod that can be adjusted to any surfaces. It has five flexible and durable legs that can be molded to different positions for optimal angles and frames. The smart LED light in the kit is powered by a built-in battery that can run at full brightness for up to two hours. It is rechargeable with the included micro USB cable.
9. MXBOLD Laptop Stand: Upgrade your work-from-home setup with an adjustable sleek laptop stand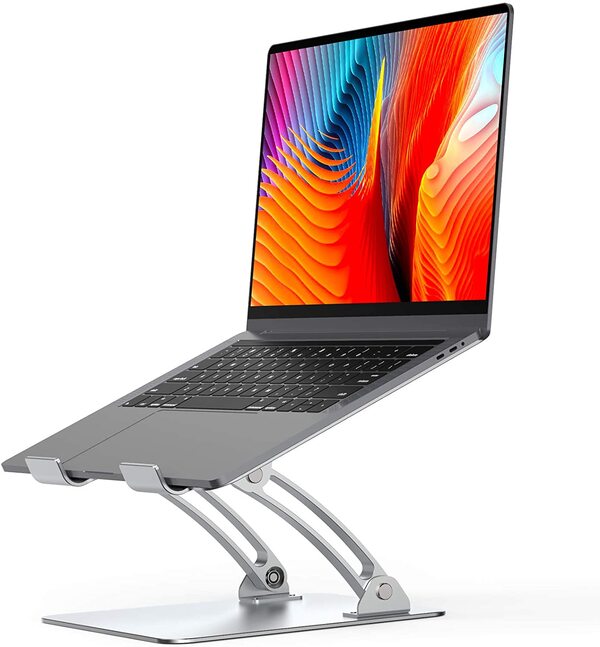 Image via MXBOLD
MXBOLD's laptop stand
is adjustable at different angles from zero degrees to 90 degrees and different height up to 11 inches, making an ergonomic must-have when working long hours in front of your laptop. It can help to promote a healthy posture and prevent neck and back fatigue.
It is built with
aluminum alloy materials to speed up conduction and heat dissipation. It creates a convection effect through its three rows of cooling holes, preventing your laptop from heating up and accelerates the speed of your device.
The laptop stand
is furnished with 10 rubber pads. The four non-slip base rubber pads yield stability, so your laptop doesn't slip out from the stand. The six anti-scratch pads inhibit direct contact between the metal bracket and the laptop, granting optimum protection for your device.
10. Tech Tools LED Word Clock: Modern clock with LED display doubles as a contemporary décor piece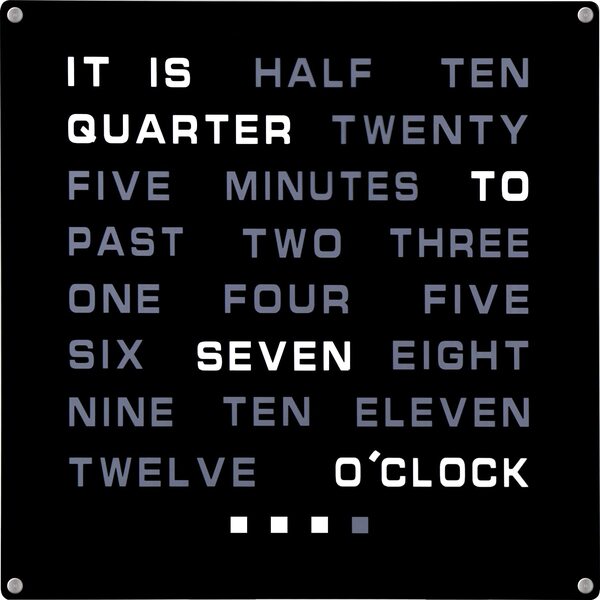 Image via Tech Tools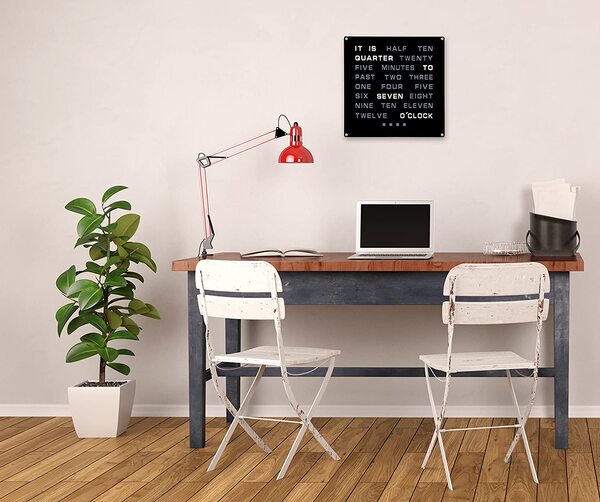 Image via Tech Tools
Why get another
clock with numbers when you can get a new LED clock that showcases words instead? The
Tech Tools' LED clock
tells the time by beaming words, and indicates the minutes through the four LED blocks underneath.
Besides its practical use,
the clock also doubles as a decorative piece for your bedroom or living area. You can also adjust the clock's brightness to your liking. The product includes an AC adapter and works on AC power only.
This is a sponsored feature.
Receive interesting stories like this one in your inbox
Also check out these recent news