Don't miss the latest stories
Share this
Motivational Posters To Keep You Going, Even After 2020
By Thanussha Priyah, 22 Dec 2020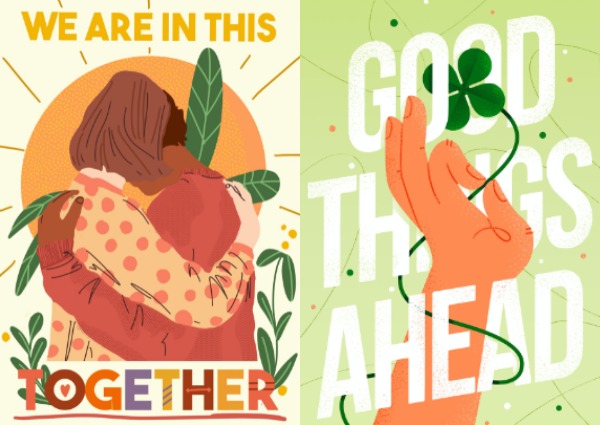 Image via 99 Designs and featured with permission
The coronavirus pandemic caught
everyone off-guard and forced people to change the way they led their lives in 2020. The creative landscape has also been drastically shifted, as seen in graphic design company 99designs'
international report
. Now, the platform has enlisted nine designers to come together and create motivational posters to keep people going after a challenging year.
The Never Be Afraid To Do You!
poster by Super South Studios encompasses the power of self-acceptance and following your dreams, even during a pandemic.
In Nida Mars'
illustration
Achievement Unlocked
, the designer pats everyone on their backs for making it through the tumultuous year. "This motivational poster is inspired by 2020. If you survived it, you can survive anything," Mars said of the design.
Ocelittle's Don't Swipe
concept takes a cheeky dig at how people were looking forward to 2020 without knowing what was in store. The design showcases a dating profile of COVID-19 with emojis suggesting the disapproval of masks and the desire to travel across the world. It pretty much echoes the saying, "Be careful what you wish for."
M.arta's Good Things Ahead
exudes the optimism for 2021. The designer also emphasizes the importance of resilience during these tough times. "I used a clover to remind us about one of the few positive and very important aspects of the pandemic: improving the condition of our planet and people's awareness of climate change," the designer detailed about the concept.
View more designs below,
and check out the whole series
here
.
Never Be Afraid To Do You! by Super South Studios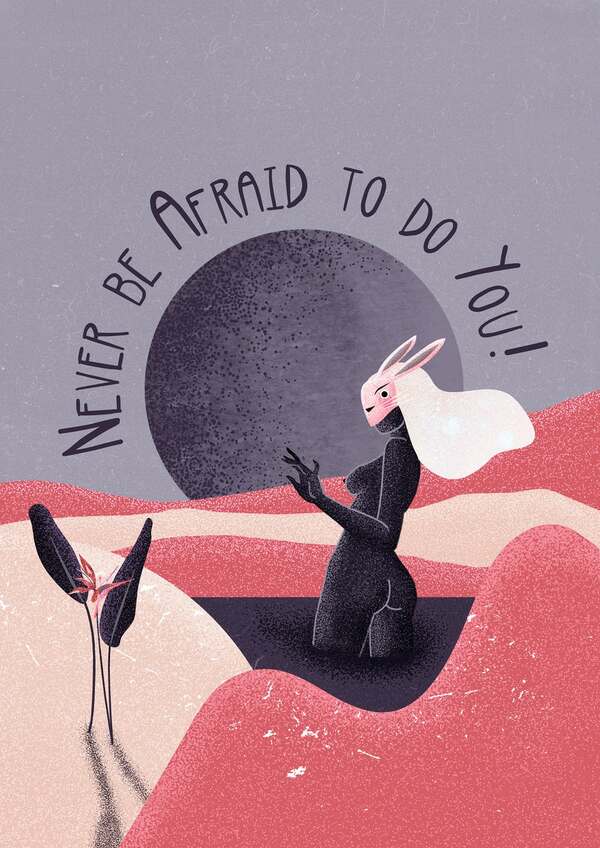 Image via 99 Designs and featured with permission
Achievement Unlocked by Nida Mars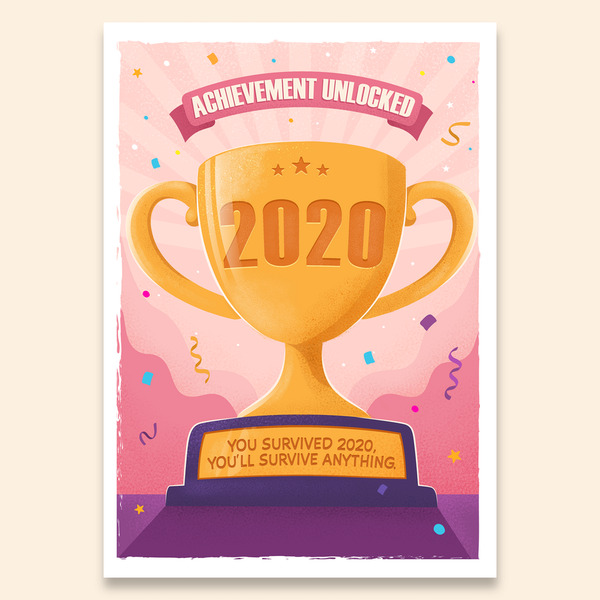 Image via 99 Designs and featured with permission
Don't Swipe by Ocelittle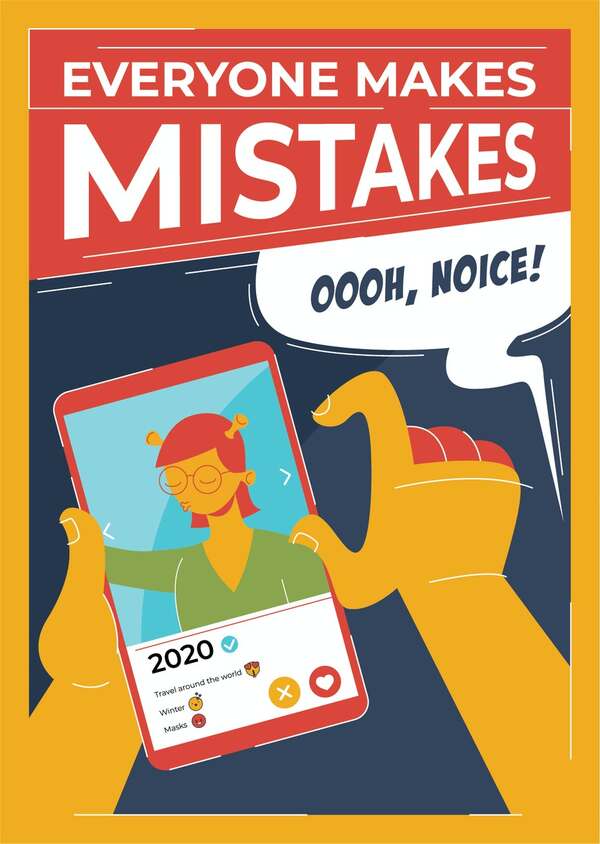 Image by 99designs and featured with permission
Good Things Ahead by m.arta
Image by 99designs and featured with permission
Hang in There by CriDascalu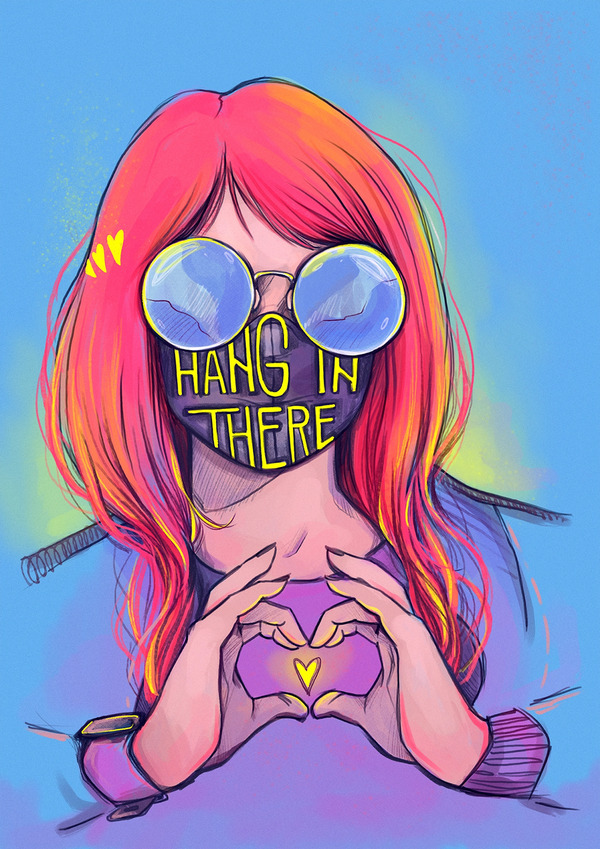 Image by 99designs and featured with permission
We're In This Together by Fe Melo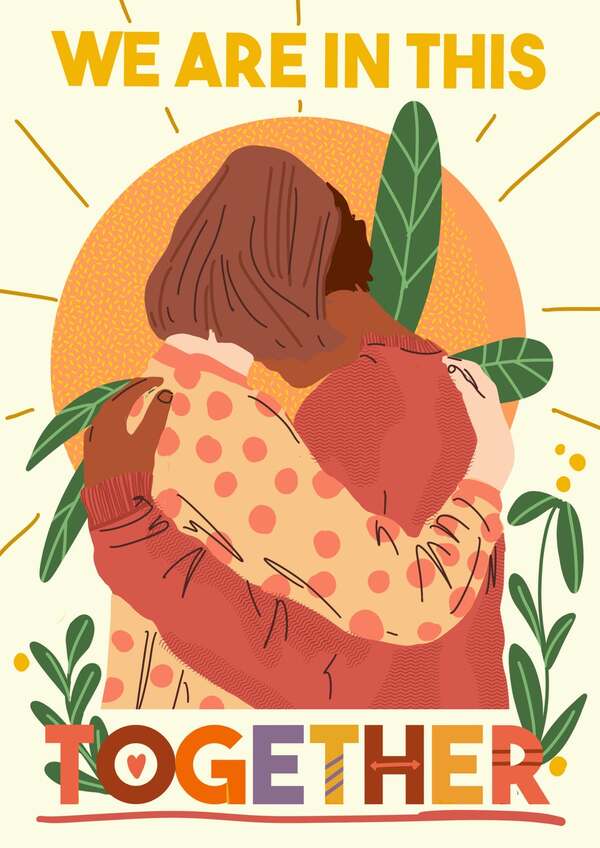 Image by 99designs and featured with permission
Let it Be by Natalia Maca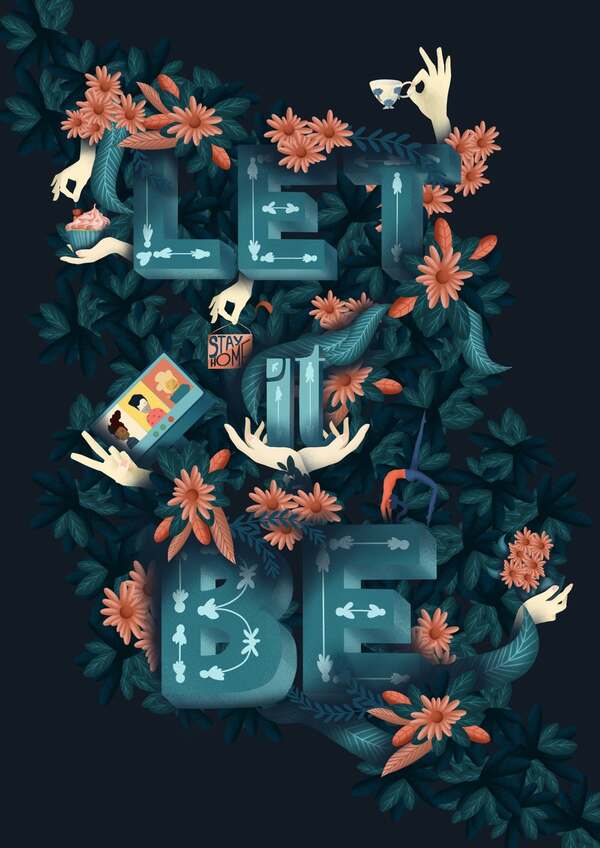 Image by 99designs and featured with permission
[Images by various designers for
99designs
and featured with permission]
Receive interesting stories like this one in your inbox
Also check out these recent news