Don't miss the latest stories
Share this
'Union Jack' Optical Illusion Shows How The Color-Blind Might Perceive The World
By Mikelle Leow, 11 Jan 2021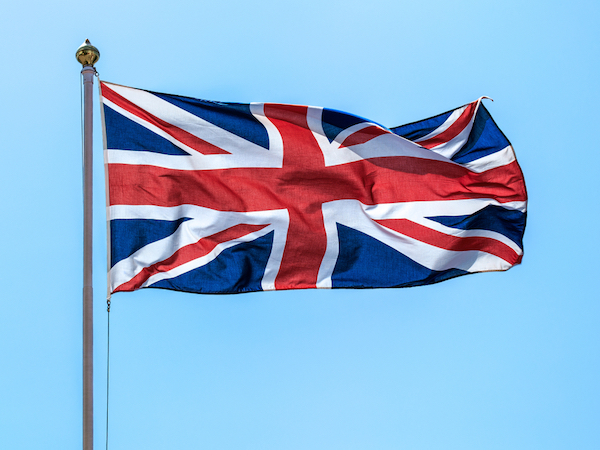 Image via Marfuse / Shutterstock.com
An optical illusion
of the United Kingdom flag in alternative colors has given internet users much to think about.
The visual,
which shows the Union Jack with a yellow background and a green cross, was originally broadcasted on the
BBC
's
Horizon
in 1985, but its enigma is now intriguing a new generation of viewers after the
BBC Archive
shared a snippet of the footage on Twitter.
Audiences are asked
to stare at the black dot in the middle of the flag for 20 seconds. The clip then transitions to a white screen, where viewers will start to see the original Union flag colors materialize.
Ever wondered what colour-blind people can actually see? #OnThisDay in 1985, Horizon had the answer via the London Underground map, while viewers stared at a dot to make the Union flag appear in red, white and blue on a blank screen. pic.twitter.com/b1cyJscgzT

— BBC Archive (@BBCArchive) January 7, 2021
The aim of
the illusion was to educate viewers from the 1980s about how color-blindness works. According to the show, the graphic triggers a "three receptor" phenomena, which forces other color receptors, or cone cells, to take over when some are overexerted.
The three receptor theory,
also known as the
trichromatic theory of color vision
, has been studied by scientists since the 18th century. It is believed that the human retina consists of only three types of color receptors perceiving red, green, and blue.
With the flag example,
the green and blue cones in your retina are hard at work, so when the blank screen is shown, they rest a bit more. Your red cones then respond more to the white visual.
Yellow, a combination
of red and green, also "tires" out your red and green cones, which results in blue being the predominant color on the blank screen.
Those with color-blindness
lack some of these cones, forcing other cones to react to colors.
It's worth noting
that this is only one example of color-blindness. Hues appear based on which cones are missing, pushing the other receptors to mix colors and react accordingly.
[via
BBC Archive
, cover image via
Marfuse / Shutterstock.com
]
Receive interesting stories like this one in your inbox
Also check out these recent news