Don't miss the latest stories
Share this
Free 'Climate Crisis Font' Shrinks As The Arctic Ice Caps Melt
By Izza Sofia, 14 Jan 2021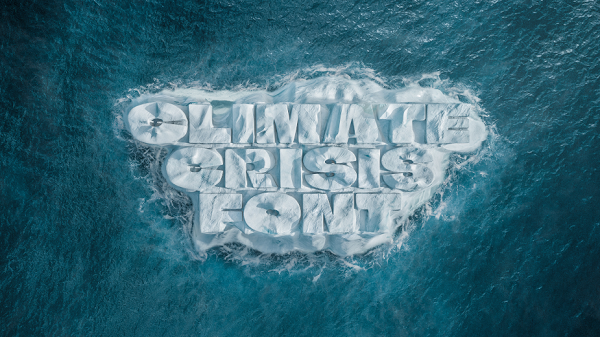 Image via Helsingin Sanomat
Finnish newspaper
Helsingin Sanomat
has teamed up with creative agency
TBWA\ Helsinki
to design a typeface that aims to raise awareness on climate change.
The Climate Crisis Font,
which is available to download for free
here
, was developed in collaboration with TBWA\ Helsinki's type designers Eino Korkala and Daniel Coull. It can be adjusted on a scale that corresponds to Arctic sea ice data from 1979 to 2019 and will continue evolving with the IPCC's forecast until 2050.
The heaviest font
weight reflects the state of the Arctic sea ice from back in 1979, and the lightest weight represents IPCC's 2050 forecast when the sea ice is estimated to shrink to only 30 percent of the readings in 1979.
"Our mission is
to make complex matters comprehensible and since seeing is believing we wanted to bolster the conversations on climate change with something concrete and instantly understandable," Tuomas Jääskeläinen, the art director of Helsingin Sanomat, said. "These kinds of new methods of journalistic storytelling also complement our recent investments in data journalism. Yet, we don't just want to keep it to ourselves, which is why we are giving it out for free and hope to see it in use elsewhere as well."
"To leave no room
for doubt we used data based on satellite images. This way we were able to create one of the first data-based fonts ever. The OpenType variable font mechanism allowed the design to follow the data perfectly. But we of course wanted to make the font usable for all platforms, so we also created the basic font types with a standard set of font weights," Juhana Hokkanen, the innovation director of TBWA\Helsinki, explained.
The newspaper recently
used The Climate Crisis Font in a collection of articles on climate change and intends to use it in future environmental projects.
Download the
typeface
here
.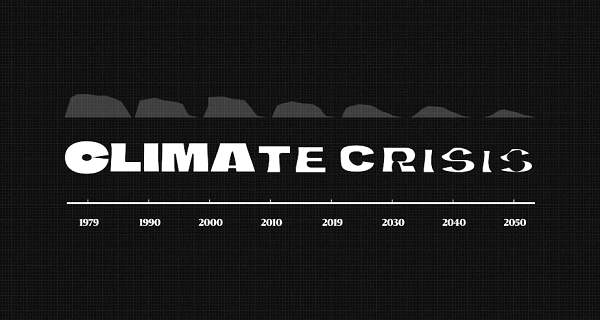 Image via Helsingin Sanomat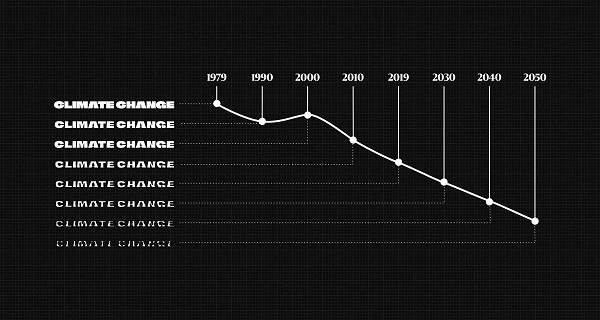 Image via Helsingin Sanomat
[via
TBWA\ Helsinki
, images via
Helsingin Sanomat
]
Receive interesting stories like this one in your inbox
Also check out these recent news