Don't miss the latest stories
Share this
AI Proves That It Can Be Creative With Whatever Text Prompts You Throw At It
By Mikelle Leow, 19 Jan 2021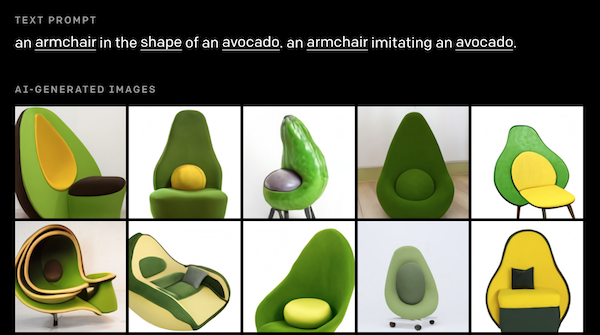 Images via OpenAI
Throw lemons,
along with a few other hints, at artificial intelligence, and it will make lemonade.
Tackling the question
about whether AI can
replicate human creativity
, Microsoft-backed research nonprofit OpenAI has developed a neural network called
DALL·E
that remarkably creates images out of text prompts. The answer seems to be that it's getting there.
DALL·E, who is named
after both Pixar's WALL-E robot and surrealist art legend Salvador Dalí, is able to comprehend text captions in natural language and then interpret them from scratch in a wide spectrum of concepts. These include photography in fashion and interior design settings, whimsical emojis, and the mixing of real-world and imaginary ideas.
One incredible example
is a series of drawings churned out of the prompt, "An illustration of a baby daikon radish in a tutu walking a dog."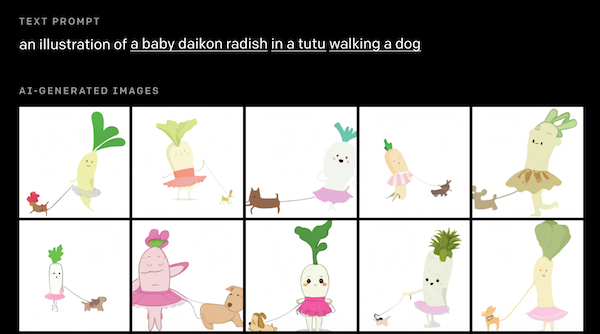 Images via OpenAI
Also, check out
these versions of a "giraffe turtle chimera":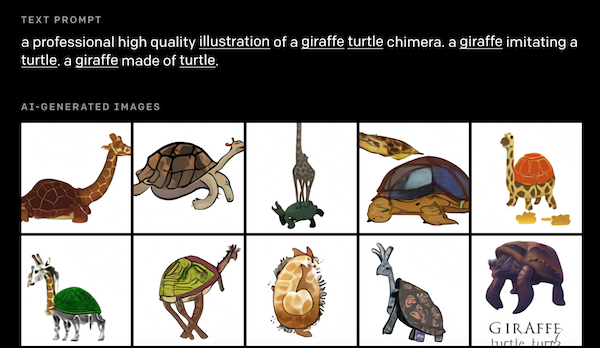 Images via OpenAI
DALL·E's creators
say that, with the need to understand multiple objects and attributes simultaneously, the neural network faces the added challenge of understanding phrasing so that it doesn't mix any of the attributes up.
"For example,
consider the phrase 'a hedgehog wearing a red hat, yellow gloves, blue shirt, and green pants.' To correctly interpret this sentence,
DALL·E
must not only correctly compose each piece of apparel with the animal, but also form the associations (hat, red), (gloves, yellow), (shirt, blue), and (pants, green) without mixing them up," the OpenAI team shares.
Given the complexity
of language,
DALL·E
still has its limitations. It is able to comprehend strings of input listing "a small number of objects," but when its developers introduce more items, "
DALL·E
is prone to confusing the associations between the objects and their colors, and the success rate decreases sharply."
Noting the
flimsy standing of AI in ethics, OpenAI also hopes to study how models like
DALL·E
can bring improvements to the societal and economic scapes.
To view more
images created by the neural network, please
head here
.
Text prompt: "A living room with two white armchairs and a painting of the Colosseum. The painting is mounted above a modern fireplace."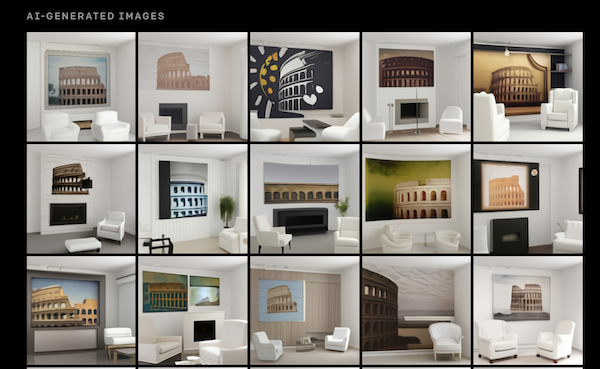 Images via OpenAI
Text prompt: "A snail made of harp. A snail with the texture of a harp."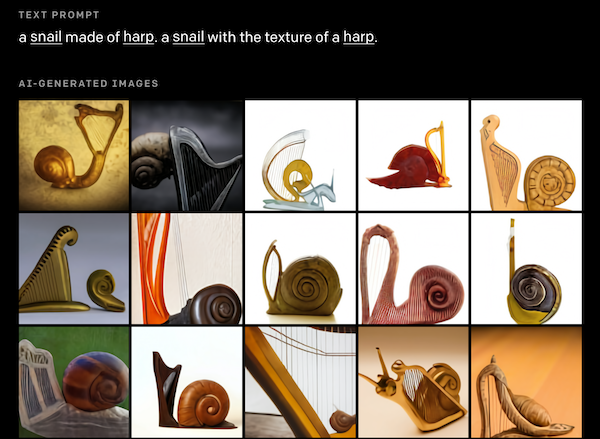 Images via OpenAI
Text prompt: "A professional high quality emoji of a lovestruck cup of boba."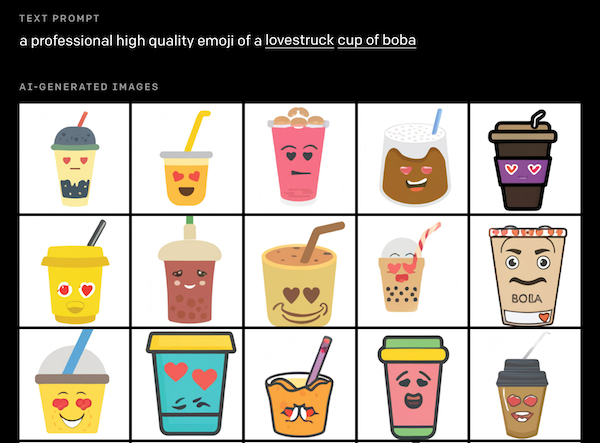 Images via OpenAI
Text prompt: "The exact same cat on the top as a sketch on the bottom."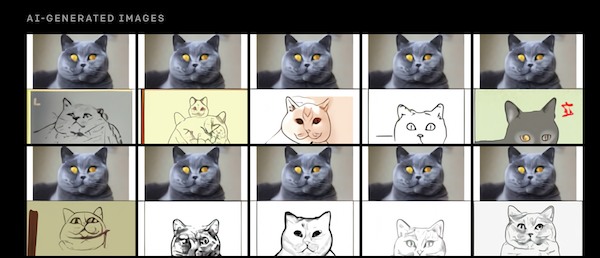 Images via OpenAI
Text prompt: "A painting… of a capybara sitting in a field at sunrise."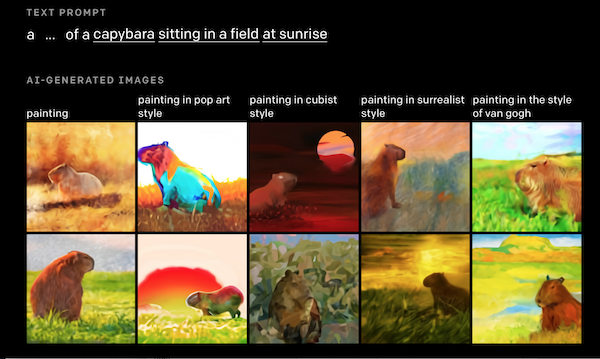 Images via OpenAI
[via
Forbes
, images via
OpenAI
]
Receive interesting stories like this one in your inbox
Also check out these recent news