Don't miss the latest stories
Share this
Psychologists Uncover A New Type Of Extravert, And You Might Know This Person
By Mikelle Leow, 20 Jan 2021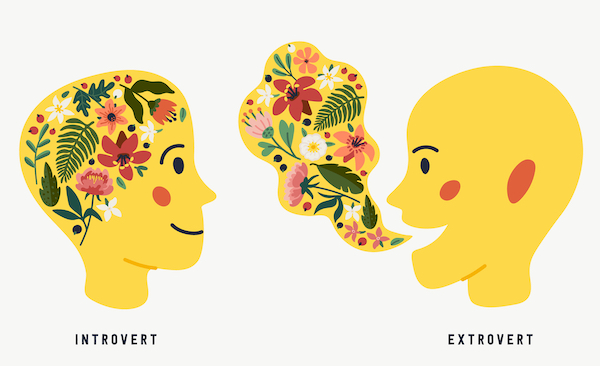 Image via Shutterstock
If you have
long considered yourself to be an
ambivert
, there's a small possibility you could have misidentified yourself.
New findings
from a psychology study led by Jason Huang from Michigan State University suggest that there's another personality type called the "other-contingent extravert."
People who fall in
this category only express their extraverted nature when they are in environments they feel comfortable in and are among people they perceive to be friendly, the psychologists shared in a paper to be published in the
Journal of Individual Differences
.
"We conceptualize
other-contingent extraversion as an individual difference in the tendency to elevate one's state extraversion when interacting with friendly others," the researchers noted.
The team had
to demonstrate this in a scientific setting, so they invited 83 undergraduate students from the United States to join a three-week-long experiment, where participants had to disclose the characteristics of their most recent social interactions two times a day.
In their surveys,
the students were to answer three questions: "How friendly was the other person/people you were interacting with?," "How willing to engage in conversation was the other person/people?," and "How sociable was the other person/people you were interacting with?" Responses were marked on a seven-point scale, one being "not at all" and seven denoting "extremely." The participants then had to rate their level of extraversion during those social interactions.
What was predictable
was that most respondents would express elevated extraversion when meeting people they perceived to be friendly.
The more compelling result
was that some participants, the other-contingent extraverts, were more influenced by the social cues of others, and only reacted with an elevated sense of extraversion in "friendlier" settings.
"Results indicate that,
despite a general positive association between others' friendliness and one's state extraversion, individuals differed in the degree to which they manifested state extraversion in response to others' friendliness, allowing us to model this individual difference as other-contingent extraversion," the researchers concluded.
That seemingly quiet
friend who becomes animated when around you? They could be an other-contingent extravert.
[via
Psychology Today
, cover image via
Shutterstock
]
Receive interesting stories like this one in your inbox
Also check out these recent news