Don't miss the latest stories
Share this
2021 A' Design Award And Competition—Final Call For Entries
By Izza Sofia, 15 Feb 2021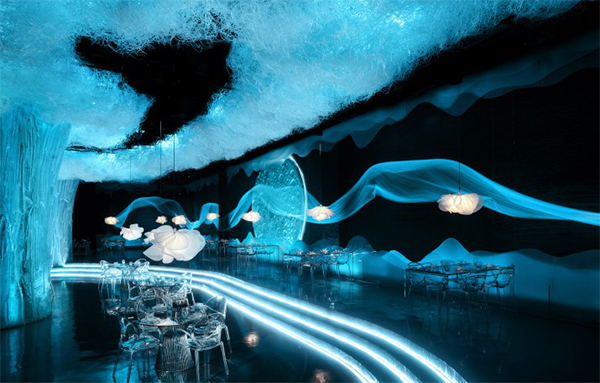 Yunxi Characteristic Restaurant by Shang Cai
Time's quickly running out
to enter one of the world's largest and most prominent design accolades.
The A' Design Award
and Competition is currently doing its
last call for entries
—the deadline is 28 February 2021.
Each year,
the
A' Design Awards and Competition
attracts works from talented designers, architects and artists from across the globe, aiming to create appreciation and awareness for good design by spotlighting the most outstanding creations from a vast range of creative disciplines.
Creators are welcomed
to submit their work into one of the 100 categories, including
architecture
,
industrial design
,
product design
,
communication design
,
service design
,
fashion design
and more. More design award categories can be viewed
here
.
A notable judging
panel—composed of press members, an international jury of panel of academics, and design professionals—are responsible for picking this year's winning designs.
Winners will receive
publicity through an extensive PR campaign, be featured in the
World Design Rankings
, as well as the exhibition and yearbook. They will also be invited to the award's gala night which is ideal for networking with industry insiders & influential members of the media, and exclusive interview opportunities.
Also included
is a winner's kit with certificates and badges. You can learn more about the full list of benefits
here
.
Register your best works
to the 2021 A' Design Award & Competition before the deadline on 28 February 2021.
Results will be
announced to the public on 15 April on DesignTAXI.
In the meantime,
check out some of the
winning designs
from the previous year below to help inspire your submission!
Oplamp Table Lamp by Sapiens Design Studio
Coast Whale Chapel by Jinyu Zhang
Augusta Dining Table by Miles J Rice
Surely Art Space Art Space by Michael Lam
Guilin Exhibition Center Exhibition Center by Tengyuan Design
Studio with Mirror Bridge Studio by Jinrui Liu
Little Kong Lamp by RUI Design & Above Lights
Shanxiao Sales Pavilion Sales Office by Larry Wen
Mobius Pendant Lamp Pendant Lamp by Nhi Ton
Infinity Armchair by Natalia Komarova
Shenyang Hunnan Exhibition Center Exhibition Center by Tengyuan Design
Frutta Lamp by Masashi Yamanaka and Kaori Osawa
Starry Town of Fuxian Lake Public Space by MadeMake Architects
Emerald Equestrian Complex by Polina Nozdracheva
Lift Portable and Adaptable Shelf by Shiva Pouryousef Khameneh
Sun Shed Renovation Renovation by Mix Architecture
Acorn Leisure Chair Multipurpose by Wei Jingye, Chen Yufan and Wang Ruilin
Time Book Bookend by Yi Tong

PlouNuvol Light interactive installation by Dani Paez
This is a sponsored post.
Receive interesting stories like this one in your inbox
Also check out these recent news