Don't miss the latest stories
Share this
Scientists Are Creating Transparent Wood As An Energy-Saving Swap For Glass
By Mikelle Leow, 16 Feb 2021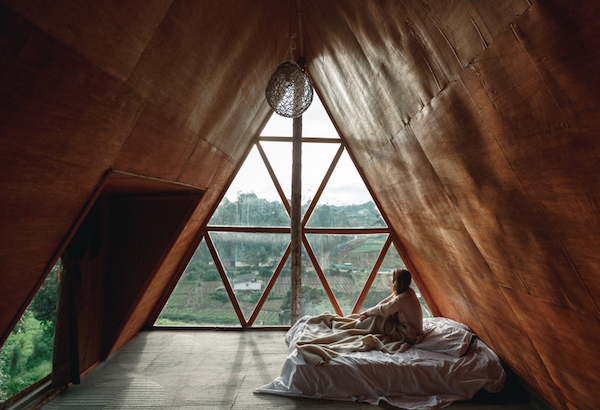 Image via Pickaxe Media / Shutterstock.com
One day,
you could be peering out of a window made out of wood. Materials scientists at the University of Maryland believe they have found a way to make this energy-efficient material transparent, thus serving as a renewable alternative to glass and plastic.
Aside from
aesthetic reasons, the revelation is game-changing because, while capable of being see-through, glass cannot insulate heat well, causing buildings to lose a lot of heat. Meanwhile, wood is a great insulator and prevents excess carbon dioxide from permeating the Earth's atmosphere.
Obviously, wood
isn't the best material for windows. It is made up of cellulose, which scatters light, and lignin, which absorbs light. Lignin also contains chromphores, which give wood its brown color.
Scientists have
been looking to develop transparent wood for years, but
previous experiments
required the use of harmful chemicals and took up too much energy,
The Conversation
reports. This time around, however, a team of researchers from the university's Department of Materials Science and Engineering has discovered a method to make clear wood without it being too energy-intensive.
In a study
published on
Science Advances
, the team details that adding a simple chemical, hydrogen peroxide, to wood can cause the structure of the chromophores to change such that they'll stop absorbing light and color. When activated with light, the wood turns completely white.
Hydrogen peroxide is
already commonly used with wood to make paper. Elsewhere, it is used to bleach hair.
In past research,
scientists tried to make wood see-through by replacing the lignin with resis. Unfortunately, a large amount of harmful chemicals was needed to make this possible, and on top of that, the wood lost some of its structural integrity.
With the new method,
you'll only need to brush hydrogen peroxide onto wood and expose it to light. This presents a versatile, highly-insulating and energy-saving alternative to glass that is suitable for both large blocks and smaller panels.
The team says
that more research is needed to be able to boost the chemical's reaction with wood, as well as make the method sustainable in mass production.
[via
The Conversation
, cover image via
Pickaxe Media / Shutterstock.com
]
Receive interesting stories like this one in your inbox
Also check out these recent news