Don't miss the latest stories
Share this
Pixar Releases Full Animated Shorts For Free In Embrace Of Asian Representation
By Mikelle Leow, 01 Mar 2021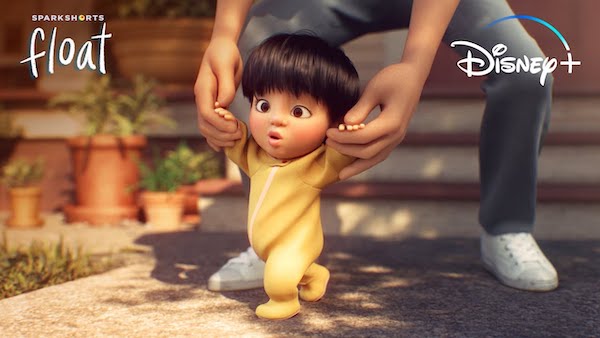 Video screenshot via Pixar
Pixar's films are
appreciated around the world, and it is even known to
customize its scenes
for international audiences. So when the studio opened its
SparkShorts program
to recognize up-and-coming storytellers, its ethnically diverse employees naturally stepped up to push their personal stories forward.
SparkShorts are now
available on
Disney+
, touching on more mature themes like
sexism
,
homosexuality
, and exclusion. These are issues that need to be talked about, which is why Pixar is releasing a couple of the films to YouTube to inspire more conversations. The two tearjerking shorts,
Wind
and
Float
, spotlight Asian families and their challenges in thriving in environments where the odds are against them.
Wind
Wind, an intimate
tale on Asian immigrants and their sacrifices, features a boy and his grandmother alone on post-apocalyptic grounds in what looks to be outer space. The two devise a way to escape from the barren void for a new life.
The film is
based on the immigration story of the father and grandmother of writer and director Edwin Chang. "She was a single mother after the Korean War, and it's inspired by everything she did to take care of her kids and my dad, feed them, educate them, and eventually sending them all the way to the US for a new life," Chang
noted
.
Producer Jesus Martinez
said the short was created during the height of the country's refugee crisis in 2018. "It kind of flared up, and it was just kind of one or two sides of the story that we're being told," he explained. "So for me, it was so important to sort of put a different perspective out there of showing that these decisions are never easy. And they're both full of fear and hope at the same time."
Float
Float is Pixar's
first animation to feature Filipino-Americans, but its call for acceptance doesn't stop there. It is about a single father who discovers that his son is far different from other children; the boy floats, and it terrifies other parents.
For years,
the two err on the side of caution. The boy literally stays grounded outside by putting on a leash and a backpack filled with rocks. Inevitably, the cat is one day let out of the bag and the boy floats in public, to the alarm of onlookers. Exasperated, the father blurts out in the animation's first and only line of dialogue: "Why can't you just be normal?"
The heartbreak can
be experienced differently among viewers of various backgrounds, and their reasons for reacting are all valid. For one, the two characters are already deemed to be on the outside simply because of the way they look, and the experience gets even more isolating since the father is a single parent. It also refreshes the often painful memories of children who were regarded to be "different," whether socially or medically.
For Bobby Rubio,
the creator of
Float
, the story is a metaphor for his relationship with his son, who falls in the autism spectrum. He concludes the film with the sweet message: "For Alex. Thank you for making me a better dad. Dedicated with love and understanding to all families with children deemed different."
Explaining its reason
for releasing the two shorts to the masses, Pixar detailed, "Pixar Animation Studios and the SparkShorts filmmakers… are in solidarity with the Asian and Asian American communities against Anti-Asian hate in all its forms. We are proud of the onscreen representation in [these shorts] and have decided to make [them] widely available, in celebration of what stories that feature Asian characters can do to promote inclusion everywhere."
[via
Pixar
]
Receive interesting stories like this one in your inbox
Also check out these recent news