Don't miss the latest stories
Share this
The Color Personality Test That's Saturating TikTok And Going Viral
By Mikelle Leow, 03 Mar 2021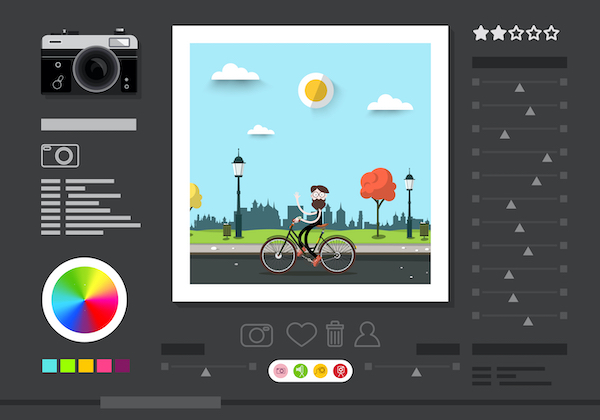 Image via Shutterstock
Sharing personality
quiz results used to be a thing on Facebook, and while the trend seems to have died off there, it turns out that a new generation of social media users is taking this interest over to TikTok instead.
With its
eye-popping aesthetics, it comes as no surprise that the '
Personal Color Test
' by South Korean company Withsome
is taking
the video-sharing platform by storm. Its interface is a nostalgic replica of painting software from the 1990s and 2000s, complete with color swatches and pixelated text.
i took the color personality test :) pic.twitter.com/UyXdqzKxgW

— ᪥ orchid — quartz ᪥ (@lxsingfxce) February 28, 2021
Saw a friend do this though it was cool enough to share, it's a color personality test. pic.twitter.com/9HmGzigJgU

— Seen (@Seans_Ego) March 3, 2021
Given Gen Z's
obsession
with 90s classics, this visual delight is bound to hold attention.
More importantly,
it claims to reveal the color that best matches users' personalities with a few short questions. It will only take a few minutes to complete the quiz's 12 questions, which touch on how people handle social situations, such as whether they'd prefer to be out in a crowded setting or stay at home during the weekend.
While quizzes
like this one are seemingly a dime a dozen,
HashtagHyena
details that it appears to be based on Don Lowry's '
True Colors
' personality profiling system from 1978. According to this school of thought, everyone's character is a blend of four hues—blue, orange, green, and gold—and their core is made up of their two most prominent colors.
When opening some
of the results, which were presented as images,
DesignTAXI
also noted that their file names were saved as personality types from the Myers-Briggs test, suggesting that each color corresponds to an MBTI type.
If you're keen
to discover your personal color, you can take the test
here
. Keep in mind that the original test is in Korean, so there could be a few mistranslations in the English-language version. Nevertheless, you'll still be able to complete the quiz just fine.
[via
Distractify
, cover image via
Shutterstock
]
Receive interesting stories like this one in your inbox
Also check out these recent news