Don't miss the latest stories
Share this
Watch: Here's How Museums Determine What To Sell At Their Gift Shops
By Mikelle Leow, 05 Mar 2021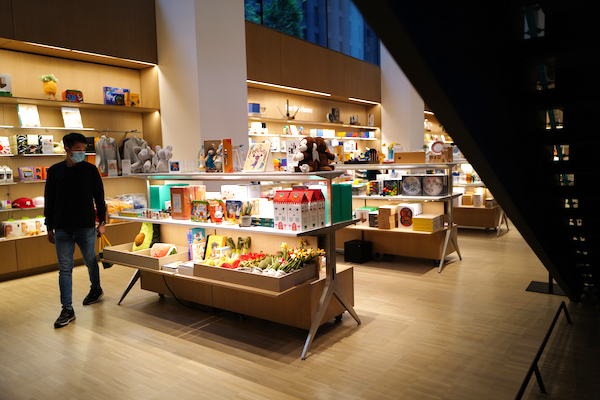 Image via CHOONGKY / Shutterstock.com
Ever felt drawn
to a certain souvenir at a museum gift shop? Chances are, there'd be several other pieces there depicting the same artwork.
There's a trick
to museums' retail strategies, and it's called the
mere-exposure effect
. As shared in a new
Vox
video, based on a
2018 thinkpiece
by Micaela Marini Higgs, it's a psychological phenomenon, also known as the familiarity principle, that suggests that the more you are shown a piece of art, the more you'll think it is important and end up liking it.
The phenomenon
can be easily observed around the world. Take, for example, Katsushika Hokusai's
Great Wave off Kanagawa
, which is currently in the possession of the Metropolitan Museum of Art in New York. It not only appears prominently in the museum's gift shop in the form of socks, tote bags, and more, you'll also see the image being carried around all over the world. The print's repeated presence informs people of its importance in art history.
Museums might
apply the same formula on other product types to expand their retail collections, branching out to dog collars, smartphone chargers, color-changing tumblers, and so on.
By constantly exposing
visitors to artworks, museums can also encourage curiosity about the work and ultimately leave guests feeling more enlightened when they depart from the establishment.
Of course,
you'll also find products based on major exhibitions in these shops, such as iconic polka-dotted merchandise during a temporary Yayoi Kusama show. However, Christine Doobinin, director of retail at the Philadelphia Museum of Art, says that this strategy of putting all your eggs in one basket isn't sustainable. Instead, she's refocused her retail model on museumgoers by walking around the museum to better understand their thought processes when looking at art.
[via
Vox
, cover image via
CHOONGKY / Shutterstock.com
]
Receive interesting stories like this one in your inbox
Also check out these recent news