Don't miss the latest stories
Share this
Painting Of An Old Fisherman Has A Dark, Sinister Side When Mirrored
By Mikelle Leow, 31 Mar 2021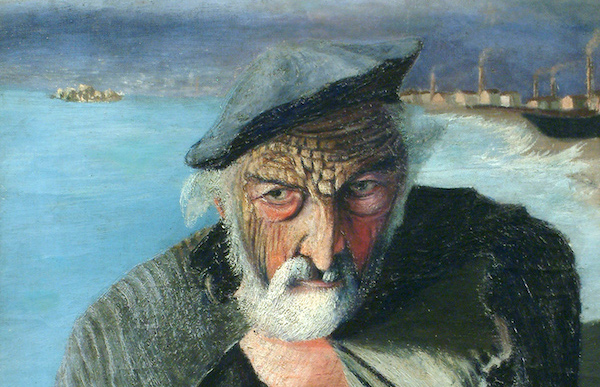 Image via Wikimedia Commons (public domain)
You've come across
optical illusions
of old lady faces morphing into young women and the ilk. Here's one that you've probably never seen before.
Hungarian artist
Tivadar Csontváry Kosztka's 1902 painting,
Az Öreg Halász
(
The Old Fisherman
), is believed to be meant for viewing three ways.
You first have
the original version of a contemplative fisherman. His face is asymmetrical, as ours all are.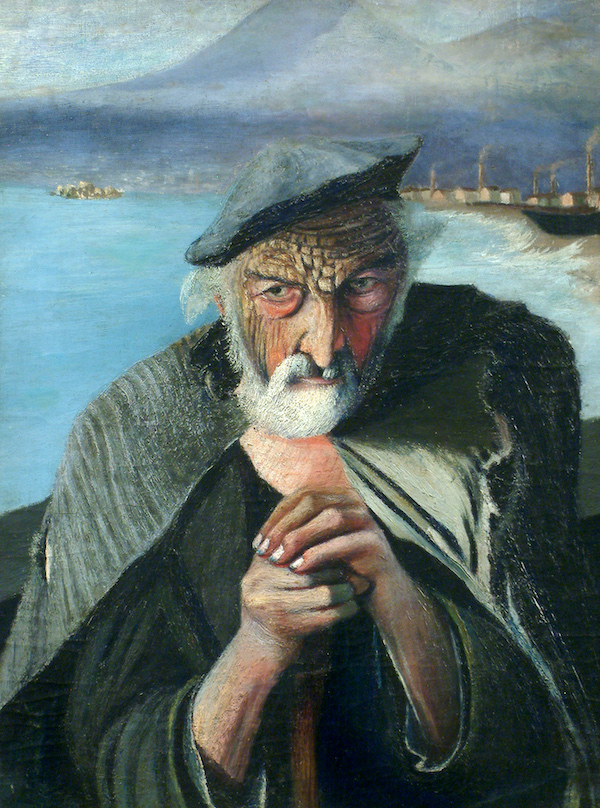 Image via Wikimedia Commons (public domain)
However, there's
a secret hidden in that dissymmetry. When you focus on each side of the man's face and mirror it on the other side, you'll notice vastly different demeanors.
With the left side,
the fisherman appears kindly and seems to be in prayer. He is surrounded by calm waters.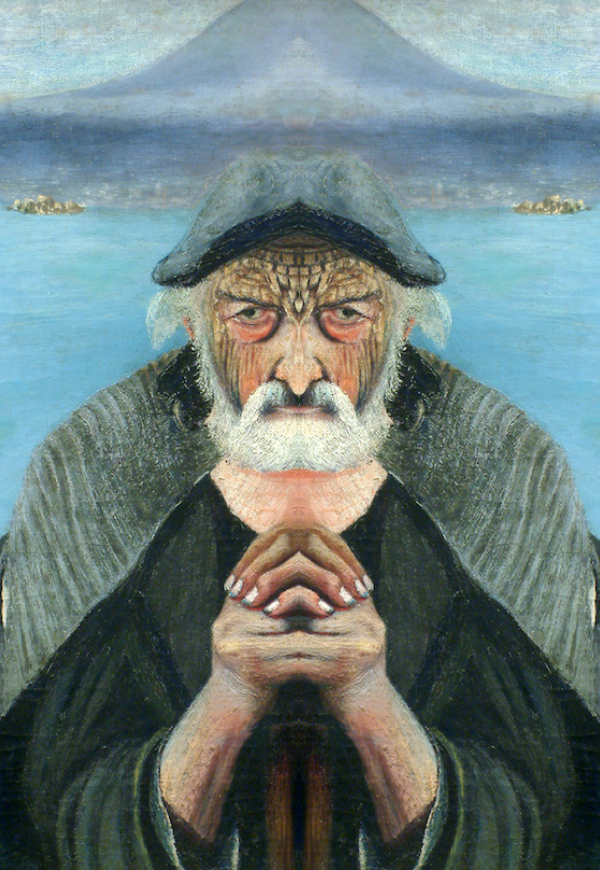 Composite image, via Wikimedia Commons (public domain)
But brace yourself,
for dear gramps here has a sinister side. When you fixate on his right profile and mirror that on the left side, the devil appears, complete with horns and a red face. His fingers indicate he is plotting something. The tides grow higher, and even the skies look murkier.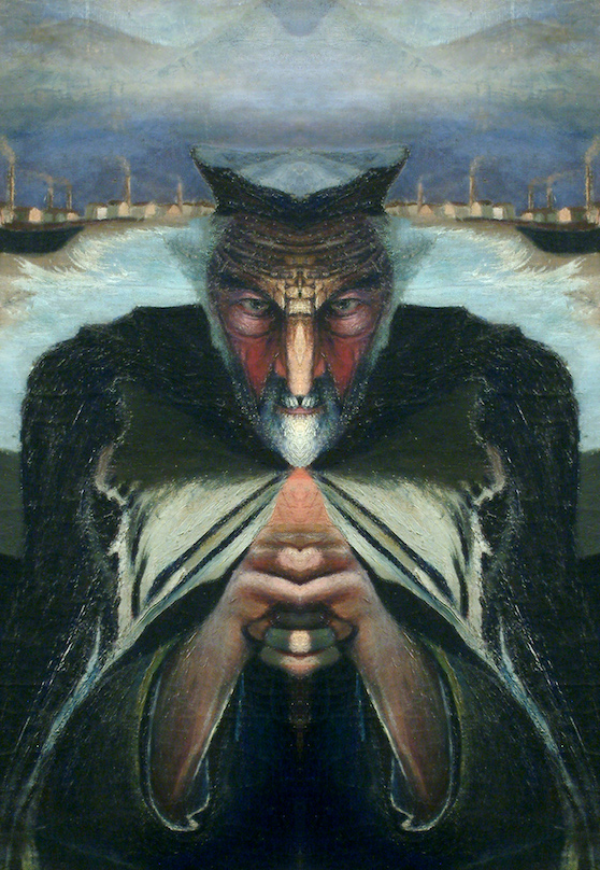 Composite image, via Wikimedia Commons (public domain)
According to
Hungary Today
, the artwork denotes the bipolarity of humans—the good and the bad.
The Old Fisherman
isn't even Csontvary's most acclaimed work. The master artist is most known for
The Lonely Cedar
, a painting of a cedar tree interpreted as his self-portrait.
The painter was
self-taught and adopted a style combining rich landscape elements, mystical symbolism, and glowing colors. It is said that he had to quit his creative career in 1910 as his schizophrenia grew disruptive.
Considering the
multifacetedness of this painting, who knows what other secrets artists are hiding in their work?
[via
Hungary Today
,
JAMA Network
and
r/interestingasfuck
, images via
Wikimedia Commons
(public domain)]
Receive interesting stories like this one in your inbox
Also check out these recent news