Don't miss the latest stories
Share this
'Tom & Jerry' Gets Reimagined At 60FPS With New Frames Created By AI
By Mikelle Leow, 21 Apr 2021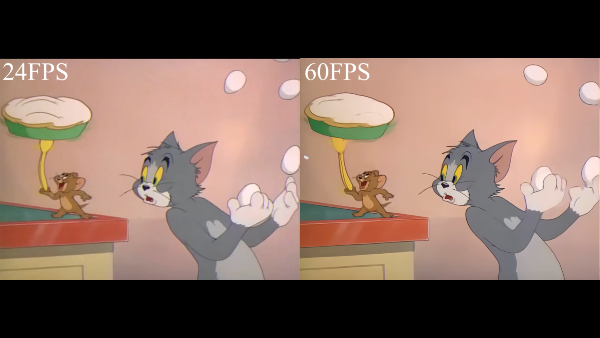 Video screenshot via Someguy14021 and featured with permission
The Tom & Jerry episodes
burned into the back of your mind just got more animated, thanks to artificial intelligence.
YouTube channel
Someguy14021
, whose 60 frame-per-second (FPS)
edit of 1998's Mulan
previously wowed animation fans, has since given the same treatment to scenes from
Tom & Jerry
with the help of
Dain-App
, an open-source video frame interpolation app that uses AI to create non-existent frames and insert them among original clips.
The program also
smooths-out video clips with low frame rates, in this case 24fps. The result is a series of fluid animated clips depicting Tom the cat being more savagely slapped in the face by a fish, and Jerry the mouse—more masterfully—juggling eggs.
As much as
the "remastered" versions are refreshing, some might argue that old cartoons could do with the clunkiness. Particularly with slapstick toons like
Tom & Jerry
, that clumsy aspect might sit especially well—or it could just be the nostalgia talking.
Regardless, this technology
proves that old animations can be enlivened for modern screens without studios having to redraw scenes or rely on painstaking processes to sharpen video quality.
Take a look
at
Tom & Jerry
like you've never seen before, and check out more of the channel's 60fps videos
here
.
[via
Someguy14021
and featured with permission]
Receive interesting stories like this one in your inbox
Also check out these recent news