Don't miss the latest stories
Share this
Your Childhood Toys' Forgotten 'NSFW' Parts Are Now Out & About As Dolls
NSFW
By Mikelle Leow, 21 Apr 2021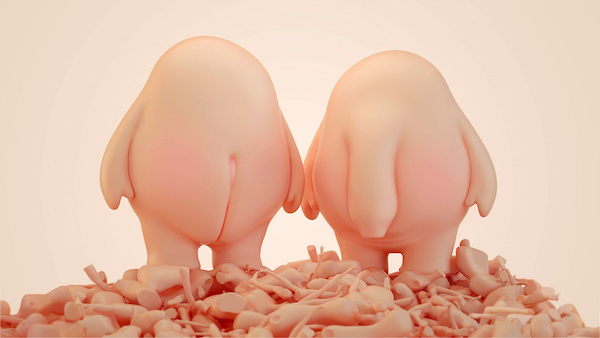 Image by Neudies and featured with permission
Admit it;
you have taken a peek at a childhood doll's nether regions at least once in your life, and upon discovering they were just a flat piece of plastic, you left it at that and made it a point to never mention that memory. Just like how talk of human genitalia normally goes.
As if years of repression
had caused something to click, the "rejected genitals" of toys have broken free from the suffocation of censorship to live out individual lives in their own bodies. Goodbye, Barbie. Goodbye, Ken. They go by the name of '
Neudies
' now.
Designed by
brother and sister duo Enrique and Inés Diaz-Rato, the adorable Neudies toys are aimed at overcoming the stigma surrounding genitalia and inspiring regular conversations about these real—and completely normal—anatomical parts.
There's Nagavi,
a friendly vulva, and Nipes, a charming penis. They're both five inches tall and are made of soft vinyl, which mimics the feel of skin.
The fact that the
figurines are so disarming just proves that there shouldn't be this much shame in talking about human sexual organs.
Meet the Neudies
below, and find out more about them
here
.
Image by Neudies and featured with permission
Image by Neudies and featured with permission
Image by Neudies and featured with permission
Image by Neudies and featured with permission
Image by Neudies and featured with permission
Image by Neudies and featured with permission
Image by Neudies and featured with permission
[via
Neudies
and featured with permission]
Receive interesting stories like this one in your inbox
Also check out these recent news