Don't miss the latest stories
Share this
Apple Explores Displaying 3D Images On iPhone Without Special Headsets
By Mikelle Leow, 28 Apr 2021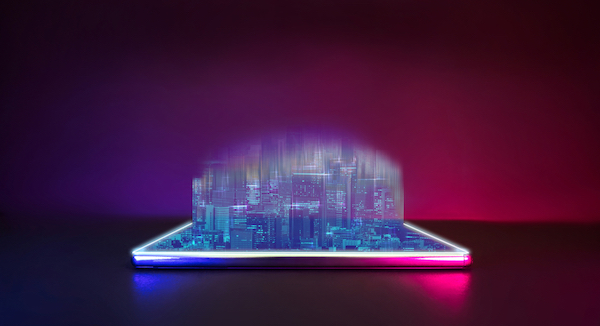 Image via Shutterstock
One day,
you might be able to view 3D images on the iPhone display, but it's going to be cumbersome having to bring your 3D glasses everywhere. So the tech giant has been envisioning the idea of projecting 3D augmented- or virtual-reality graphics on a flat screen, like the display of the iPhone or iPad, without the need for AR/VR headsets.
In a newly-approved patent
discovered by
AppleInsider
, the technology for "split-screen driving of electronic device displays" details a flat screen that is able to reveal 3D images without the need for a second screen, like the display of an AR or VR headset—or the speculated '
Apple Glass
'.
Explaining the difficulties
of pulling this off perfectly, Apple describes that generating "this type of content on a multi-function device such as a smartphone or a tablet" could trigger "motion blur, luminance offsets, or other effects which can be unpleasant or even dizzying to a viewer."
Instead of relying on
a second display, which would helpfully beam a second layer of pixels, Apple ponders on creating alternate rows of pixels in a single screen, so that half of an image's pixels would be on one side and the other would be shown on another side.
Through "split-screen mode,
the pixel rows… are alternatingly operated," Apple notes. The idea is to split images for each eye to view something different and ultimately simulate a 3D graphic.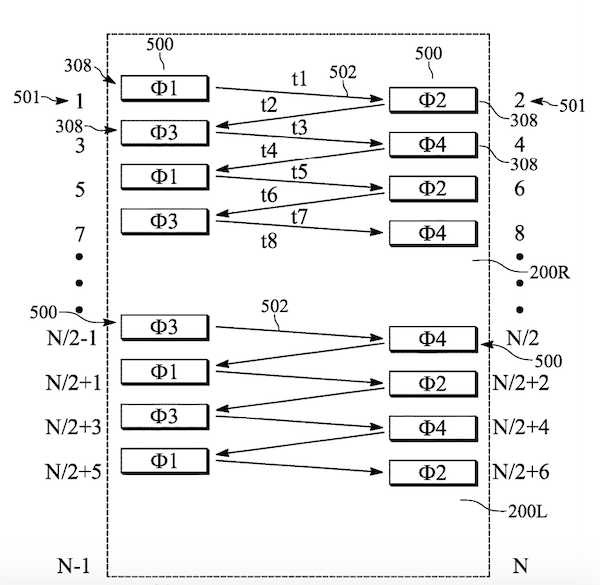 Image via USPTO
The company explains
that similar types of technology have been in use for a while. Take, for example, the spare glasses being distributed for 3D films. "A movie theater can provide polarized or colored glasses or goggles to patrons that visually separate two concurrent (and commonly overlapping) images that, due to the separation of the viewer's eyes, add three-dimensional depth to the displayed concurrent images," Apple describes.
Of course,
like numerous patents out there, it's not a surety that the technology will be materialized. So, don't get your hopes up about watching
The Adventures of Sharkboy and Lavagirl
in 3D directly from your iPhone display just yet.
[via
AppleInsider
, images via various sources]
Receive interesting stories like this one in your inbox
Also check out these recent news