Don't miss the latest stories
Share this
How 'Spiky' Or 'Round' Your Name Sounds Might Affect How People Judge You
By Mikelle Leow, 04 May 2021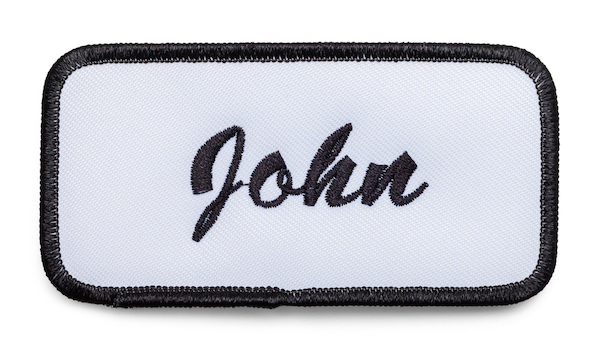 Image via Shutterstock
Have you ever
felt especially keen to meet someone for the first time? Chances are, it's all in their name.
A new study
extensively covered by the
BBC
proposes that, because of something called the
bouba-kiki
or maluma-takete effect, our minds make physical associations with sound. This extends to your social life, as well, according to David Sidhu, a cognitive psychologist at University College London, and Penny Pexman, a psycholinguist at the University of Calgary.
In particular,
sounds bring certain shapes to mind. For instance, in numerous languages, the b, m, l, and o sounds seem "rounder" to people, whereas the k, t, p, and i sounds are "spiky." And as humans tend to pick up tiny cues and patterns from whatever information they are handed—including something as simple as a name—it's easy to make predictions or assumptions about your surroundings.
In their research,
Sidhu and Pexman found that names like Bob and Molly were perceived as "round," while the sharper sounds of Kirk and Kate were "spiky." When replicating the test for a French-speaking group, it was noted that participants thought the name Benoit sounded "round" and that Éric seemed "spiky." These associations seeped into the way the groups imagined the dispositions of Bob, Molly, Kirk, Kate, Benoit, and Éric to be.
So, how do
round and spiky translate to personality? Per Sidhu, "the smoother-sounding names like Molly get associated with things like being more agreeable, more emotional, more conscientious, whereas the harsher, spikier-sounding names are thought of as being more extroverted."
At first,
this all seems quite sketchy, but Sidhu points out that even when you're thinking about verbalizing something, certain sounds already feel harsher than others. "If you think about pronouncing an 'm' versus a 't,' for example, that m-sound feels much smoother, and that, by analogy, captures the smoothness of the rounded shape versus the spiky shape," he elaborates.
In the English language,
terms for rounder objects like balls, blobs, and balloons are indeed round-sounding, while words like prickly and perky sound spikier.
But don't think about
a name change just yet—in their research, the scientists found no link between people's names and their personalities. It all boils down to the other person's prejudices, so it's really not you; it's them. Pexman explains, "It does suggest that we're prepared to read a lot into somebody's name that probably isn't a cue to what that person is actually like."
The jury is out on
how people would perceive
X Æ A-12
.
[via
Boing Boing
and
BBC
, cover image via
Shutterstock
]
Receive interesting stories like this one in your inbox
Also check out these recent news