Don't miss the latest stories
Share this
Marvel Introduces Native American Captain America As New Icon For Minorities
By Mikelle Leow, 07 May 2021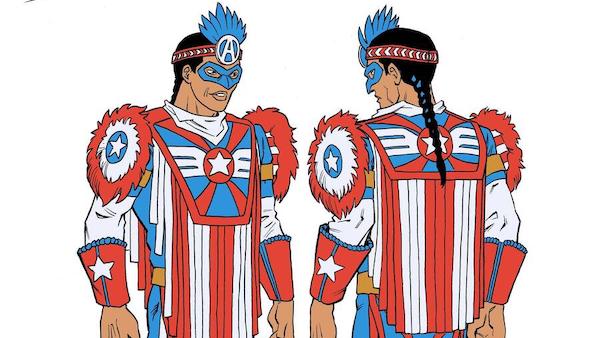 Design by David Cutler. Image via Marvel
In Avengers: Endgame,
Steve Rogers handed over his shield to Sam Wilson, who he believed could fill in his shoes as the next Captain America. As it turns out, Marvel has got other plans to diversify the Cap's legacy.
As part of
the 80th anniversary since Captain America was introduced, Marvel Comics is rolling out a five-issue limited series called
The United States of Captain America
that won't only celebrate the superhero but also present "new shield-bearers" inspired by Steve Rogers "who come from all walks of life… have their thrilling origins, heartfelt motivations, and bright futures." Among them will be Joe Gomez, a Native American hero from the Kickapoo Tribe.
Joe, who will
make his first appearance in
The United States of Captain America #3
, was conceptualized by Lipan Apache geoscientist and writer Darcie Little Badger and Qalipu Mi'kmaq First Nation artist David Cutler. By day, he's a construction worker with a big heart who refuses to let older customers pay him for repairing their homes. "The Joe Gomez senior discount is 100%," Little Badger described in a statement.
"Something I love about
Joe is his day job. It represents everything he stands for as a hero," explained Little Badger. "See, Joe Gomez is a construction worker, a builder in a world plagued by destruction. Every time a spaceship crashes into a bridge or a supervillain transforms a whole city block into rubble, people like Joe make things whole again. Work like that may seem thankless, but Joe genuinely enjoys helping his community survive and thrive… [That's why] he's willing to risk his life to save others."
The writer reflected
that she's familiar with "lots of" real characters like Joe, "many of them [being] my Indigenous relatives." Translating this human quality in the comics was a "wonderful" experience, she added.
Cutler said
creating a new First Nations hero and introducing him to the massive Marvel Universe "means more than I can say."
Fans can get
their hands on the issue in August.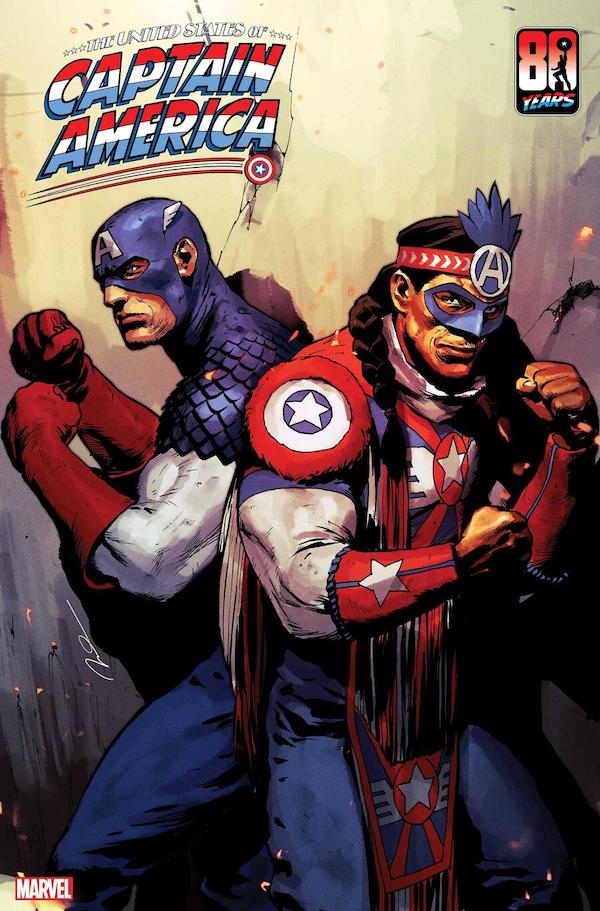 Artwork by Gerard Parel. Image via Marvel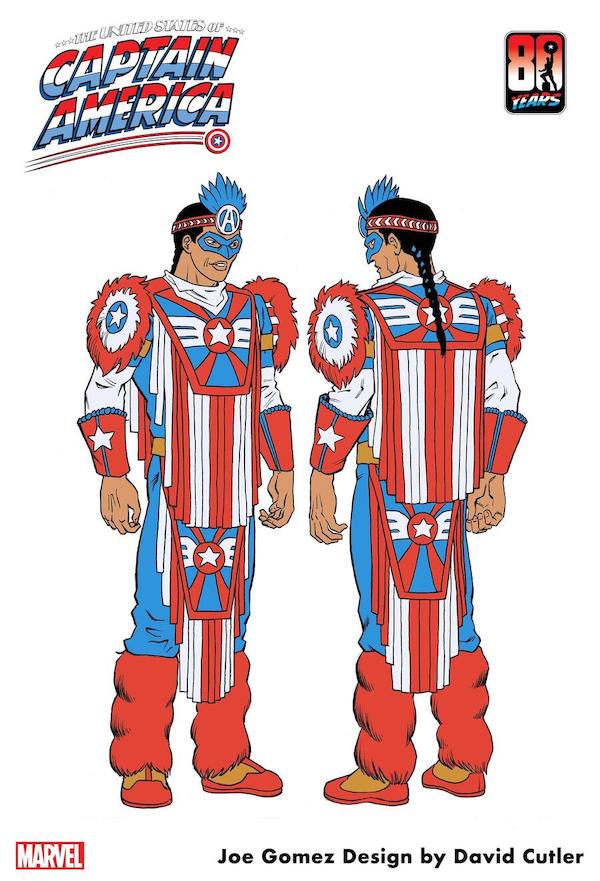 Design by David Cutler. Image via Marvel
[via
CBR
and
GamesRadar
, images via
Marvel
]
Receive interesting stories like this one in your inbox
Also check out these recent news