Don't miss the latest stories
Share this
Real-Life 'Captain America' Shield Can Even Bounce Like In The Films
By Mikelle Leow, 23 Jun 2021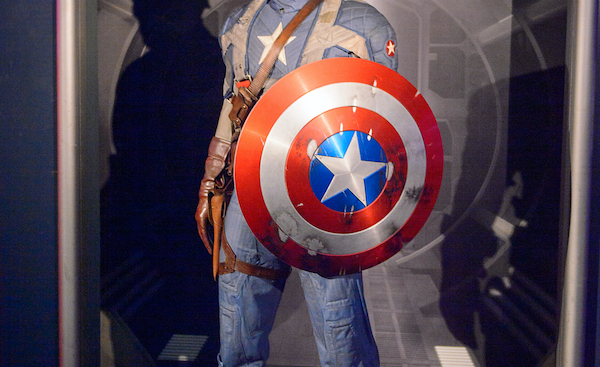 Image via Anton_Ivanov / Shutterstock.com
There's no
Stark Industries in this world to build superhero-worthy armor, so if a Marvel fan wanted something cool from the films, they'd have to design it themselves. That's exactly what engineer and YouTuber
Jake Laser
has done; he's perfected the art of Captain America shield-making to the tune of more than 5.8 million views.
If you think about
it—and the inventor certainly has—making a working version of the largely CGIed shield isn't that simple. A typical replica would be pretty heavy and, as such, purely serve an ornamental purpose. It wouldn't be able to sharply bounce off walls like in the Marvel movies.
Laser's shield
had to fulfill three expectations, including "super strength" with "extreme bouncing." He also noticed that the shield would seamlessly latch onto the Cap's wrist, so this would be an important feature for the real-life version too.
The straightforward
fix would be to build a version of the boomerang, though this has its limitations. Laser explained that boomerangs rebound because of their two "wings," and there's no room on the shield for wings.
He pondered on
designing a shield with the flying abilities of a frisbee and the bounce of a Superball, and eventually created one out of fiberglass, which is lightweight and possesses high elasticity. The obvious substitute, rubber, would deform after impact.
Marvel at
the real-life
Captain America
shield below.
[via
Comic Book
, cover image via
Anton_Ivanov / Shutterstock.com
]
Receive interesting stories like this one in your inbox
Also check out these recent news