Don't miss the latest stories
Share this
MIT & Harvard Researchers Develop Face Mask That Can Detect COVID-19
By Alexa Heah, 29 Jun 2021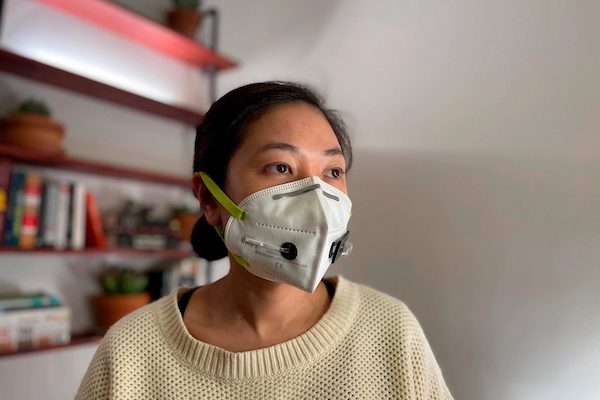 Image via Wyss Institute at Harvard University
Researchers from
MIT and Harvard have developed a face mask that can detect SARS-CoV-2, the coronavirus that causes COVID-19, in a wearer's breath within just 90 minutes.
This new sensor
technology can be tweaked to detect any kind of virus or toxin, and is small enough to be integrated into daily wearables, such as clothing.
According to
New Atlas
, the sensor has been in development by MIT and Harvard for several years and is based on wFDCF (wearable freeze-dried cell-free) technology. Previous biosensors had required the incorporation of living cells, but the wFDCF system extracts and freeze-dries the cellular machinery needed to detect organic molecules instead.
In the past,
wFDCF technology had been used to create experimental tools to detect the Ebola and Zika viruses. When the pandemic hit a year ago, the researchers reacted swiftly to pivot this technology into a useful product to help combat the COVID-19 virus.
"We wanted to
contribute to the global effort to fight the virus, and we came up with the idea of integrating wFDCF into face masks to detect SARS-CoV-2 (COVID-19)," said
study
co-author Luis Soenksen.
Here's how it works.
With the press of a button, several biosensors in the mask are activated, releasing a small reservoir of water. The water then hydrates the previously freeze-dried molecules in the sensor, which helps to analyze droplets from a wearer's breath.
Within just
90 minutes, a small strip of paper attached to the mask will register if the wearer has contracted COVID-19.
As per
the
New Atlas
report, preliminary results have shown that the diagnostic face mask is highly accurate, even comparable to current PCR tests for COVID-19. Apart from detecting the coronavirus, the researchers note that the new technology could be incorporated into myriad uses.
"This technology
could be incorporated into lab coats for scientists working with hazardous materials or pathogens, scrubs for doctors and nurses, or the uniforms of first responders and military personnel who could be exposed to dangerous pathogens or toxins, such as nerve gas," said Nina Donghia, a co-author on the
study
.
The MIT and
Harvard researchers are currently looking for commercial manufacturers who can mass-produce the COVID-19 mask, which will be a handy tool in combating the virus and stopping its spread, especially with more deadly
variants
in the mix.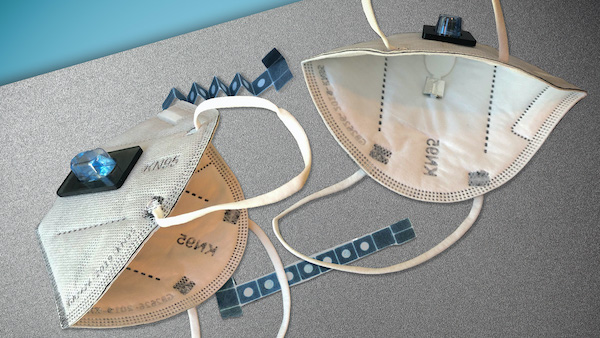 Image via Felice Frankel and MIT News Office (MIT License)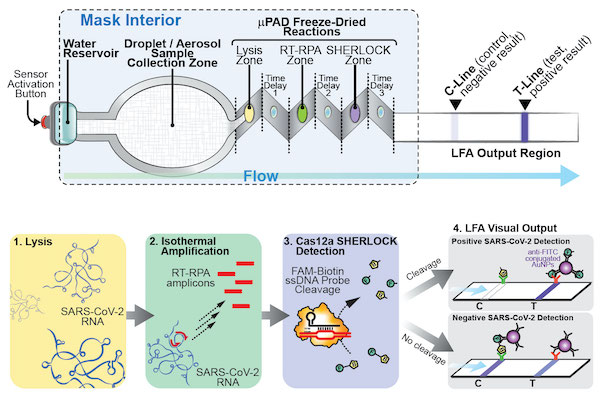 Image via Courtesy of the researchers (MIT License)
[via
New Atlas
, images via various sources]
Receive interesting stories like this one in your inbox
Also check out these recent news