Don't miss the latest stories
Share this
Norway Introduces Law Requiring Influencers To Disclose If Photos Are Retouched
By Alexa Heah, 01 Jul 2021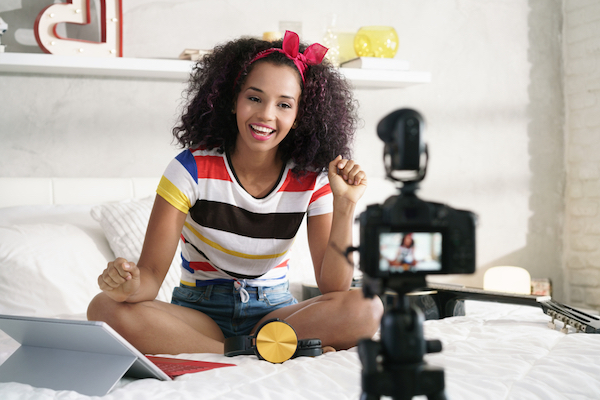 Image via Shutterstock
Norway's parliamentary
legislative body, Stortinget, has recently voted to pass a law requiring influencers and advertisers to disclose retouched images on social media.
According to
VICE
, the new regulation was passed as an amendment to the Marketing Act, winning by a landslide of 72 to 15 votes.
Under the new
legislation, advertisements or posts where a body's shape, size, or skin texture has been retouched – even through a filter – will be required to attach a label designed by the Norwegian Ministry of Children and Family Affairs.
Examples of
retouched photos include enlarged lips, narrowed waists, and exaggerated muscles, though it may not apply to lighting or saturation.
On social media,
such as TikTok, Facebook, Instagram, Snapchat, and Twitter, influencers and celebrities who post paid or sponsored pictures will also have to adhere to the new law, with violations punishable by escalating fines.
The introduction
of such a law comes amid continued public debate in Norway about "body pressure," or beauty standards. The Ministry of Children and Family Affairs cited studies that showed such pervasive standards were a contributing factor to low self-esteem in young people today.
"Body pressure
is always there, often imperceptibly, and is difficult to combat. A requirement for retouched or otherwise manipulated advertising to be marked is one measure against body pressure," the Ministry of Children and Family Affairs wrote in the proposed amendment sent to parliament, as per
VICE
.
Despite the ruling,
the ministry did concede that photo manipulation has become increasingly difficult to determine, which makes enforcing the new law more difficult. There could also be the unintended consequence of influencers opting for cosmetic surgery instead of using editing software to "live up to beauty ideals."
Surprisingly, as per
a report
in Norwegian newspaper
Verdens Gang
, local influencers have welcomed the ruling, with one even championing the idea of labeling all retouched photos.
[via
VICE
, cover image via
Shutterstock
]
Receive interesting stories like this one in your inbox
Also check out these recent news