Don't miss the latest stories
Share this
New 'Cooling Paper' Is A 100% Recyclable, Electricity-Free AC Replacement
By Mikelle Leow, 01 Jul 2021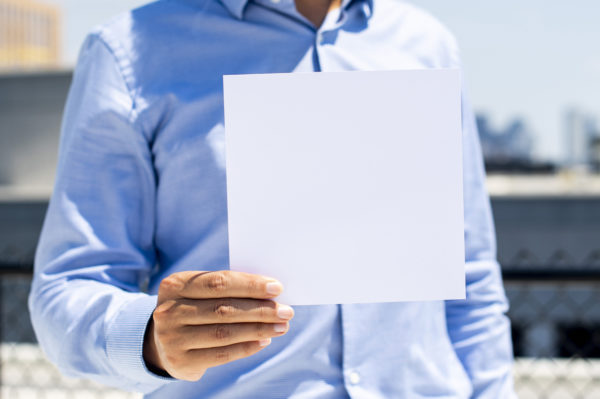 Image via Ruby Wallau/Northeastern University
When the summer heat
takes over, air conditioning becomes more of a necessity than a luxury. That's why 87% of homes in the US use air conditioners, according to statistics by the
US Energy Information Administration
, with homeowners willing to cough up the extra US$265 per year, on average, to cool down.
Alas, AC units
aren't the most economical or eco-friendly devices for everyday life—so what are people to do besides turn on the AC or place an icebox in their homes, just like the days of yore?
A new material
invented by Yi Zheng, a nanomaterials expert and associate professor of mechanical and industrial engineering at Northeastern University, might be the solution. As implied by its name, '
Cooling Paper
' is indeed constructed from paper, ensuring an electricity-free alternative for fossil fuel-heavy air conditioning. Made from recyclable paper, it's even 100% recyclable without losing effectiveness.
Zheng recommends
lining Cooling Paper on rooftops, as the porous microstructure of its fibers is able to bounce the sun's rays away while absorbing warmth from the interior and rechanneling it elsewhere. The material can lower a room's temperature by up to 10 degrees Fahrenheit, he said.
As reported
by
Good News Network
, the idea came to the scientist when he chanced upon a bucket of used printing paper, which made him wonder, "How could we simply transform that waste material into some functional energy material, composite materials?"
To create Cooling Paper,
Zheng placed leftover paper into a high-speed blender from his own kitchen and turned it into a pulp. He then combined it with the material that predominantly makes up Teflon. The end result is a water-repellant paper that can be used to cover homes.
To his surprise,
the Cooling Paper performed just as well as the first time around after recycling. "I was surprised when I obtained the same result," the scientist said. "We thought there would be maybe 10%, 20% of loss, but no."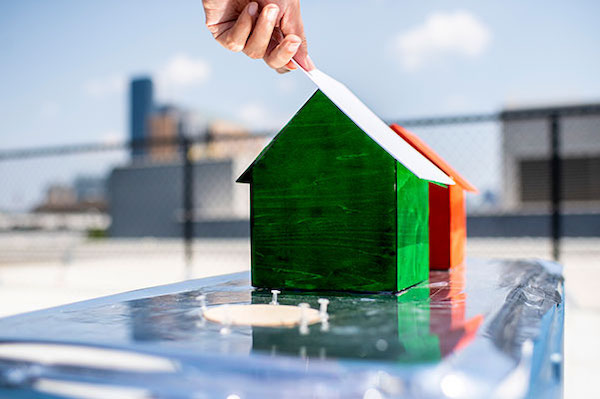 Image via Ruby Wallau/Northeastern University
[via
Freethink
and
Good News Network
, images via
Ruby Wallau/Northeastern University
]
Receive interesting stories like this one in your inbox
Also check out these recent news